Infrared Toasters: Learn the Advantages of Infrared Toasters & Recommendations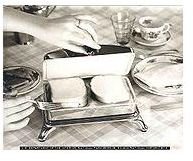 Infrared Technology
The regular toaster heats up fast and uses less power than the regular oven. The infrared toaster, however, is a more
powerful version of the toaster yet maintains its original size. The infrared technology features the ability to cook both outside and inside the food simultaneously, which results in a faster cooking rate. This technology has improved the humble toaster to greater heights and with its qualities to include faster baking, it continues to amaze a lot of kitchen enthusiasts.
Infrared Toasters
Infrared toasters can turn in cooked and browned food in less than half the time it takes for the conventional toasters. It has two wavelengths for cooking: the shorter wave which cooks the outside, and the longer wave which permeates through the food and cooks the inside. Some believe these types of toasters are even better than the toaster oven/microwave combination.
A great number of recipes can be made by these infrared toasters, like steak, potatoes, chicken or lasagna. They can heat, bake, grill, and perform other tasks that the oven is known for. The long frequency waves are responsible for crisp cooking, meaning you can do away with limp crusts altogether.
Advantages of Infrared Toasters
A clear advantage of these toasters is that you do not have to defrost your food or even preheat the cooker. Believe it or not, most of these food preparations can be made in 20 minutes even if you start cooking food from a frozen state. This kitchen device also offers some cooking options even during cooking, and gives you choices as to how to cook your food in the process. Infrared toasters virtually have the same dimensions as regular toasters, and do not require special cookware like the microwave oven.
You Can Afford It!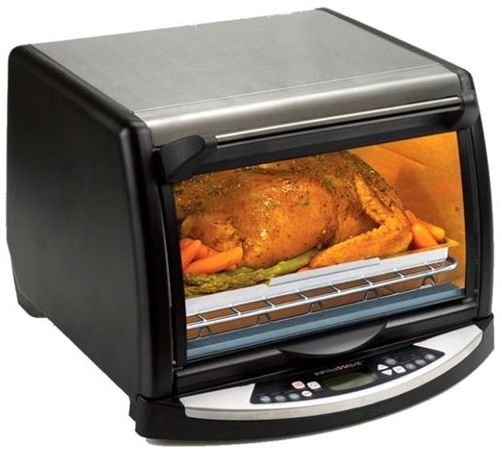 Infrared toasters are a cut above other cooking devices like the convection and other variations. It cooks a lot faster and cooks the food uniformly and evenly. Surprisingly, this versatile device can be acquired for as low as $70. Black & Decker's infrared toaster is one of the most affordable in this line. It has a spacious cooking space and holds up to 52 distinct cooking functions. It comes with its own baking pan, portable crumb tray, and broiling rack.
Recommended Models
Then there is Panasonic's infrared toaster, complete with its fast cooking features, and includes a digital timer, temperature keypad, and a complete and complementary cooking menu. The IBC Hearthware Nuwave infrared toaster meanwhile, offers innovative features in its cooking abilities. It can do multiple cooking tasks including grilling, baking, roasting, broiling, steaming, dehydrating, and even air frying. It can make terrific and instant meals for breakfast, lunch and dinner, and is perfect for traveling, excursions, and parties. It only uses a fraction of the power regular microwave ovens use.