Top Portable Computer Gadget Listings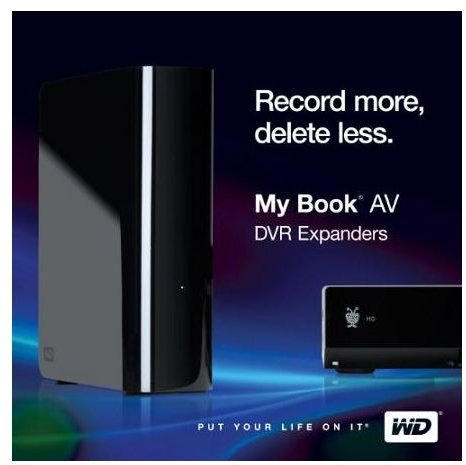 Western Digital 1TB My Book AV DVR
Whether you're a soccer freak, movie lover, or hardcore music fan, the Western Digital 1TB My Book AV DVR allows you to record more and delete less! Indeed, with 1TB capacity on the offer, you won't have to think of deleting too many items, unless they really get old. And, by the time you exhaust your 1TB, the old video clips, movies, and music files get outdated to say the least.
Most of the soccer fans really enjoyed recording matches on the Western Digital 1TB My Book AV DVR, as it is cent per cent compatible with most of the networks such as DirecTV, TiVo HD DVRs, TiVo Series3, Dish Network, and the likes of 2010 or later Sony HD Handycams camcorders with the Direct Copy feature, most of the Sony Blu-ray Disc players, Scientific Atlanta 8300HD series DVRs, Sony PlayStation® 3, and Xbox 360®.
The additional recording hours facilitate enhanced viewing pleasure, as you may couple it to compatible USB or eSATA DVRs. This simply means you can create as much as storage as you want, so as to accommodate your favorite movies, sporting events, and TV shows.
You get a convenient camcorder storage companion so that you may transfer data between your MY Book DVR and compatible camcorders without really requiring a PC as an interface.
The AV-optimized drive is guaranteed to deliver a flawless 24x7 operation, and smooth video recording, thanks to the SilkStream™ playback mechanism. Last, but definitely not the least, it is an eco-friendly device with WD GreenPower Technology.
More details on this portable computer gadget are available on the Western Digital website.
Lacie XtremKey Robust USB Drive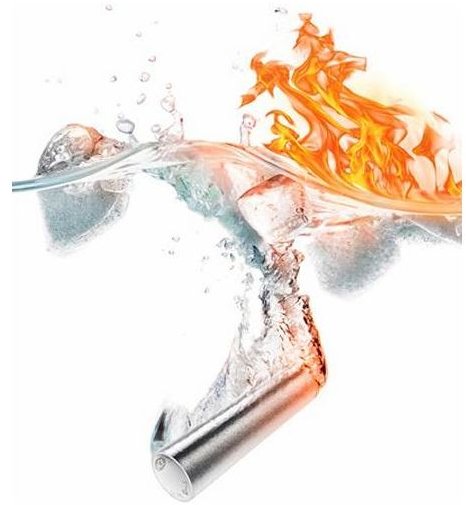 Well, if you're one of those who needs to transport sensitive material regularly, (which is kind of irreplaceable), it may not be wise enough to risk it, and Lacie XtremKey is the way to go! It's not just a little water that it can really withstand, but you can even immerse it up to 333 feet deep in water, and the device won't really lose anything out of its storage.
Sure, this isn't really the prettiest USB drive that you'll find, nonetheless it does its job of protecting your valuable data even in extreme weather conditions. What's more, it can even survive a bad fall, and its Zamac shell is so robust that even if a ten ton truck runs over it, the device is highly unlikely to crack!
Yes you heard that right, and you don't really have to spend a million dollars to grab this impressive Lacie XtremKey, as it it just costs about $50 for 8GB model. The pricing varies depending upon storage capacity (8-64GB), and few other factors. It is expected to hit the dealerships in about 2 months.
MediaStation - World's First External USB 3.0 Blu-ray Writer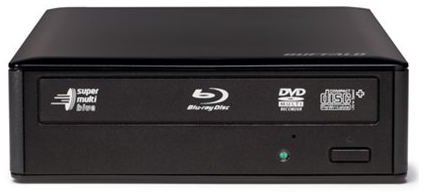 Buffalo Technology has come out with the world's first external USB 3.0 Blu-ray writer that can work with the latest version of USB 3.0 while still being compatible with older versions too. The MediaStation 12x external USB 3.0 Blu-ray Writer promises nealy unsurpassable 12x Blu-ray write speeds, and you can't simply find a faster solution in the market at the moment.
What's more, with each purchase, you get the CyberLink Blu-ray 3D Ready Media Suite that enhances your in-home movie experience with 3D movie playback, full HD and Blu-ray 3D playback. Furthermore, it sounds simply awesome, but you'll definitely require a PC that's at par with the current standards.
It has CD-R 40x Read / 40x Write, DVD –R SL 16x Read / 16x Write and BD-R SL 8x Read / 12x Write speeds, but turns out to be quite an expensive option at $349.99!
USB Mail Box Friends Alert
Are you one of the social networking fanatics, who simply can't take their eyes off the PC, because they'll miss a Tweet, or a Facebook update? Well, worry no more because the USB Mail Box Friends Alert is an ideal portable computer gadget for all the social networking freaks.
You don't have to check six different social networking sites, as this lovely mailbox will show bright and shiny light when you receive any update.
You can synchronize this with the likes of Windows Live, Gmail, WLM, Facebook, Pop3 accounts, Twitter, Yahoo, Outlook Express, MS Outlook, and virtually all the messenger, mail, and social networking services. All you need to do is to plug-in this cute USB mailbox into the USB port of your PC, and wait for the USB Mail Box Friends Alert to give your alerts.
If you like sounds, you can active sound alert, otherwise just a flash of light is enough to notice a new mail, isn't it.
What's more is that it costs just $18 through USB Brando, so grab one for yourself today!
Lexar JumpDrive Mercury USB Flash Drive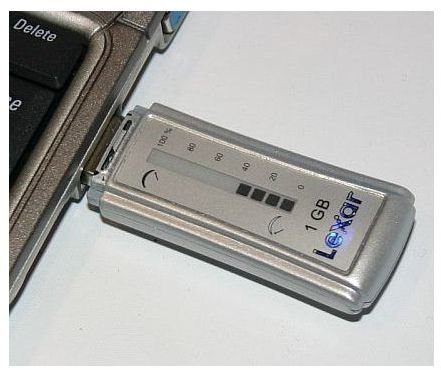 It is annoying whenever you need to check the free space on your USB flash drive with a few mouse clicks. Lexar has overcome this drawback by incorporating a capacity meter within the flash drive.
Lexar Jumpdrive Mercury is one of the best portable computer gadgets available in the market today. This gadget even won the Innovations award at CES 2007.
This is useful in monitoring the usage of space easily. The 1Gb Lexar Jumpdrive is available at Amazon for just $13.99 just now.
The percentage meter on the casing lets you estimate the free space remaining on the flash drive without the need of plugging it into the USB port of your computer. The capacity meter is made using Electronic Paper Display Technology and does not need any battery or power for rendering the required information.
Overall, these are some of the best portable computer gadgets that you can find in the market, and they come in really handy, especially when you are on-the-move!