The Best Digital Voice Recorder Buying Guide & Top 5 Recommendations

What Makes a Digital Voice Recorder the Best?
Digital voice recorders can be bought at affordable prices or expensive prices depending on the quality. Simply purchasing a name brand product for the same technology at an inflated price does not make that expensive product any better than the cheaper product. There are four questions to ask when purchasing a digital voice recorder:
Is the digital voice recorder affordable?
Does the recorder have the sound quality that fits my purpose?
What are the editing features?
Can my computer or similar device be compatible with the recorder?
Here is a list of commonly purchased and reviewed digital voice recorders and why they are the best digital voice recorder.
5. Olympus WS-331M Digital Voice Recorder
The Olympus WS-331M is slightly expensive ranging from $100 to $115 depending on where one purchases it, but it is compact and can be carried anywhere with a memory of up to 2GB. The purpose of this digital voice recorder is targeted towards college students for classroom recording as the playback quality is rather decent.

4. Sony ICD-SX700 Digital Voice Recorder
One of Sony's better digital voice recorders. It is rather expensive and doesn't hold as much memory as other devices, but the look and feel of this recorder is much more stylish and modern. That is not all, as this device features not one, not two, but seven recording features! The editing, however, is limited to only Windows programs and is not supported by most Apple software. It is ideal for lectures and music.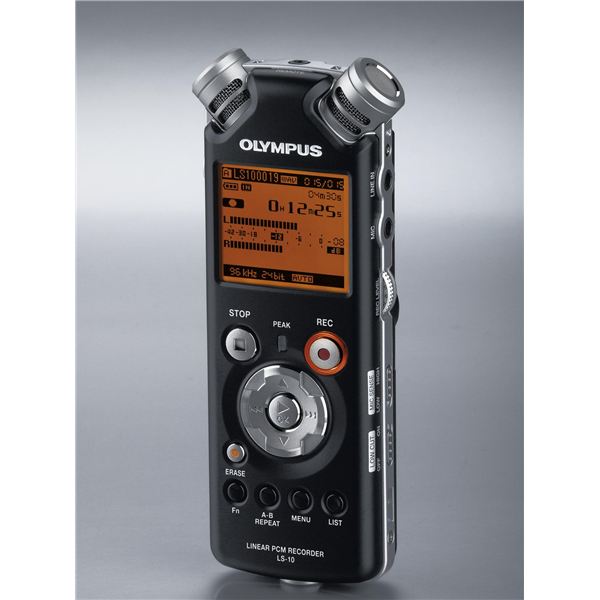 3. Olympus LS-10 PCM Digital Voice Recorder
This recorder is one of the top of the line models that Olympus has put out. It features several other types with memories of up to 2GB, three editing options, compatibility with some Apple software such as iMovie, and several recording features; however, its battery life is still average at 12 hours.

2. Olympus DS-61 Digital Voice Recorder
This recorder has six recording features, is compatible with most sound formats, such as WAV and MP3, and can hold up to 2 GB of recording. The battery life of this device is up to 15 hours. The recorder is compact and ideal for travelling and with a high sound quality rate and threshold can be used to record from even the back of the class.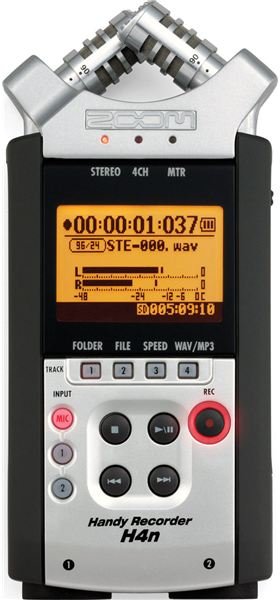 1. Zoom Telephonics H4N Digital Voice Recorder
Zoom Telephonics H4N is a device that may have come from the future itself. It features the best sound quality that stems of its unique shape. The microphones are positioned in such a fashion that it limits white noise and filters out any other sounds, such as coughs or shuffling feet from nearby. Wherever the recorder is pointing, the sounds will be recorded within that vicinity. The other features such as battery life, editing features, and compatibility are much like the other recorders listed here; however, due to its design and unique feature it is the best digital voice recorder so far.