Top 10 New Electronic Gadgets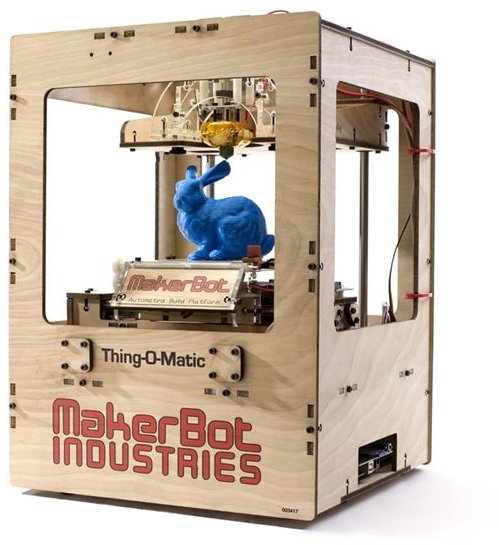 MakerBot 3D Printer
The MakerBot 3D Printer, the Thing-o-Matic, actually prints out 3 dimensional products using ABS plastic. It can print out objects up to a size of 4"x4"x6" and is only limited by your imagination. There is a special 3D scanner kit for this buildable 3D printer that allows scanning and duplicating of real world objects as well as the standard programmable designs. At $1299 it might seem like a techie toy but it can be used to build everyday items like chess sets, flatware, cups or anything else you can imagine made from plastic.
The kit includes all of the parts needed to put together a Thing-o-Matic as well as the build platform software, a USB cable to connect the platform to the printer, ATX power supply, hex keys, a SD card to buffer your prints and 1lb of 3mm abs plastic to start printing with.
There is a great user community that shares their builds and the programming used to create them. Thingaverse.com has plans for everything from octopi to whistles and more plans are uploaded daily.
Bowers & Wilkins Zeppelin Air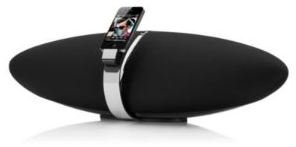 The new Zeppelin Air model 2.1 offers compatibility with the new Apple Airplay system allowing for wireless music transfer from any Bluetooth source to the speaker. It comes with the traditional iPod dock and is fully compatible with iPad, iPhone 4, iPhone 3GS, iPod touch, (4th, 3rd and 2nd generations) with iOS 4.2 and iTunes 10.1 (Mac or PC) or late. With the USB hook up you never need to undock your iPod or iPhone if you want to sync it with iTunes or add more playlists. Just plug the UBS into your computer and the syncing will commence. With the Airplay connection music can be streamed directly from your laptop to the speaker. And what a speaker it is, actually what a five speaker system it is. The sound quality is simply tremendous and it does look as good as it sounds. A great addition to any home theater of Rec room for $599.95.
Voltaic Spark Solar Tablet Case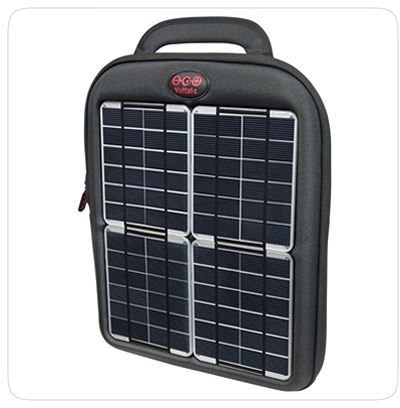 The Spark solar tablet case offers eight watts of charging power so you can keep your iPad tablet up and running. The battery can hold eight to nine hours of charge for an iPad (and will fully charge an iPad in nine hours in full sunlight). The $299 price tag is just right for this lightweight alternative to a roll up mat or back up battery. This is one of the new gadgets for the man on the go.
Panasonic Lumix DMC-TS3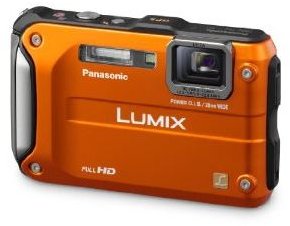 The $379.99 Panasonic Lumix DMC-TS3 (an upgrade on the TS1 and TS2) is a camera designed for the active lifestyle. Nothing says this more than the four standard shooting modes; Sports, Snow, Beach & Snorkeling and Underwater. This camera is waterproof to 40 feet; shockproof to 6.6 feet; works to a temperature of 14ºF (-10 degrees C); and is completely sealed making it dustproof as well.
The Lumix also uses the new Panasonic 3D Photo mode for realistic three dimensional photos and the Lumix Image Uploader that allows easy sharing on Facebook and YouTube. Although it only support an optical zoom up to 4.6x, the extreme sports crowd isn't likely to take many distance shots. The Lumix is loaded with quality accessories as well, a 12.1-megapixel Hi-speed CCD, 28mm Wide-angle Lens, 1920 x 1080 full-High Definition video capability, built-in GPS, a compass, altimeter and barometer.
Kor-fx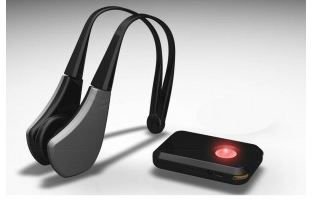 The Kor-fx audio system is probably ten years ahead of its time. This is a sound system that uses the human chest cavity as a base amplifier. The unit sits across the chest of the user with speakers in the shoulder straps and a chest speaker that sends low-frequency vibrations through the chest and fully immerses the wearer in the audio environment. This $189.99 audio system is an absolute must for gamers and has been referred to as "emotional surround sound." Don't miss out on this, it's going to be big.
Sony BDP-S580 3D Blu-ray Disc Player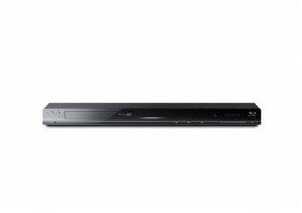 The $179.00 Sony BDP-S580 is the one accessory you must have for your 3D entertainment system. After all, what good is the latest greatest 3D television if you don't have a media player to use with it? This one plays all of the latest 3D Blu-ray disks as well as being backward compatible with standard Blu-ray and DVD. The BDP-S580 can connect to the Internet wirelessly out of the box, for media from Netflix, YouTube, HuluPlus and Pandora as well.
Samsung SCH-LC11 4G Mobile Hotspot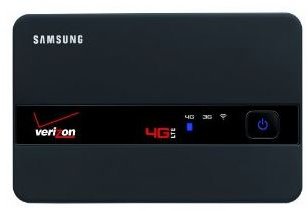 If you live in a 4G wireless area then the SCH-LC11 Mobile Hotspot from Verizon and Samsung is the item you've been waiting for. It is a 4G-enabled USB modem for PCs with speeds up to 10x faster than 3G. And if 4G isn't available it will automatically lock into the 3G signal so the coverage area is huge. It has a built in, fold away, 180 degree connector and an external antenna connection port for when the signal needs a little help. The cost really depends on which mobile plan you choose ranging from $299.99 down to $19.99.
Fujitsu SCANSNAP S1100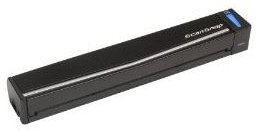 The $199.99 Fuji Scansnap is the very best small footprint portable scanner available. The small form factor makes this the perfect pocket scanner for the real estate agent or business traveler. It scans small and thin papers with ease (even thermal prints) and does it quickly. You could look around for ages and never come up with a better scanner for the on-the-go user.
Cobra Phone Tag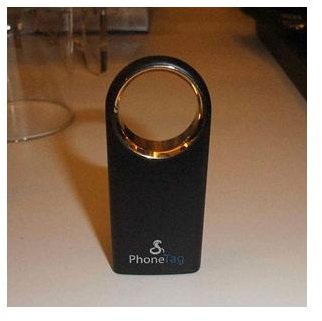 This personal assistant gadget is designed especially for those people who spend half their day looking for their keys. The Cobra phone tag is a Bluetooth tracking device that can be put on your keychain, computer, wallet or anything else that you may leave lying around that syncs to your smart phone via a free application. The $59.95 device will send signals to your phone whenever it is over ten feet away and the directional phone display will give you both distance and direction to your cobra tag.
Mavia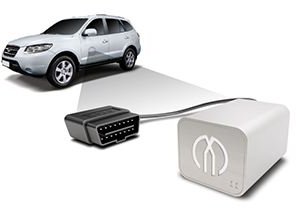 At a projected retail of under $300 (currently in beta testing), the Mavia is probably the gadget I have most looked forward to. This is an automobile diagnostic tool that works just like the ones at the dealership. It reads the car computer and gives a diagnostic readout. This is great for the DIY auto mechanic and really for anyone who doesn't want to worry about whether or not they are getting shafted at the repair shop.
It would be well worth the price if that was all the Mavia did, but it's not. The Mavia also offers GPS mapping and monitoring services. This means that when you plug it in (and leave it attached) you can use it to track the position of the car (this is great for tracking your teenager). If the car is in an accident and the airbags deploy, Mavia can automatically send text messages with your GPS location to 911 and family members. It can also be used like the LoJack system so if your car is stolen you can get a GPS location and send the police right to your vehicle.
An amazing piece of tech and the best of all the new electronic gadgets out there.
References
https://store.makerbot.com/makerbot-thing-o-matic.html
https://www.voltaicsystems.com/spark.shtml
https://www.cobra.com/detail/cobra-phonetag.cfm