Amazon Kindle Tips: How to Access My Amazon Kindle Account Balance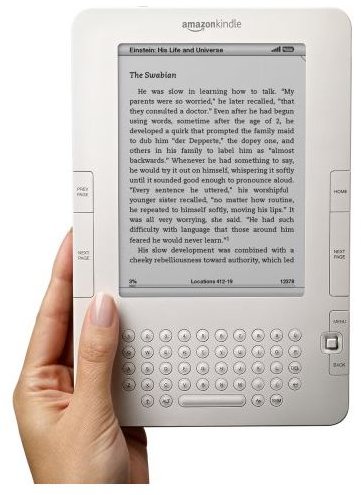 Amazon Kindle Home Screen
The home screen of the Amazon Kindle has limited options available. When you click to "Shop in Kindle Store," there are plenty of choices for finding books, newspapers, magazines and blogs but there is nowhere to look to find your available balance. However, for future reference, there is a new "Experimental" option on the Menu that Amazon Kindle's uses for beta testing. If there is a way to answer the question of how to access my Amazon Kindle account balance in the future, this is where it might appear first.
Checking the Account Balance at Amazon.com
The only way to answer the question of how to access your Amazon Kindle account balance, as of April 2011, is through the Amazon.com website. The account balance is carried through Amazon Kindle gift cards, although normal Amazon.com cards can be used as well. Owners of an Amazon Kindle can also purchase more gift cards at Target stores or through Amazon.com and add the money to their existing Kindle accounts to provide them with extra spending money to purchase more eBooks.
Owners of the Amazon Kindle need to keep track of how much money is available in their Amazon Kindle account balance to avoid surprise charges coming out of other credit card or bank card balances. Luckily, the way to find the balance is as simple as visiting the Amazon.com shopping website.
Here are the step-by-step instructions for figuring out your Amazon Kindle account balance through Amazon.com.
Go to Amazon.com in your browser window.
If you have not already logged on to your Amazon account, do so now. If you have more than one Amazon account, use the account connected to your Amazon Kindle.
At the top of the screen, click on the "Your Account" tab in the left corner.
This page is set up with various sections, including "Orders," "Payment," "Settings," "Digital Content" and "Personalization." Under "Payments," there is "Payment Methods" and "Gift Cards." Under the "Gift Cards" subhead, click on the option for "View Gift Card Balance."
On the screen that comes out, there is a "Current Balance" on the right side of the page. This is also the screen that allows you to load a new gift card to your account.
Amazon.com allows Kindle users to utilize "one click" ordering where you can click a single button on the page of the book you want and it will order it for you and deduct the money from your Amazon.com balance. If there is not enough there to pay for the eBook, Amazon will automatically deduct the money from the credit card connected to the account, so make sure you log on to the site to check your balance before ordering your Kindle books to avoid surprise credit card charges.
Sources
Personal Experience