10 Hi-Tech Gadgets for Kids Buying: Guide and Recommendations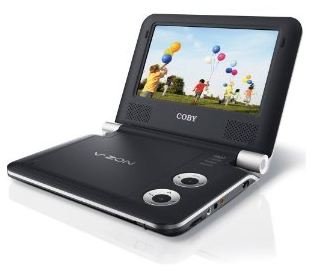 Hi-tech gadgets for kids can be for fun or learning. With all the electronics taking over our lives these days, it's best to make your kids familiar with this hi-tech world as early as possible.
Coby Portable DVD/CD/MP3 Player
If you want your kid to have a constant source of entertainment, especially if you are on the road or a long family trip, this is a fine solution. This seven-inch widescreen media player can play movies and music from DVDs and CDs, as well as MP3 files. It can even allows kids to view JPEG images. If you're at home, you can plug it in to your home theater system so the whole family can enjoy all the media files. It is advanced enough to keep you entertained while still being simple and easy to use, allowing even kids to operate it. You can buy it from Amazon for $55.
Gogroove Panda Pal High-Powered Portable Laptop and MP3 Speaker System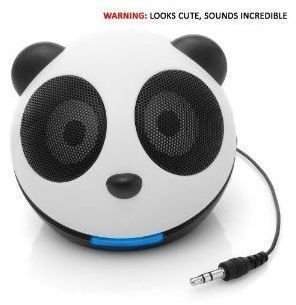 It looks like the head of a panda, making it visually interesting especially for kids. This cute design is not just for kids though. It offers sounds powerful enough to satisfy even adult music listeners. It can be used with all kinds of MP3 players, mobile phones and computers. Its portability and compact design make it the perfect companion during trips or for going over to a friend's house for a slumber party. You can buy it from Amazon for $25.
Chester Creek Kids' Keyboard LearningBoard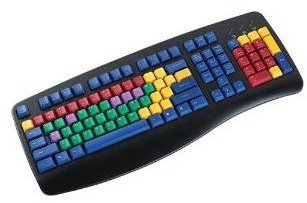 Gadgets for kids don't just have to be for entertainment. Some of them can be excellent tools for education like this learning keyboard for kids. It features color coded keys that are grouped based on vowels, consonants, punctuation marks, numbers and function keys. It is just like a normal keyboard except kids can learn what characters they are typing as they go along. It can even be used in video games, media players and DVRs so it is very versatile. You can purchase it at Amazon for $25.
AirDrives Interactive Stereo Earphones for Kids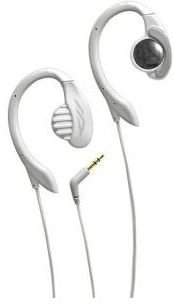 These slick earphones are specifically designed for people with small ears and kids in general. Its design makes it ideal for listening to music while doing activities like exercising and even skateboarding. It is designed to stick to one's ears no matter how much they are moving. It also has a safety feature called Play Aware that allows kids hear music while still being able to hear what is going on in their surroundings. You can get these for around $37 at Amazon.
Merriwam-Webster's Speaking Elementary Dictionary with Spell Corrector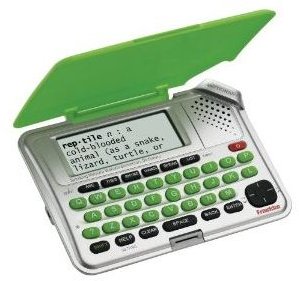 If you want to teach your kid how to spell different kinds of words, this is the perfect gadget. It uses animated guide models and word games to make learning fun. It even shows words in both print and cursive to enhance your kid's recognition of words and letters. It can even be customized by putting specific words into word games so kids can concentrate on specific words while they are having fun. You can buy one at Amazon for around $33.
MoviePix Kids Digital Video Recorder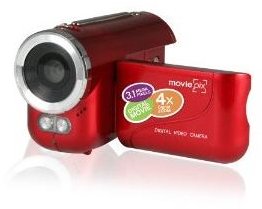 If you think your kid has a future in filmmaking, you can get them any of the hi-tech gadgets for kids that are focused on filmmaking like this digital video recorder. It features a 4x digital zoom, SD memory card support and the ability to take 3.1 megapixel still images, as well as audio recordings. It is simple enough for a kid to use yet advanced enough to make them ready to use far more sophisticated camcorders. This gadget is available at Amazon for around $55.
Carson Hawk Kid's Binoculars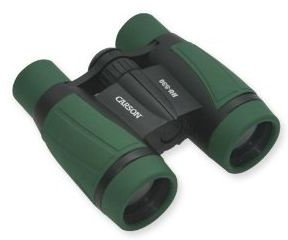 Featuring a 30mm objective lens with 5x magnification, this pair of binoculars is capable of letting users view far away objects with great clarity. It is designed with lightweight and durable material so it is ideal for kids. It includes a strap, a pouch and a lens cloth. You can buy these for around $13 from Amazon.
Franklin KID-1240 Children's Talking Dictionary and Spell Corrector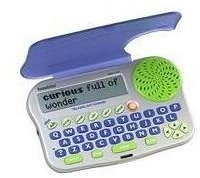 This is a great tool for improving your kid's spelling, writing and reading skills. It improves your child's vocabulary by providing audio definitions of over 40,000 words. Being an audio device, kids will learn how to pronounce words while learning their definition. It even provides a way for your kids to understand the difference between words that sound alike. Pick one up at Amazon for around $38.
Kidz Gear Wired Headphones for Kids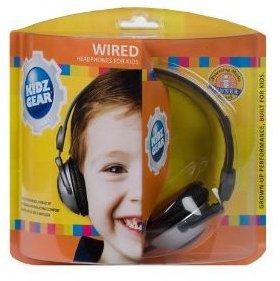 This pair of headphones is specifically designed to fit children as young as two years old. The volume can be limited using the built-in volume control knob or the volume limit cable. It has the design usually found in most headphones for adults but specifically fitted to accommodate children's ears. Buy these at Amazon for around $20.
Kids Designer Tablet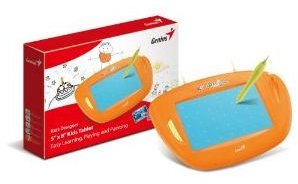 If you have an artistically inclined kid, there's no better way to encourage them with their drawings than by giving them this tablet. They can use it to draw and play games that are included in the package. It can also be used as a normal tablet for other applications, making it a much simpler version of tablets for adults but is still capable of functioning like them. You can buy it from Amazon for around $48.
Conclusion
These gadgets for kids cover a lot of needs whether it is education or entertainment. The best thing about most of them is they can also be used by adults because they are powerful and advanced enough to perform great even with adult expectations.
Product information and screenshots courtesy of Amazon