What is DLNA and How DLNA-Certified Devices Work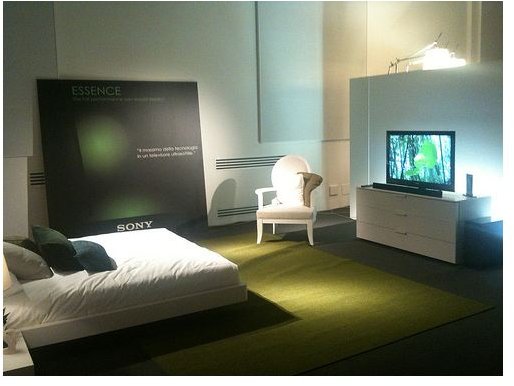 The DLNA (Digital Living Network Alliance) standard was formed in 2003 through the efforts of Sony. Since then, more than 245 companies have become members of the Association. DLNA released its first set of interoperability guidelines in June 2004 and has made revisions to the same in March 2006 and October 2006.
The DLNA allows devices to share media (music, video and pictures) with other devices regardless of who the manufacturer is or what platform the devices are running on. The standard also ensure that consumers don't have to bother with configuring a network to get the DLNA-certified devices to work together. Once a DLNA-enabled device is present on the network, the others will be able to access any content that resides thereon or otherwise use their special capabilities. In essence, the digital living concept seeks to have PCs, mobile phones and consumer electronics working together seamlessly.
For example, a DLNA-certified mobile device can access music on a DLNA-compliant PC (that is located at a second location) and cause the music to be played on separate DLNA-compliant audio system at a third location.
DLNA Certified Devices
To ensure that DLNA-capable devices work seamlessly together, they must be certified by the Digital Living Association. The standard allows televisions, entertainment systems and mobile phones to serve various roles in allowing consumers to access and control what is being played and on what device the content is played.
At the core, all DLNA-enabled devices have networking capabilities (with some having wireless capabilities) and are capable of performing one or all of the roles in a DLNA network. Those roles are as follows:
Digital Media Server (DMS) - Stores and make available digital content
Digital Media Player (DMP) - Plays digital media
Digital Media Controller (DMC) - Enables a device to control digital content on another device
Mobile Digital Media Controller (M-DMC) - Enables a phone to control digital content on another device
Mobile Digital Media Server (M-DMS) – Sends photos, music and videos to other DLNA devices
Digital Media Renderer DMR - These devices can be controlled by a Digital Media Controller (DMC) to play the digital content that resides on a Digital Media Server (DMS)
Mobile Digital Media Player (M-DMP) - Plays digital content from other devices
It is not just hardware that is DLNA-certified; there are certified software as well. While the Skifta app was the first to release a software solution for Android devices, there are many others that were developed for picture frames, computers, network storage devices among others. To verify that a device is DLNA certified, you can look at the back of the device for a logo or check the DLNA site.
References
DLNA.org, DLNA Certified Products
Image credit
"What is DLNA?" Michelle Fiara Manganelli
This post is part of the series: DLNA Devices
What is DLNA? Where can you find a list of DLNA devices? This series will provide you with all the information you need on DLNA (Digital Living Network Alliance) devices.