Top 10 Innovative Solar-Powered Gadgets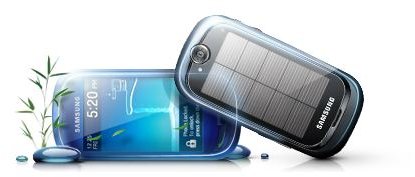 Samsung Blue Earth Eco-Phone
Samsung has unveiled a beautiful phone called "Blue Earth." With Blue Earth you will never have to worry about the battery running out
of power while you're on the go–it charges itself up once you put it under the sun. The phone has solar panels on the back that generate enough power to charge the battery and make a call anytime.
The Samsung Blue Earth has a stylish iconic design, eco-lifestyle interface, and is made up of eco-friendly materials. It is free from harmful materials like Phthalate, Beryllium and Brominated Flame Retardants.
The Samsung Blue Earth comes with eco-friendly features like a pedometer, an energy-saving mode called Eco mode, eco calendar, eco unlock, and also offers advanced phone features like Bluetooth, a music player, a 3-inch touch screen, WiFi, 3MP camera, 3G, 180MB internal memory and more. The Blue Earth is truly one of the best solar powered gadgets. It costs $199.99, and you can buy one on Amazon.com for about $175.
Image Credit: samsung.com
Suntrica Solar Strap
The Suntrica Solar Strap is capable of charging any electronic device that runs on 5 volts. If you have a mobile phone, MP3 player, iPod,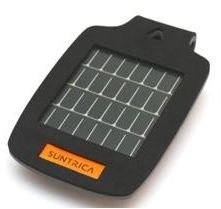 digital camera, game console, or any other gadget, the Suntrica Solar Strap will charge it up when its battery it is out of juice. The charger is high performance and charges a battery up to 100%, in the shortest time possible.
The Suntrica Solar Strap weighs 60 grams and measures 144 x 97 x 25 mm. It is a wearable solar panel that easily integrates with any clothing and is very flexible to bend, making it very comfortable to wear. The price of the strap is not mentioned on the vendor's website; you will have to email them for it. The strap can be purchased from any of the vendor's dealers, listed on its website.
Solar-Powered Robotic Lawnmower
The Solar-Powered Robotic Lawnmower is not only a great energy saver, but a stylish product, too. It is designed for home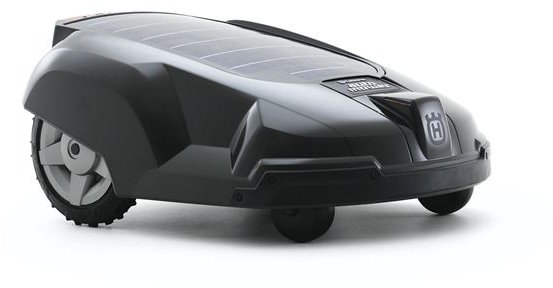 and commercial use and is an innovative solar-powered gadget available on the market today. The Solar-Powered Robotic Lawnmower is partly powered by sunlight and cuts the grass while moving and climbing the slopes.
It is a powerful lawnmover and features a high capacity battery, high quality solar panels, low-noise motor, and a durable body construction. It has a settings panel, which you can use to personalize the mower to fit different types of gardens. The text message feature sends a message to your mobile phone when an obstacle gets in the way of the mower. The solar-powered robotic lawnmower is a great energy and time saver, and it works very efficiently. This great product is available at www.husqvarna.com, for $,2999.95
Image Credit: husqvarna.com
World's Best-Looking Solar Gadget Charger
You may have seen many solar-powered chargers, but you will agree that this one is the most beautiful charger ever built. This solar-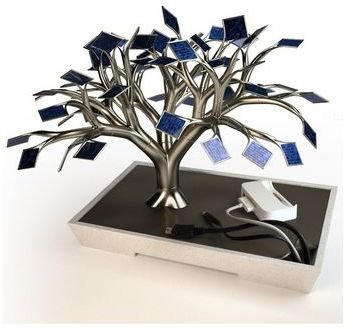 powered charger is like a tree consisting of 54 photovoltaic panels on its leaves. The tree collects the energy from the sun and converts it into electricity that you can use to charge your portable gadgets. The tree has a 3.5mm jack connector beneath the little tray that you use for connecting your device for charging.
Each leaf of the tree is movable and can take an infinite number of shapes. The tree has an aesthetic and stylish design and is a high-performance solar-powered charger. You can use it not only to charge your MP3 player, mobile phones, or other devices but also as a decorative piece in your room. This beautiful looking tree solar charger is available at the company's website, for $200.
Continue to Page 2 for more solar-powered gadgets …
Image Credit: yankodesign.com
COM-BAT Solar-Powered Spy Plane
The COM-BAT Spy Plane is unique not only because of its design or function but also because it is powered through the sunlight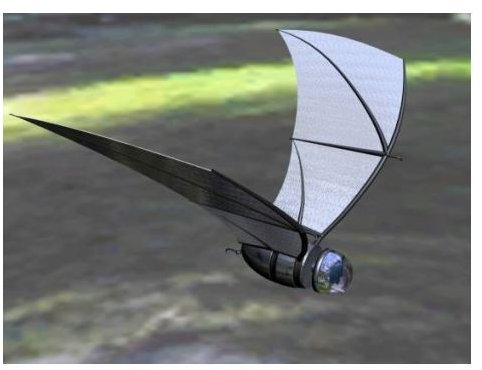 when it roams around the space. This little spy gadget is 6 inches long and looks like a robotic baby bat. It is capable of gathering data from sounds, smells, and sights and transmitting the information to you in real time.
The Com-BAT spy gadget has a small battery that charges itself using sunlight, vibration energies, and wind. With its sensitive navigation system and advanced radar, it can easily find its way at night. When it flies it looks like a real creature, and it really impresses you with its job. The spy plane is under development by University of Michigan and University of New Mexico and is also involved for use in research.
Image Credit: curiouscatblog.net
SunCat Solar Batteries
In last few decades, there were only one-time-use batteries available. A few years back, someone invented rechargeable batteries, which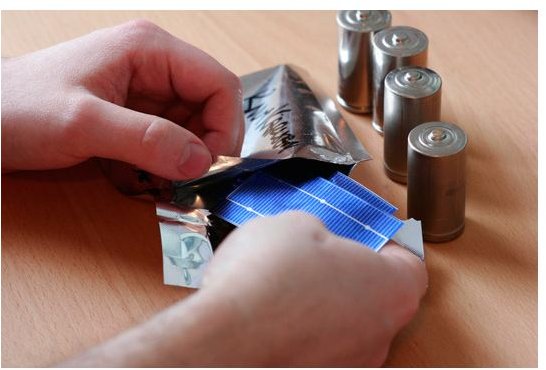 helped us save a lot of money on buying batteries again and again. Recently, solar-powered rechargeable batteries have been invented that recharge when left under sunlight.
These solar-powered gadgets (batteries) use photovoltaic panels that recharge the empty batteries when exposed to the sun. You do not even have to worry about overcharging; the batteries do not get overcharged or overheated, and they are not at all dangerous when left in the sun. These solar-powered batteries have been designed by a Norweign student and are expected to be for sale soon.
Image Credit: hacknmod.com
Q-Sound Solar-Powered Headphones
The Q-Sound headphones feature silicon solar cells, placed on top of the headband. The cells convert sunlight into electricity that powers the headphones when you listen to your music. The headphones provide the user with 2.5 hours of running time with just 1 hour exposure to the sun's rays. And when the in-built batteries are fully charged, the headphones work for over 40 hours.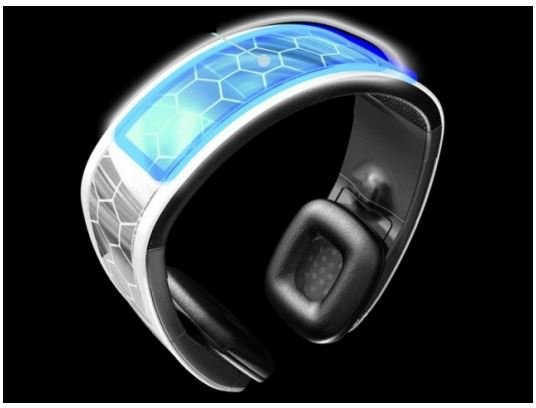 The Q-Sound solar-powered headphones incorporate Bluetooth functionality that allows you to sync with your Bluetooth-enabled device like a mobile phone or digital media player. A 3.5mm jack is also included in the headphones so you can use a wired connection if your device does not have Bluetooth. The headphones are not available for purchase yet, and the price is also not known. The company will soon be releasing the product on the market, and it will surely attract lots of eco-conscious music enthusiasts to it.
Continue to Page 3 for more solar powered gadgets …
Image Credit: itechnews.net
iUnikia Solar-Powered Laptop
Among some of the most interesting solar-powered gadgets is an actual laptop. A company called iUnika has introduced a solar-powered laptop, which is the world's first laptop that is powered from the sun. The laptop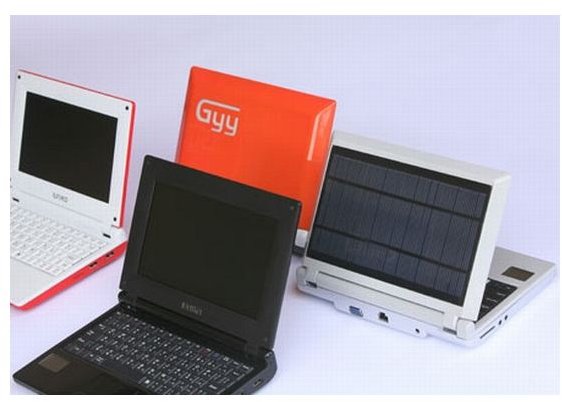 gives you piece of mind that no matter where you are and whether you have an AC battery charger with you or not, you can still charge it with the integrated solar panels and continue your work on it.
The laptop does not feature powerful hardware but it is enough for basic home use. It features 64 GB SSD, 128 MB RAM, and 400 MHz processor. Unlike other laptops, this laptop runs on a UNIX operating system, which is free and consumes less system resources. The laptop is currently available on the European market. It can be purchased from the vendor's website at 170 Euros (US $200 approx.)
Image Credit: goodcleantech.com
Solar-Powered Sunglasses
These stunning sunglasses are an innovative product and are an easy solution for keeping your portable electronic devices fully charged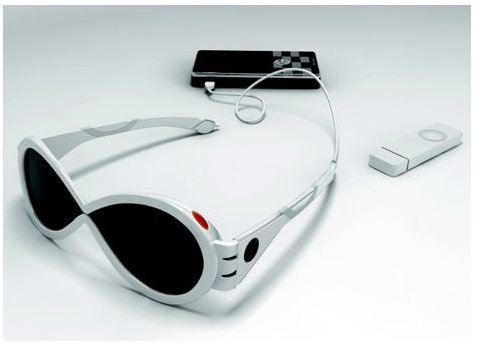 . The glasses use special lenses that have dyed solar cells that convert sunlight into energy, making it usable by devices like MP3 players, cell phones, a digital camera, etc.
This is a great dual-purpose solution that not only protects the eyes from the bright and dangerous sunlight but also powers your portable devices when they run out of juice. The glasses are available at the company's website for $120.
Image Credit: yankodesign.com
Voltaic Generator Solar Bag
The Voltaic Generator Solar Laptop Charger is a unique and stylish bag that is able to collect energy from the sun to charge a mobile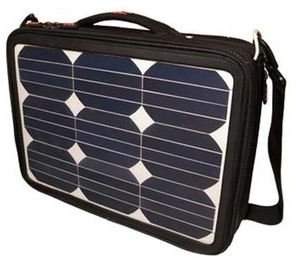 phone, laptop, and other handheld devices. The bag features efficient solar panels that generate 5 to 19 volts (70 watts) of electricity, enough to charge up any portable electronic device within five hours. When the bag is not in the sun, its battery can be charged using AC power.
The bag weighs 4.5 pounds and measures 43 x 31 x 9 cm. It is also waterproof and you can fit laptops up to 17" in it. The Voltaic Generator bag comes with USB and several other connectors for connecting your device and features LED lights that light up when sunlight hits the solar panels. The bag is durable and a great product for eco-conscious travelers. At this writing, you can still buy this product on Amazon for $499.
These are some of the best solar-powered gadgets. Do you have any of them? How has your experience been? Any pros or cons? Please leave a comment below, letting us know what you think about it.
Image Credit: amazon.com