Simple and Efficient Gadgets Used to Open New CD Packaging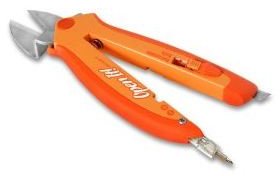 Best Openers for CD Packaging
There are several products for everyday use that come in strong packaging to protect them against damage. It is advisable to open such items with a proper tool, otherwise there are chances of hurting oneself. Without a tool, it may cause frustration while trying to open the package. It is known as "wrap rage" which can cause injury to the hand or fingers. One of the common items is a CD which comes in a strong case to protect it from damage during transit or handling. A handy gadget used to open new CD packaging should ideally be available at your home and office.
Zibra Open It Universal Package Opener
This is one of the best available gadgets for CD and DVD package opening. It opens machine sealed clam shell packages safely and conveniently. There is a self-retracting, high quality safety blade in its handle that can smoothly slice open CD and DVD packaging, or boxes. The gadget comes with a screwdriver to open the battery compartments. It can perform several other functions such as cutting, snipping, slicing and unscrewing different kinds of packaging. The product is designed in a way that keeps the user's hands away from the sharp and rough edges of the package. It includes an intuitive open/close switch for extra safety when not in use. Zibra Open It! was short-listed as a finalist at the 2008 Houseware Design Awards. This product is sold by Amazon at a discounted price of $8.21.
Zipit Blister Pack/Clamshell Opener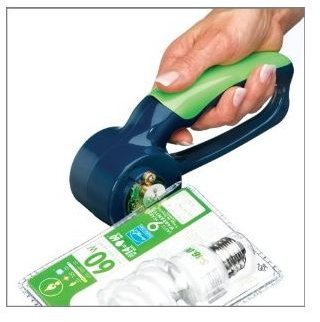 If you are interested in a battery operated gadget used to open new CD packaging, take a look at Zipit. It is a unique product and probably the only battery operated blister-pack opener of its kind. It is not only perfect for opening CDs and DVDs, but also various other products that typically come in clamshell and blister packaging. It is ideal for opening computer peripherals, home electronic items, toys, office supplies, cosmetics, in addition to CDs. To provide extra safety when the product is not in use, Zipit comes with a protective cover. It needs two AA batteries, which are not included with the package. Amazon sells it at a discounted price of $14.95.
Open Smart Plastic Package Opener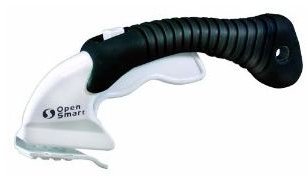 This product is designed to slice through tough plastic packaging for convenient opening. It removes the risk of the user injuring himself, and also prevents any possible damage to the product. The product includes a safety cover that ensures the blade is not exposed and stays away from the user's fingers. The user just needs to align the opener along the package lining, and pull the trigger to puncture the packaging. Then the user simply pulls along the side and the package opens up. Amazon offers this product at a discounted price of $7.62.
OpenX Dual Blade Universal Package Opener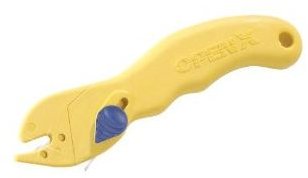 If you are looking for a basic CD packaging opener, consider this dual blade device. It works efficiently and safely to slice open shrink wraps, blister packs, carton boxes and plastic strapping. The blade of this gadget is retractable and keeps the user's hand away from the plastic. The blade has been specially designed to be short in length so that it does not damage the contents of the package while opening. The opener is sold by Amazon at a discounted price of $3.99.
Photo credits courtesy of Amazon.