My Kindle Lost All of My Downloaded Books! How to Restore Downloaded eBooks on Amazon Kindle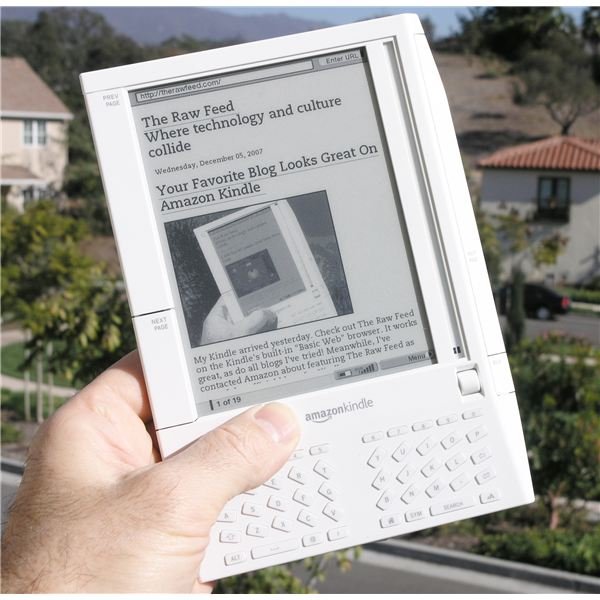 Lost Books on Kindle?
It's rare that all of your downloaded books would disappear from your Amazon Kindle reader, but it can happen. Whether through accidental deletion, someone else's meddling or an internal error, books can be deleted from the machine's internal memory. When this happens, the good news is that books bought or downloaded from Amazon are very easy to restore; the bad news is, free eBooks downloaded for your Kindle reader need to be manually re-downloaded. To prevent this happening (or happening again), it's advised that you back up your Amazon Kindle every few months: we'll show you how.
Restoring Lost Content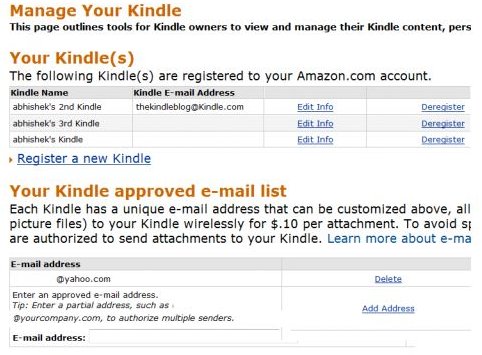 To send lost books back to your Kindle (or Kindle 2, Kindle DX, etc.), the first thing you need to do is to access the Amazon website on your computer. This is what trips a lot of people up: it seems as though there should be a way to download the books directly from your Kindle, but trust us, it's really much easier to just do it through the website.
Once you're on the Amazon website, click "Kindle" then "Manage my Kindle" in the top navigation bar of the Kindle section. Scroll down the page to see a list of all the books you've ever bought and downloaded for your Kindle. To re-download a book, click the tick-box next to it to open a drop-down menu. From here, you can resend the book(s). Your Kindle will download the book again as soon as it is in range of a wireless access point.
Backing Up and Restoring

To ensure you never lose access to non-Amazon book and documents, it's wise to back up your Kindle reader periodically. To do this, connect the device to your computer via USB. Wait for the Kindle to show up in "My Computer" or "Finder" as an external drive, then click on it to access the contents of the reader. The "Documents" section contains your non-Amazon content. To back up this content, copy all files within the "Documents" section to a folder on your computer (we suggest the "My Ebooks" folder of Windows, the "Books" folder of Mac OS, or whichever location you'll find easiest to remember).
To restore your Kindle content from this backup, just connect your Amazon Kindle, Kindle 2 or Kindle DX to the USB port of your computer. Open the folder where you've stored your Kindle eBooks and documents and highlight all these files, then right-click and choose "Copy." Open the "Documents" folder of your Kindle reader, right-click and choose "Paste" to send all the files back to the internal storage of your Kindle.
Make sure not to disconnect your Kindle while books are being copied over USB. This can damage the internal memory and file structure of the reader - in fact, this is one way to lose content on your Kindle in the first place.