Nikon P7000 Review: DSLR Controls in a Digital Compact Body
Who is it for?
The Nikon P7000 is primarily aimed at DSLR photographers who are looking for a compact, high performance digital camera. It has full manual controls and includes features such as exposure bracketing, RAW picture files, custom white balance settings and a histogram. It is intended to be a direct competitor for Canon's G series cameras, and is meant for those situations where you would rather not haul the bulk and weight of a DSLR complete with lenses. It has a 10.1 megapixel sensor, a 7x optical zoom, and 720p HD video capability.
Body and Design (4 out of 5)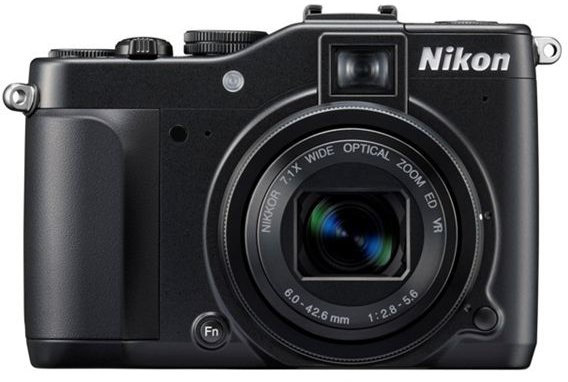 The P7000 feels very well made. The buttons, dials and lens work flawlessly, and the camera itself is easy to operate due to the fact that Nikon have included so many external controls to help you adjust your settings. No fewer than 3 dials are included to help you adjust picture modes, exposure compensation and other features like white balance, file quality, and the ISO range. These quick access adjustments are great time savers and negate the need for an overly complicated LCD menu structure. A hot shoe is included for use with an external flash like the SB400, or for mounting an external microphone to record high quality audio.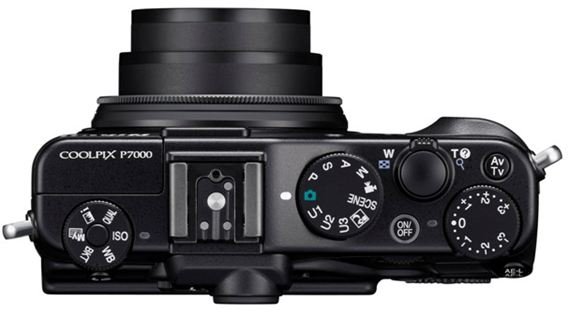 However, there is perhaps still room for some improvements with the overall design. The optical viewfinder, for instance, is nice to have, but it does not give an accurate representation of what the camera actually sees. The LCD screen does a much better job. Similarly, the rear command dial felt too small for my thumb to operate, and I did not find adjusting shutter speeds was all that easy to do. Thankfully Nikon gives you the option of using the scroll wheel on the back of the body instead, but many DSLR users would likely prefer a full size command dial. Lastly, I did not find the rubber hand grip on the front all that reassuring, but I expect I would get used to that in time.
Features (5 out of 5)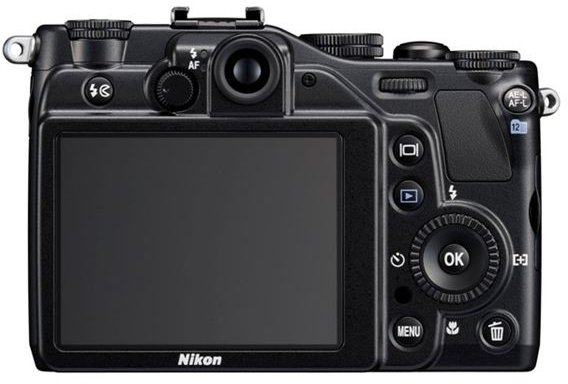 In terms of features, there is not much that the Nikon P7000 lacks. In fact, it has many of the features that you would expect to find on a Nikon DSLR. The sensor has been reduced in size from 13.5 megapixels on the P6000 to 10.1 megapixels, but any photographer worth his/her salt will tell you that more megapixels does not automatically mean more quality. In fact, in many cases the opposite is true. The 7x zoom has an equivalent range of 28-200mm, and an optional wide angle converter can be attached to go wider still. You can also adjust the zoom speed in-camera to achieve a quieter, smoother zooming action that is useful for recording HD video. The LCD screen is big and bright, but it will not tilt or flip out like the screen on the Canon G12.
Of course, the real advantage of having a camera like the P7000 is the ability to shoot in manual or semi-automatic picture modes. Just like a DSLR, you can select from Program, Shutter Priority, Aperture Priority and Manual shooting modes. You can even customize up to three user modes to store your favorite settings for a quick recall.
Other notable features include:
Exposure bracketing (3 or 5 shots)
RAW capture
Auto Exposure/Focus Lock
Programmable Function button
720p HD Movie Mode
Virtual Horizon Indicator
ISO 100-6400
2cm Macro Mode
Histogram Analysis Screen
Vibration Reduction
Image Quality (4 out of 5)
The images produced by the Nikon P7000 were full of contrast and color outdoors, while a little more natural indoors. They were sharp and well exposed, but they did suffer a little from lens distortion when at the widest end of the 28-200mm zoom. Both aperture and shutter priority modes worked well, but while I enjoyed the f/2.8 aperture, I sometimes wished for a little more than the f/8 maximum to get the best out of my images. The panorama mode locks exposure and focus to ensure an evenly exposed image, and I had no trouble stitching together the pictures in Photoshop Elements - despite the fact that I handheld some of my shots, (see example below). So, overall I was pleased with the images that the P7000 produced, especially outdoors, and I think I would certainly find it a very useful camera to have if I ever decided to leave my Nikon D90 at home for the day.
Nikon P7000 Sample Images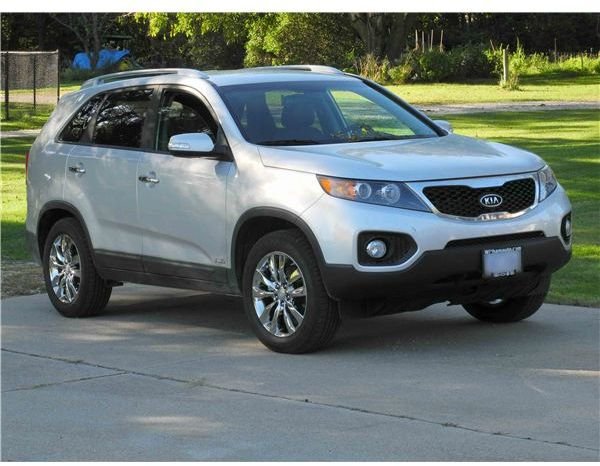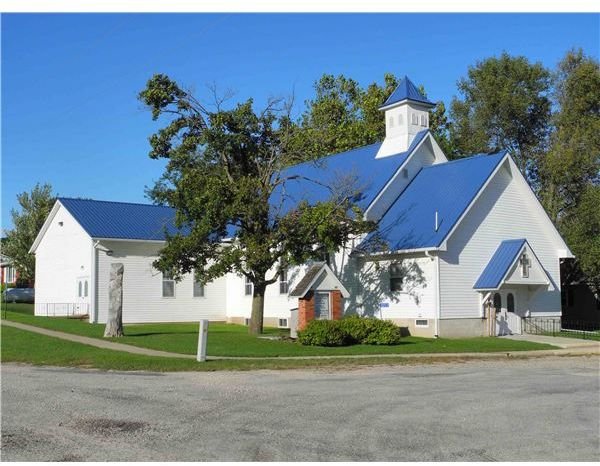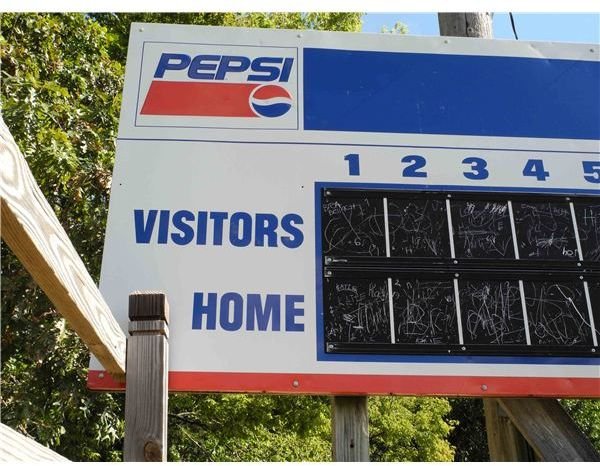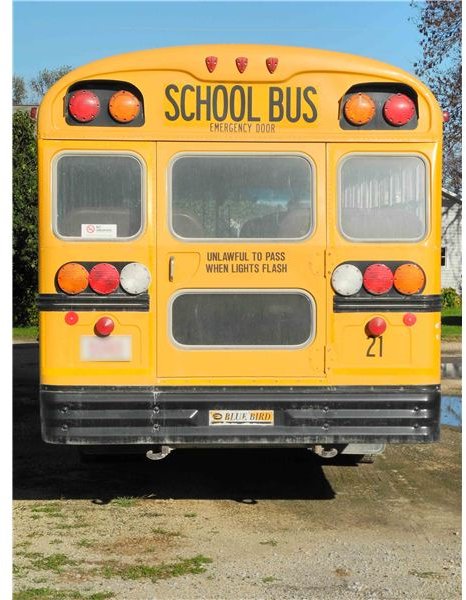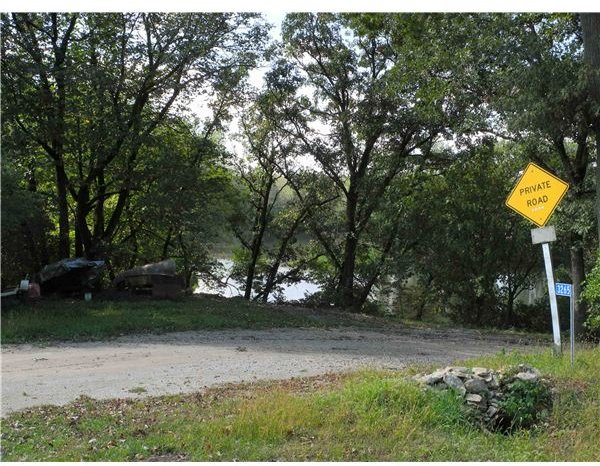 Video Quality (4 out of 5)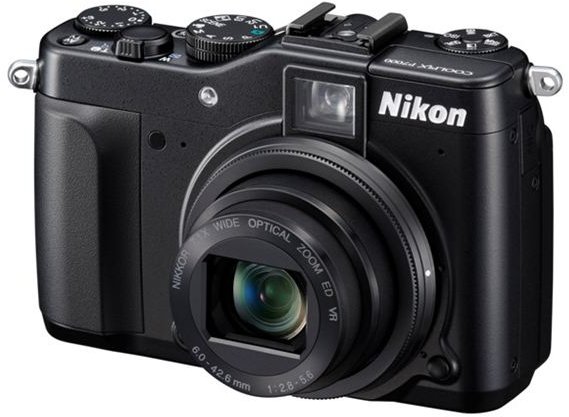 Video quality was also good. The maximum resolution is 720p HD, and while some consumers may crave the full 1080p, the video on the P7000 will be good enough for most people most of the time. Files are saved as QuickTime files and, as to be expected, the quality is better in good light than bad. You can zoom during filming, and can choose to slow the zoom speed down so that it does not sound so noisy on your audio track. You will hear it, but not as much as on something like the Nikon P100. As mentioned before, an external mic can be attached, and this would likely cut down on the zoom noise issue completely, but I did not have the chance to put this to the test so you may have to experiment and see.
Value for Money (4 out of 5)
The Nikon retails for $499 USD/CAD, so it comes in about $100 less than the new entry-level D3100 DSLR. It doesn't have the overall quality and versatility of a DSLR, but it is about as close as you are likely to get in a digital compact. The controls are well laid out, there are a lot of advanced features, and the image quality is equal to, or better than, other digital compacts on the market today. So, if you are looking for the features of a DSLR in a lighter, more portable package, the Nikon Coolpix P7000 is definitely worth a look. Find out more on the Nikon website.