Pentax K200D - Digital SLR Camera Review
Below are sample images taken with the Pentax K200D. Please click on any image to enlarge.
The Pentax K200D & Sample Photos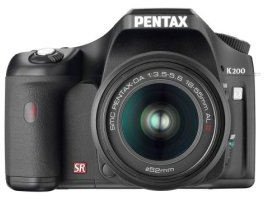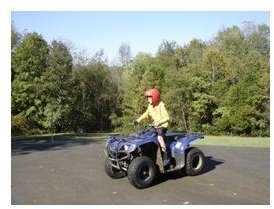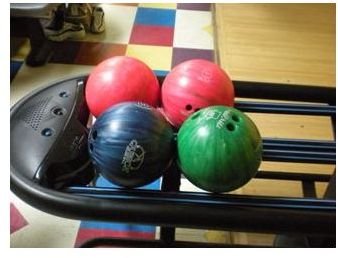 Specifications (5 out of 5)
The Pentax K200D is a great beginner SLR camera. This particular model comes standard with the following features:
10.2 megapixels

Water resistant in inclement weather

Body-based shake reduction to stabilize shots

Automatic modes for any condition of light or other elements beyond your control

2.7 inch LCD monitor

Backwards lens ability (compatible with other Pentax lenses)

AA batteries

Both internal and removable memory

Multiple language support

Shutter speeds of 1/4000 to 30 seconds

Compatible with various Windows platforms, including Vista
Accessories (5 out of 5)
The Pentax website offers many different accessories for the Pentax K200D. In addition, the Pentax is compatible with any Pentax lens ever made. This means that users of other Pentax cameras, who wish to upgrade to this digital beauty will not have to reinvest in costly lenses, but can use the ones they already own. In addition to the many lenses Pentax offers, users will find other accessories, such as a wireless P-TTL Flash and even DSLR sling bags for carrying everything.
The camera takes four AA batteries, which initially come with the camera. Many AA batteries can be recharged and are quick and easy to transport. Hundreds of pictures can be taken before the batteries must be replaced or recharged, although a lot depends upon the length of time between shots.
Features (4 out of 5)
Though the camera is both dust and water resistant, some users have complained about unreliable colors that don't quite match what is true to life.
The camera offers a wide range of features and the ability to use any Pentax lens is a definite plus that this model can boast. However, the basic package that comes with the camera is fairly limited as far as accessories. Additional accessories must be purchased separately.
Although well balanced and with a shake reduction feature, the camera is a bit weighty at almost three pounds (2.87 with lens).
A definite positive is that images can be saved both in JPEG and RAW format both Pentax's (PEF) and Adobe's (DNG).
The camera features a Dynamic Range Enlargement feature, which is often seen in higher end Sony and Nikon models.
This particular camera claims a speed burst of up to 2.8 frames per second (fps). However, its performance is a bit disappointing and slower than one would expect out of models claiming slower speeds. Images in motion are fairly clear in some instances, but a bit blurry in others.
Price to Value (3 out of 5)
The cost of a basic Pentax K200D runs around $599.95 (or $699.00 with 15-30 mm lens kit) and comes in box with:
USB Cable

Software

Strap

Hot shoe Cover

Eyecup

Body Mount Cover

Finder Cap

4 AA Lithium Batteries