Panasonic Lumix LX5 Review: An Outstanding Point-and-Shoot Digital Camera
Major Features (5 out of 5)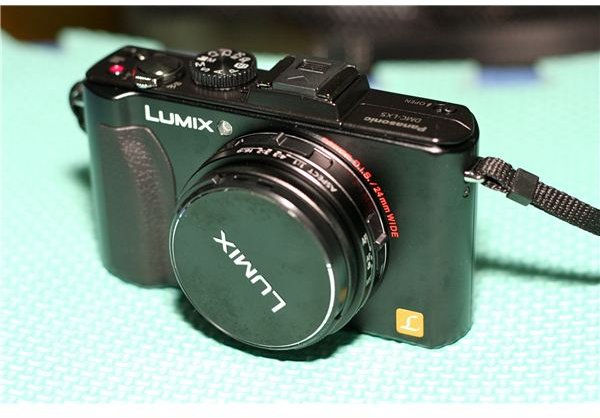 Before I begin my review, let me tell you that this is the first time that I have owned a Panasonic digital camera. I am a Canon user having owned and used two Canon DSLRs and several point-and-shoots already. However, I have read so many good reviews and feedback about the Lumix LX4 that I pretty much know what to expect from it in terms of features and specs.
True enough, the Lumix LX5 is packed with both basic and advanced features that will please advanced photo enthusiasts and probably confuse novice users. For one thing, the camera has 10.1-megapixel high sensitivity CCD combined with a fixed F/2.0 lens with 3.8x optical zoom and focal range of 24-90mm (equivalent 35mm) with image stabilization capability. In simple terms, the Lumix LX5 is one powerful camera capable of producing high-quality images even on tight shooting condition and environment. Speaking of image quality, this camera gives you two file options to use when taking your photos - jpeg or RAW format. You will not normally find this in most point-and-shoot cameras.
Adding more power to the Lumix LX5's is its high ISO sensitivity of up to 12800. Again, this is quite unusual for your standard digital cameras but more normal for semi pro level DSLR cameras. Another unusual feature of the LX5 is the presence of a hot shoe, which gives you the option of using an external flash aside from its built-in flash.
Design (5 out of 5)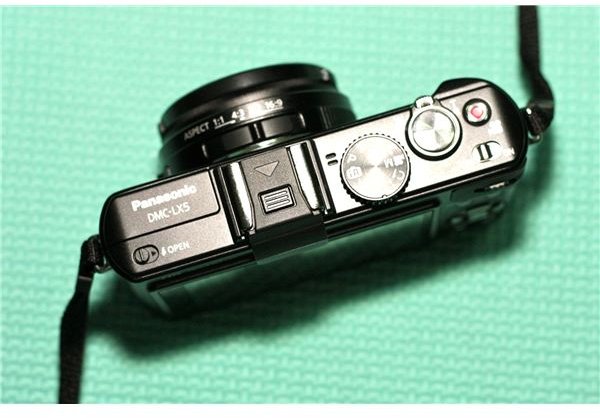 One thing that convinced me to buy the Lumix LX5 is its compact form factor and classic design. The camera is available in white or black design. I choose the black one because of its classic and professional look. When it comes to weight, the Lumix LX5 is between light and moderately weighted. A photographer friend who examined it remarked that it is nice that the camera still has some weight because it somehow gives a bit of stabilization when taking photos. I could not agree more with him.
Performance (5 out of 5)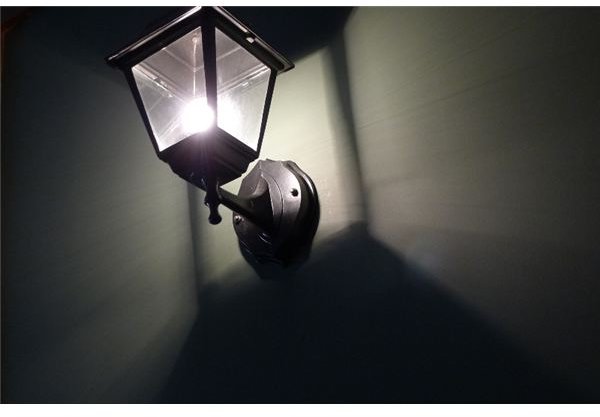 I have been using my Lumix LX5 for almost two weeks now. I brought it during a recent road trip with my family instead of my Canon 40D, and that day alone I was convinced that I made a great buy. The camera was very portable and I was able to take more photos and was able to move more with a two-year-old kid in tow.
I appreciate the fact that the Lumix LX5 has several settings that I could use depending on the shooting condition that I am in. Of course, the camera's iA mode is a lifesaver. I find myself using this mode more often the Shutter Priority, Aperture Priority and Manual modes without sacrificing image quality.
Another feature of the Panasonic Lumix LX5 that you will appreciate is the dynamic and b/w color settings. The former is great for taking photos of landscape and sceneries especially in broad daylight. I personally enjoy looking at the bright and crisp color of the sky and the detailed cloud formation.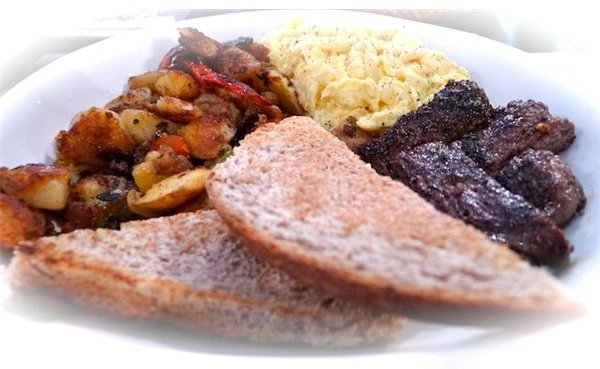 For macro shots, the Lumix LX5 is also great. The camera is a lifesaver for food bloggers and photographers who photograph food they eat in restaurants, even in low-light restaurants.
Price to Value (5 out of 5)
Now here is the best part - the Panasonic Lumix LX5 is currently sold for $399 over at Amazon.com. The camera's price has really gone done since it was launch late last year. With all the features and specs that we have emphasized earlier, who can tell me that this digital camera is not worth the price you have to pay for it? I even got if for a few dollars more than Amazon's price tag and I have no regret paying that much. The Panasonic Lumix LX5 definite has some more great stuff under its hood aside from what we have just discussed. If you own the Panasonic Lumix LX3, the LX5 is a worthy upgrade. I have not even tried using its video camera feature fully and yet I am already convinced that for its price, the Lumix LX5 is definitely worth its value.
References
Panasonic: https://www2.panasonic.com.
Image credit: Original photos provided by the author.