Nikon D7000 Review: A Worthy D90 Replacement?
D90 vs. D7000
The D7000 fills a niche between the D90 and the D300s in the current Nikon lineup. Eventually, it could be a D90 replacement, but for now Nikon are continuing to sell both models side by side. The D7000 has some useful improvements over the current D90 model. These include 39 AF points instead of 11, a maximum shooting speed of 6 frames per second as opposed to 4.5, and 1080p HD video versus the 720p on the D90. The D7000 is also bigger, heavier, and has more pro features like dual memory card slots. So, if you're ready to move up from the D3100 or the D5000, this could be a great option for you.
Design (5 out of 5)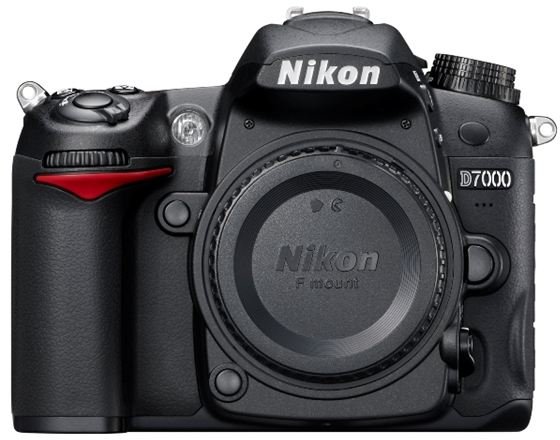 Nikon has been making cameras long enough to know how to incorporate both practicality and style. This is no more true than with the body of the D7000. It is packed full of external controls that give you quick and easy access to all the common settings that you will need to adjust on a daily basis and if you have used a Nikon DSLR before, everything is pretty much where you expect it to be - save for the AF select button which now finds a home on the AF/MF selector on the left hand side of the body. The movie and live view rocker switch found on the Nikon D3100 also makes it on to the D7000, and is just as intuitive to use.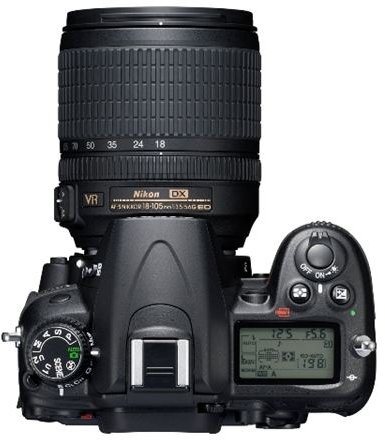 Drive controls have been mounted on a locking dial under the traditional mode dial, just like on the D300s and above. In terms of size it certainly feels bigger than the D3100, and although it is close to it in size, it is noticeably larger than the D90 too. However, you can't help but like the solid feel and build of this camera. The D7000 is not the lightest DSLR you are ever likely to carry around, especially with the 18-105mm kit lens, but its dimensions are reassuring and give you confidence when you are out shooting with it. So, it's hard to argue that the Nikon D7000 is anything other than a well-designed camera that is easy to use and has well-placed controls.
Features (5 out of 5)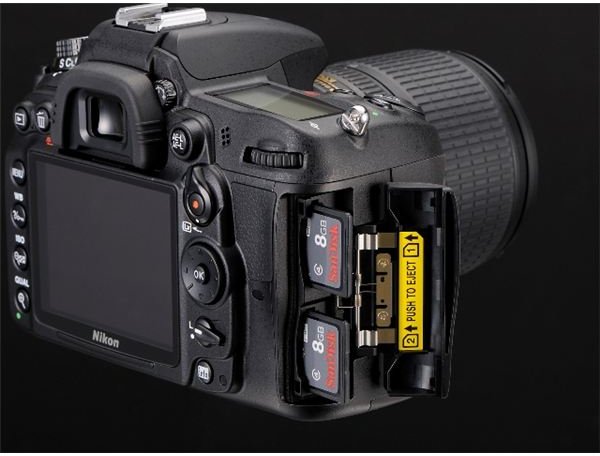 The Nikon D7000 has a 16.2 megapixel CMOS sensor that can shoot high resolution stills and 1080p HD movies with continuous autofocus. It can capture up to 100 continuous shots, shoots at six frames per second, and has an ISO range that starts at 100 and tops out at ISO 25,600. The viewfinder is big and bright, and it offers a 100% view so what you see is exactly what you get. This is not something that you can enjoy with DSLRs below the D7000 in the current Nikon range. Another useful addition that is only found on Nikon's premium DSLRs is the dual memory card slots. Compatible with SD, SDHC, or SDXC cards, you can set one slot as an overflow card, or set them both to store RAW files on one card and JPEGs or movies on another.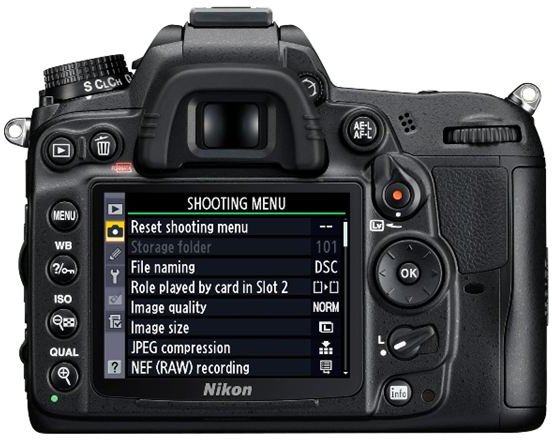 The D7000 has a speedy 39-point autofocus system that puts it squarely in-between the 11 points on the Nikon D90 and the 51 on the D300s. Its magnesium-alloy body has weather and dust seals, while the virtual horizon indicator can help ensure that all your images are level the moment they are captured. The mode dial has two user programmable settings for quick access to your favorite custom adjustments, and the quiet release shutter mode from the D3100 and D300s is also included. The 3-inch LCD screen is easy to view in almost all lighting conditions and is a great tool for recording movies or reviewing still images. Other options like customizable controls, an intervalometer, bracketed exposures, and wireless flash controls all help to ensure that the Nikon D7000 has just about everything that an experienced amateur or professional photographer could use.
Please continue on to the next page of this Nikon D7000 review to learn about the camera's image quality, video quality, performance, and value for money.
Image Quality (4 out of 5)
At the end of the day, the one thing you want a camera of this caliber to do is to be able to take great pictures. In this respect, owners of the Nikon D7000 will not be disappointed. The large 16-megapixel sensor is be great for making large, high quality prints, but it is also good for maintaining a decent resolution after post production cropping. Images are sharp and clear with enough contrast to make them really stand out. The ISO performance is excellent up to about ISO 3200, and although the image quality starts to degrade more noticeably from this point onwards, ISO 6400 is still very usable for smaller prints and needs only a little post-production noise reduction. The top ISO of 25,600 is probably best left for emergencies only. The auto white balance and color accuracy is very good, and although the standard picture settings are fine, I tended to favor vivid as my default setting in good lighting conditions.
Video Quality (4 out of 5)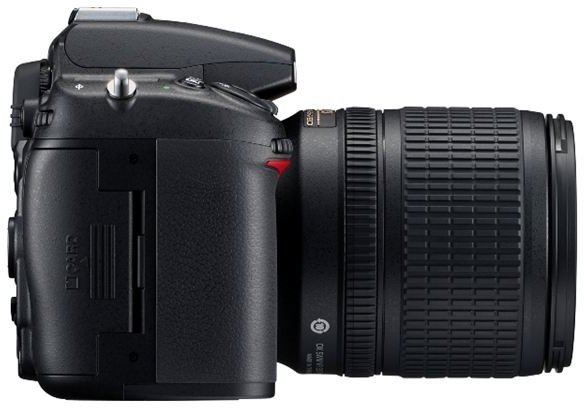 Full 1080p HD video now looks like it will be standard on any new Nikon DSLR. It was first introduced on the D3100, and has now been added to the Nikon D7000. The quality is good, and the added option of manual video controls will appeal to many movie enthusiasts. The continuous autofocus mode seems quicker on the D7000 than on the D3100, but I have not had the chance to do a side-by-side comparison to confirm this. There is still a second or two of lag as the contrast-based autofocus system hunts for its targets, but this is common for the technology used in DSLRs today, and the Sony A55 remains the camera to beat in this regard. However, the new rocker switch that triggers the live view/movie mode is quick and easy to use, and looks positively innovative compared to some Canon DSLRs that still persist with mode dials or a menu driven activation.
Performance (4 out of 5)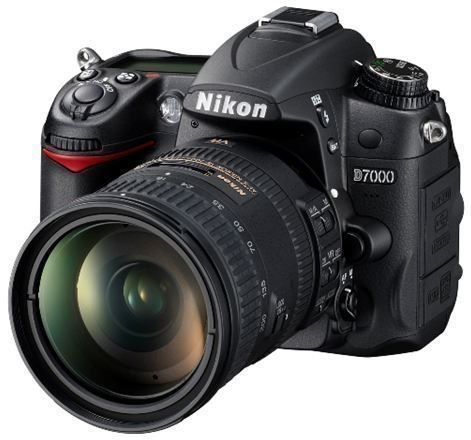 The D7000 powers up instantly and is ready to shoot right away. The six frames per second shooting speed is great for a whole variety of situations, but, somewhat predictably perhaps, it lacks the buffer size of pricier Nikons like the D300s. So, while Nikon claims 100 consecutive shots, they won't all be at six frames per second. The autofocus is quick and accurate, and the 39 AF points mean that there is often a better chance of your subject being in focus. Like the D90, the battery is rated for 850 shots, and that is likely to be more than enough for the majority of users, but it is still shy of the similarly priced Canon 60D's 1100 shots. Overall, there is very little to complain about here.
Value for Money (4 out of 5)
This is not a breakthrough model like the Sony A55 or the Nikon D3s, but that is not necessarily a bad thing. The D7000 is an evolution of all that is good about Nikon right now. It is the result of all that has been learned and implemented on recent Nikon DSLRs and it is a better camera for this. It sells for $1,599 CAD or $1,499 USD with the 18-105mm VR kit lens. This price lines it up against the likes of Canon's 60D, but also sees it encroach on the territory of the D300s which sells for $1,450 right now as a body-only option. Either way, the Nikon D7000 is a solid option for photographers looking for a D90 replacement, or for those switching from other brands. The camera is a pleasure to use, and one that will serve you well for years to come. Find out more information at the Nikon website.