The Top 5 Micro Four Thirds Lenses: Zooms for Every Occasion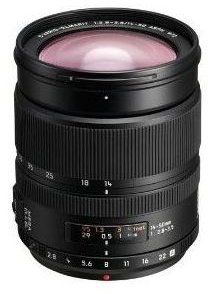 Micro Four Thirds
If you have one of the best Micro Four Thirds cameras, then the chances are that you will soon be looking for the best Micro Four Thirds lenses to attach to it. While there are not all that many to choose from, Micro Four Thirds users have two useful advantages. With the aid of a small lens adapter, they can attach Four Thirds lenses to their Micro Four Thirds bodies. Secondly, the 2x sensor crop means your lenses will reach further than those of a similar length on Nikon or Canon cameras. The following zooms represent five of the best.
Panasonic 14-50mm f/2.8-3.5 OIS Four Thirds Lens
As stated above, one of the advantages of Micro Four Thirds cameras is the ability to use both Micro Four Thirds, and traditional Four Thirds lenses. This is one lens that is able to capitalize on just that feature. This image stabilized lens has a fast variable aperture for low light photography, and is engineered by Leica. It is known for great color, sharp images and a quiet autofocus motor. If you are thinking of replacing the kit lens that came with your camera, this $900 zoom may be just what you need.
Panasonic 45-200mm f/4.0-5.6 Lumix G Vario OIS Zoom Micro Four Thirds Lens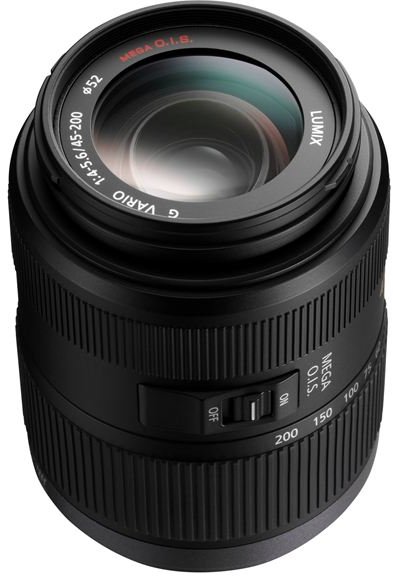 When adding lenses from a Four Thirds camera to your Micro Four Thirds body, you sometimes have a camera and lens that look all out of proportion. However, this well regarded zoom lens was built specifically for the Micro Four Thirds format. This value for money zoom may be just what you need to extend the reach of your camera. Everything from portraits to wildlife can be shot with this versatile lens, and the built-in image stabilizer makes sure that you avoid blurry photos. It is compact, relatively lightweight, and yours for around $290.
Olympus Zuiko 12-60mm f/2.8-4.0 Digital ED SWD Lens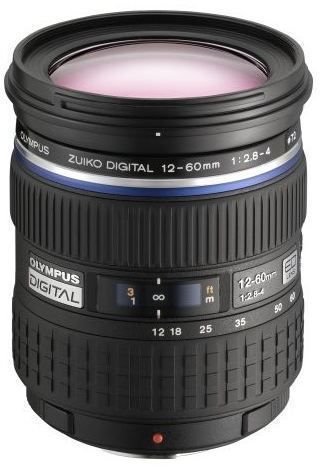 This $800 12-60mm zoom lens is a great example of the quality that is associated with Olympus lenses. The quick f/2.8-4 variable aperture means that you may not always need an external flash for indoor shots, It needs an adapter to mount it on Micro Four Thirds cameras, and may be a little on the heavy side, but its weather sealed, built to last, and produces an image quality that is almost unmatched. The 5x zoom range is very useful, while the fast, quiet focussing means that this could be one of the best zoom lenses you ever attach to your camera body.
Panasonic 7-14mm f/4.0 Micro Four Thirds Lens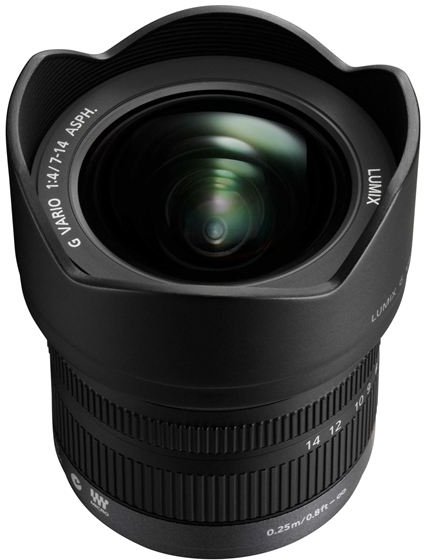 Micro Four Thirds lenses do not come much wider than this. This professional grade lens will cost you more than $1000, but it has a quality that is unmatched among 4:3 lenses. Landscape photographers will love this ultra wide angle zoom due to its minimal distortion and all round sharpness. It is a perfect size and weight for Micro Four Thirds cameras, and it will let you take pictures that you never thought possible with your other lenses.
Olympus 18-180mm f/3.5-6.3 Zuiko Lens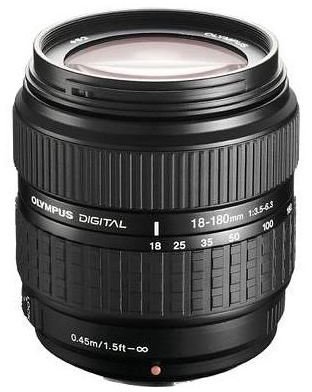 The 10x optical zoom range of this lens makes it the ideal walk around lens for all occasions. With the 18-180mm lens attached to your camera, you may find that your other lenses start to collect dust, because the versatility of this lens is hard to match. You can focus as close as 18inches, and as far away as you can see. Again it needs to be mounted on a Micro Four Thirds lens adapter, but it is compact, lightweight, and at only $400, it costs around half of what you would pay for the equivalent Nikon lens.
The best Micro Four Thirds lenses are the ones that will take your photography to the next level. Even if you know how to crop a picture, a good zoom lens may just save you time on your digital photo editor, and provide you with more opportunities to just go out and shoot. So, what are you waiting for?