Best Compact Digital Cameras for Summer 2009 - Buying Guide & Camera Reviews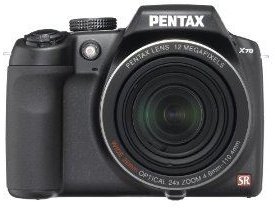 1. Pentax X70
Featuring 24x wide-angle optical zoom which is equivalent to 26-624mm, the Pentax X70 would be most useful for taking both close-up and distant shots. It boasts of a 12.0 MP CCD, 2.7" high resolution LCD screen, high-speed continuous shooting, movie capture in HD quality, fast face detection, and super macro mode. It also features triple shake reduction technology - mechanical shake reduction through CCD shift mechanism, digital shake reduction through high ISO and movie shake reduction for blur-free video capture. Price: $399.95.
2. Nikon CoolPix P90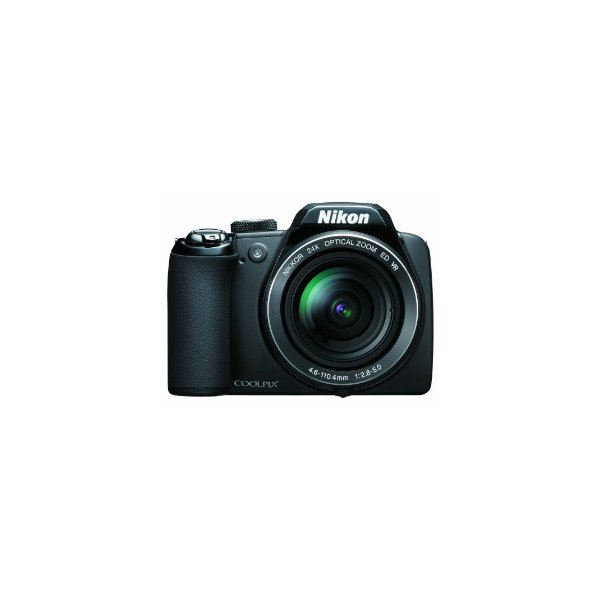 A 12.1 MP digital wonder from Nikon, the Coolpix P90 also boasts of 24x optical wide-angle zoom equivalent to 26-264mm, a 3" vari-angle high resolution LCD and electronic viewfinder, EXPEED image processor, 4-way VR image stabilization with motion detection and high ISO setting up to 6400. If you're an advanced digital camera user, the Nikon Coolpix P90 offers Program, Shutter Priority, Aperture Priority and Manual Exposure modes. For the sports photography enthusiasts, its continuous scene mode with 15fps to 45fps shooting capability at low 3MP resolution will definitely be useful. Price: $399.95.
3. Olympus SP-590 UZ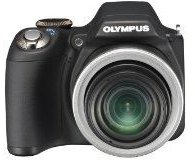 Joining the 26x wide-angle zoom lens equipped digital camera is the Olympus SP-590 UZ. This digital point-and-shoot features dual image stabilization with sensor-shift image stabilization that compensates for camera shake, advanced face detection tracking up to 16 faces, high-speed sequential shooting with a burst rate of up to 10fps, pre-capture technology that automatically archives ten frames (at 3MP settings) before capturing the perfect shot, and more nifty features. Price: $362.71.
4. Sony DSC-HX1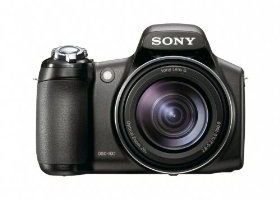 Sony's latest DSC-HX1 digital camera maybe a bit lacking in resolution with only 9.1MP but it has something up its sleeves which its competitors definitely don't have - Sweep Panorama mode. This mode allows you to capture expansive, breathtaking panoramic shots which are otherwise impossible for wide-angle lens to capture. The camera lets you take shots of a scenic spots, sweep it horizontally or vertically and then it will assemble the shots into a single frame giving you a great panoramic shot. Other features of the Sony DSC-HX1 include 3" LCD, 20x optical zoom, 10fps shooting mode, high-speed mechanical shutter, Intelligent Auto mode, Handheld Twilight mode, anti-motion blur, in-camera editing tools and more. Price: $499.99.
5. Canon PowerShot SX200 IS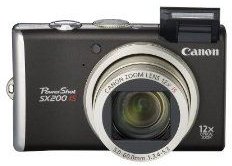 We got to give it to Canon for always bringing out a feature-rich digital camera no matter what the model is. The Canon PowerShot SX200 IS is one good example of power-packed digital shooter released by Canon recently. This digital camera boasts of 12.1MP resolution with 12x optical zoom and image stabilizer, Smart Auto Setting, 23 shooting modes, HD movie capture, blink detection, a 3" LCD with wide viewing angle, DIGIC 4 Image Processor, iSAPS technology otherwise known as scene-recognition, intelligent contrast correction, and red eye correction. Did we say those are just some of the features? Price: $334.95.
Honorable Mentions for Canon's PowerShot Series
A couple other Canon PowerShot digital camera's that merit a mention in this list of hot cameras for summer 2009 are the Canon PowerShot SD1100IS and the Canon PowerShot SD880IS (clicking on either link will send you to a detailed review of the camera).
6. Panasonic Lumix DMC-TS 1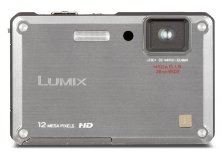 Panasonic strikes a gold in the DMC-TS1 for being the world's first waterproof, shockproof and dustproof digital camera, so you don't need to worry about the dangers summer brings to your camera. It has 12.1MP resolution with 28mm wide-angle LEICA DC Vario-Elmar lens, 4x optical zoom, a 2.7" LCD, AVCHD Lite HD video recording, new scene modes for still images, new panorama assist scene mode, increased scene modes, LED illumination, high-speed burst, macro zoom, and definitely more. Price: $376.60