High Quality HD Video Camera Reviews: A Look at Different Models and Types
Shopping Time
Shopping for electronics can be an incredibly alienating experience, because even if you know what your needs are, it can be hard to determine what brand, model, set of options, and other elements are going to adequately meet those needs when you are looking through the myriad of choices. HD video cameras can be one of the most complicated products to search for because the technology itself is somewhat complicated, the prices can come in a huge range, and most of the features are difficult to interpret until you are actually using the thing. Here is a guide to HD video camera reviews that will show you different options at different pricing levels, sizes, and even alternatives to the more traditional HD cameras.
Budget Cameras
For people that are new to HD technology, they may assume that because it indicates High Definition, its association with brand new models
of broadcasting and televisions, and its recent surge in popularity, that it will be very expensive and out of a small consumer price range. Nothing could be further from the truth. HD technology has made its way even to the lowest end of the consumer scale, making it affordable to just about everyone that wants to try to document their lives in crystal clear pictures. Here is a look at a few of the cheapest HD cameras that you can find, with HD camera reviews for models only running a few hundred bucks.
Small Size HD Cameras
HD cameras are not always the full size feature film cameras, but instead come in a whole range of sizes and types. This could be something like a standard camcorder. Even this may not be the most advantageous for people who want to take the camera with them easily and bring it out without a problem. To do this, you may want a smaller sized HD camera, and these have actually created a large market for themselves as people are picking up these pocket-sized options to film on the go. Here is a look at a few of the small options, each bringing something a little different to the table.
Mid-Range Cameras
Many home video producers, or independent filmmakers, are not going to want to settle for the lowest end of the HD spectrum. Even if they cannot afford a camera that costs in the tens of thousands of dollar range, if they do want to go up to the second level there are a lot of options that will meet many of their production needs without draining their bank account completely. Here is a HD camera guide for a few of the mid-range price cameras, giving a few options to choose from.
Alternative Video Cameras
Many of the HD video cameras that people are using today do not fit into the model set by early types of video cameras - even camcorders or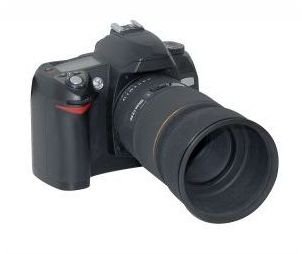 those modeled from film cameras. Instead, the devices are either modeled for a specific purpose or the HD video is built into a device not normally thought of for this. DSLR's are often being used for high end HD video. There are hidden cameras that support HD video, and even ones that you can take underwater. Here is a look at a few options that you may not have considered when checking HD camera review guides.
Finding the Right Camera
The HD video formats are still relatively new, and even now there lacks a lot of centralism as to how the formats work. Amateur and low-level producers are quickly learning the ins and outs of the formats, and software developments have made things much easier to work with for those outside of the professional world. However, it still can be difficult. The reality tends to be that the choices you have will be dictated by the money you are willing to spend, as well as the size and use you want from the camera. If you want to do filmmaking of any sort, then you will want to begin at the mid-range level. On the other hand, if you are simply trying to capture family events, then looking toward the less expensive and small size models are going to make more sense. What you will have to keep in mind is that you will need the media and post-production tools to deal with this footage, as it is immediately digitized and then must be placed onto a storage medium for viewing later. It will also be important to note that you may see your camera become obsolete within a few years, This is what happened with many of the digital video models that were ramping up before the home HD explosion.
References