A Micro Video Camera that's Right for You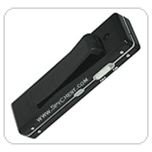 No matter how small video recording devices (camcorders, digital cameras and mobile telephones) get, they have a major disadvantage. When you put them to work, you draw the attention of those around you. While, they are useful when recording normal happenings, they will not be effective when it comes to recording video or sound for surveillance or evidence-gathering purposes.
For these purposes, the video camera needs to be small and most importantly should not draw attention. Size seems not to be a major issue though, but the shape of the video recording device is crucial. The device must be in a shape that must be mistaken for a harmless, every day object.
Such a small video recording device is called a micro video camera. A micro video could then be defined as a small video recording device that's not easily noticeable or if it is, does not give the impression of being one.
So, if you're in law enforcement or simply want to monitor the security or safety of your property and close ones, you would want to consider acquiring a micro video camera.
With that in mind, let's take a look at micro video camera types out there which may suit your requirements.
Micro Cam Stick
Micro Cam Stick is supposed to be the world's smallest micro video camera. It is small enough to `fit a chewing gun pack' and could be mistaken for a pen drive.
It measures just slightly over 2 inches in length and records video in the 3GP format at a resolution of 177 x 144. The resolution may be nothing to shout about but consider the size of the device and the flexibility of use.
What's impressive about this micro video camera is it comes with a 4GB built-in memory. You'll not easily run out of recording space because per minute of video takes up only about 500KB.
It is powered by a lithium-ion battery which would last you for 3 hours on a full charge.
At the time of writing, it costs USD 159.99 and further details are available at this site.
Micro SD Camcorder
Looking for a micro video camera as portable as the Micro Cam Stick but with better video resolution? You may want to consider the Micro SD Card Recorder. It records video at a resolution of 640 x 480 which means you can record up to 190 minutes of video on a fully-charged battery.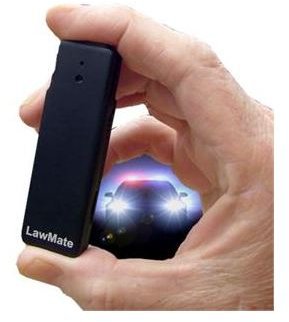 An attractive feature of this micro video recorder is the vibration alert mode to notify you that recording is in progress - you don't have to take your eyes off the subject to fiddle with the buttons on the camera.
At the time of writing, the Micro SD Card Camcorder is priced at USD 169 and comes with a free 4GB memory card. Check out this site for more details.
World's Smallest Wireless Micro Camera
If you're looking for something more sophisticated especially if you need remote monitoring, you can take a look at this wireless micro camera.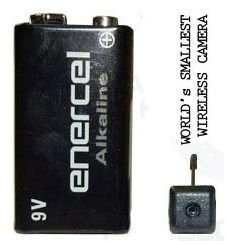 It is the half the size of a dime. All you have to do is attach a 9-volt battery to the camera unit. You're done when you attach the wireless receiver to a video recorder or television for remote monitoring. This micro video camera could easily be hidden in a plant, book or air vent.
At the time of writing, this wireless micro video camera retails for USD 199.99 and is available at this site.
If you need more micro video camera options, just do a Google search of micro video camera and discover latest micro video camera models not available at the time this article was written.
General article information based on writer's experience with micro video camera and micro video camera product information based on writer's exploration of the above websites.
Micro video camera images courtesy of promoters of the products as mentioned above.