Finding the Best Panoramic Camera: Top 5 Recommendations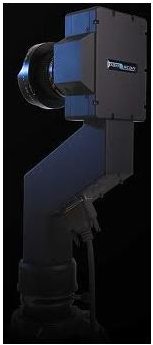 Panoramic cameras give you a wider view in a single shot that normal cameras. These cameras can either be digital or film cameras, and they do not need panorama special stitching software or techniques to produce wide angle photographs.
Panoscan MK-3 Camera
Panoscan's panoramic digital camera products are the foremost solution for capturing panoramic images digitally. They boast the fastest speed in capturing digital panoramic cameras without requiring stitching of images and without sacrificing detail and quality. Panoscan's panoramic digital camera can output images that can be processed in video and panoramic software like Flash Panoramas, Immervision and QuickTime VR. The images can also be exported as simple flat panoramic images. Its Mark III camera can shoot in low light conditions, is compatible with creative filters and has a built-in storage drive. Transferring data to a computer is easy with USB connectivity. Pricing is customized so you would need to contact a Panoscan representative to get a quotation.
Linhof Technorama 617s III Medium Format Panoramic Camera Kit with 90mm Lens and Finder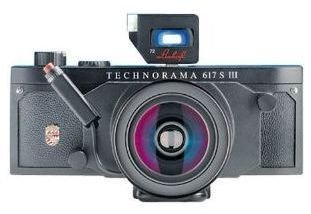 With a price tag of $10,999.99, you are assured that the image quality of panoramas you will get out of this is superb and rarely seen in other cameras. It has a 3:1 aspect ratio that provides a widescreen view of the world as it combines 3 6x6 images in a single shot. You can use it with 5 interchangeable Schneider lenses. It's a film camera that is compatible with rollfilm 120 and rollfilm 220. If you want to do things old school, yet capture more in a single shot, these heavy duty rugged panoramic cameras are your ideal companion.
Lomography Horizon Perfekt Panoramic 35mm Film Camera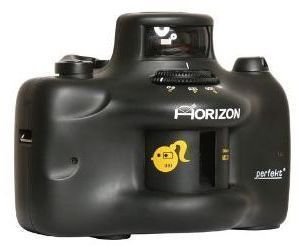 The glass lens of this film camera allows you to take panoramic images with intense color, contrast and sharpness. It can yield images with up to 120 degrees of vision, giving you enough to produce a wide view without experiencing noise thanks to it swing lens technology. This same technology secures the film as the lens move from side to side, providing a quiet and reliable shooting experience. Its variable aperture and shutter settings keep you in control of all of your shots. One of the best things about this film camera is that it does not require a battery to function. Its power is derived from its clockwork motor which is charged by simply cocking its shutter. You can buy it for $464.95.
Sony TX Series DSC-TX9/H 12.2MP Digital Still Camera with Exmor R CMOS Sensor and 3D Sweep Panorama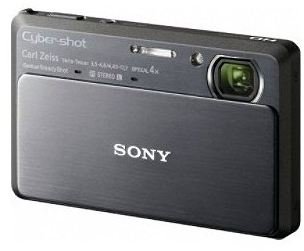 This digital camera does not just let you take widescreen shots with a 16:9 aspect ratio, it also records separately the right eye and left eyes images which makes it possible for you to view your image in 3D in a 3D-compatible device such as a 3D TV. Another interesting feature of this camera is its background defocus feature which emulates the capability of DSLR cameras to blur the background and keep the focus on your subject. This provides a more dramatic effect to your shots without requiring more bulky and expensive camera units. Since it is a digital camera, transferring data is a breeze. You can get this panoramic digital camera for $269.95.
Horizon 202 Panoramic Camera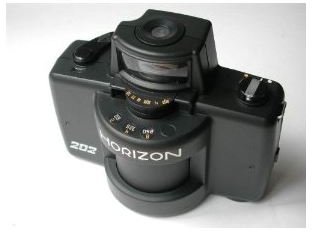 One of the more specialized panoramic cameras available, the Horizon 202 is geared toward professional use whether it is for landscape, architecture, tourism or fashion photography. It supports color and black and white 35mm perforated films. Its specifications that include built-in lens, horizontal and vertical lens fields and a viewer, may be geared toward professionals, but it is simple enough to use for amateurs to practice on. You can buy it for $252.41.
References and Image Credits
https://www.amazon.com/Linhof-Technorama-Medium-Format-Panoramic/dp/B0009RM2XC/ref=sr_1_2?ie=UTF8&s=electronics&qid=1298391649&sr=8-2
https://www.amazon.com/Lomography-Horizon-Perfekt-Panoramic-Camera/dp/B000CC5F8I/ref=sr_1_1?ie=UTF8&s=electronics&qid=1298391767&sr=8-1
https://www.amazon.com/Sony-DSC-TX9-12-2MP-Digital-Panorama/dp/B003VC6Z4E/ref=sr_1_9?ie=UTF8&qid=1298391511&sr=8-9
https://www.amazon.com/Horizon-202-Panoramic-Lomography-project/dp/B0030IPDHE/ref=sr_1_7?ie=UTF8&qid=1298391511&sr=8-7