About College Credits for Salary Advancements for Teachers with CEU's: Continuing Education Units and Advanced Degrees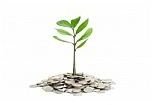 The Salary Advancement Strategy for Teachers: Higher Education
The strategy used to gain salary advancements for teachers is slightly different than common strategies used to obtain salary advancement in other professions, as teacher's advancement cannot necessarily be based on performance.
Although it is common to see an annual raise, as in most professions, the best salary advancement strategy for teachers to gain raises quickly is to earn more credits and/or a higher college degree. There are six levels of education for teachers to get salary advancements. The next six sections of this article will explain each level of education teachers can achieve.
Bachelor's Degree
The first level of education for teachers is to obtain a bachelor's degree in education, with emphasis in the area of education desired to specialize; such as early education, history, or even marketing. A bachelor's degree is the standard level of education necessary to be a teacher for almost every educational facility in the United States.
A student graduating from college with a bachelor's degree looking to be a teacher can expect to earn, on average, anywhere from $20,000 to $30,000 per year. Although this can be a great starting salary, many teachers continue their education by obtaining more college credits for a master's degree.
Bachelor's Degree +15 Credits
The next degree a teacher can earn for salary advancement is a master's degree; however, this degree usually takes around four years to complete, while teaching full-time and going to school part-time. Once half of the master's program is completed, 15 credits; the teacher will be rewarded the next salary advancement.
Once a bachelor's degree plus 15 credits is reached, the teacher can expect to earn a salary anywhere from $35,000 to $45,000 per year. This can be a very comfortable salary for many individuals; however, the teachers with a bachelor's degree plus 15 credits are only halfway done with their master's degree programs.
Master's Degree
After the long journey through graduate school, another salary advancement is rewarded to teachers with master's degrees. A teacher with a master's degree can earn between $55,000 to $65,000 per year.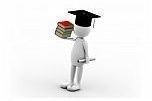 Master's Degree +15 Credits
Some teachers do continue their education after obtaining a master's degree with a goal of earning a doctorate's degree, while many others simply love learning and studying for college courses. Either way, teachers can earn salary advancements by earning more college credits. While doing so, teachers who obtain a master's degree plus 15 additional credits can expect to receive a salary advancement with salaries from $65,000 to $70,000 per year.
Master's Degree +30 Credits
If teachers are not looking to obtain a doctorate degree, they may still choose to earn more college credits. Depending on the school district, some school districts may offer these teachers an opportunity for a salary advancement with a master's degree plus 30 additional credits. This can usually increase a teacher's salary to $70,000 to $80,000 per year.
Doctorate Degree - Ph.D.
The final college degree which can be obtained is a doctorate degree, or a Ph.D or an Ed.D. Once a doctorate is earned, a salary advancement will usually be given; which can increase a teacher's salary to $85,000+ per year, depending on the position acquired with the degree.
If you are looking to be a teacher, hopefully you can use this article to help you understand the process of earning salary advancements as a teacher. If you want to earn salary advancements quicker, you may want to look into an accelerated college program.
References
Reference: Zuercher, Deborah A. Master's Degree in Bilingual Education +30 credits. Interview. (March 30th, 2011).
Resource for further reading: https://www.topeducationdegrees.com/starting-salaries-for-education-graduates
Images:
suphakit73 - https://www.freedigitalphotos.net/images/Money_g61-Tree_Growing_In_A_Pile_Of_Money_p29336.html
This post is part of the series: College Guides and Tips
The articles featured in this series explain a variety of college tips from choosing schools, to selecting class, to tips on how to study for college exams, to how to perform the best college pranks for memorable times.