Best Web Browsers – What is the Best Browser?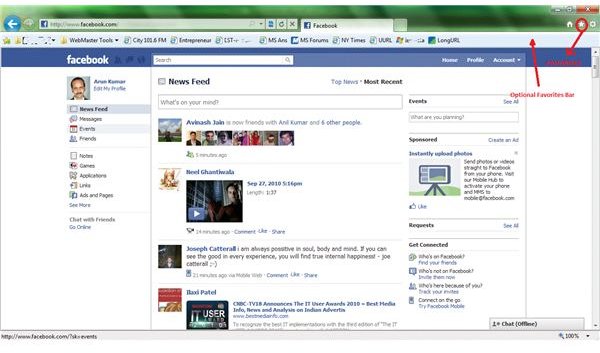 Best Web Browsers – Who all are in the Competition?
Before talking about best web browsers, let us check out what all browsers are being used currently, ie on the date of creating this article. We will then review these browsers to present you with the answer for – what is the best browser?
As of Sept 2010, the following are competing to stand among the best web browsers: Internet Explorer 9 beta, Google Chrome 6, Firefox 3.3, and Internet Explorer 8. There are some other browsers too but the percentage of people using those browsers is so less that we will not consider them in this review. The main competition, it seems, is between Microsoft Internet Explorer 9 and Google Chrome 6 as both of them recently launched fresh versions. The companies are now constantly improving on the security and browser UI without spoiling the fun.
The following paragraphs talk about different browsers in accordance to their ratings, based on my personal experience. I also checked out CNET and PCmag to see what others say about these browsers.
Internet Explorer 9
At the time of writing this article, the browser is still in its beta phase. However, it got two million downloads in two days of its release. This means there is something about the browser that attracted the users. People tired of Internet Explorer 8 were already using alternatives when Internet Explorer 9 changed the way users looked at one of the most controversial browser from Microsoft. IE8 was full of several features – accelerators, unwanted plug-ins, and more that made users wait for long before the browser presented them with the home page.
Internet Explorer moves out of the traditional user interface by removing the menu bar in version 9. It adds the address bar and tabs on the same bar to offer more space to the website. You will also find the small icons (not menu tabs) for Favorites, Tools, and Page menu on the same bar. This means that IE9 will be having a single bar for everything: Address bar; navigating Back or Forward (using buttons on the bar); Tabs that contain different websites; and the different menus. The concept of placing Favorites on the side seems to be borrowed from Google Chrome but if you look overall, the design of Internet Explorer 9 offers more canvas for viewing the website.
The browser starts instantly and is also fast on feature-rich websites. As it runs on hardware acceleration rather than software, you can find it fast even on sites such as Yahoo and eBay. In case of older computers where the hardware is not compatible, you might find it slow as it employs Software Rendering instead of GPU rendering.
"Despite the inevitable hatred that the browser will attract, it's a solid build, with interesting takes on existing feature-concepts, and some others–such as the reputation-based security–that hopefully competitors will take note of. It's worth downloading and checking out for the great strides Microsoft has made in speed alone; along with the snappy design and standards compliance, Microsoft may have finally gotten IE right" – As reviewed on CNET.
So far, IE9 seems to be the best browser with its features. However, considering the tough competition between Microsoft and Google, Chrome 7 (still on table) may hit back at IE9 if it succeeds in releasing a 60x faster browser. Get more details about Chrome 7.
Please turn to the next page to check out what is the best browser. It talks about the close competitors – Google Chrome, and Firefox – that stand in the competition for best web browsers.
Google Chrome, Version 6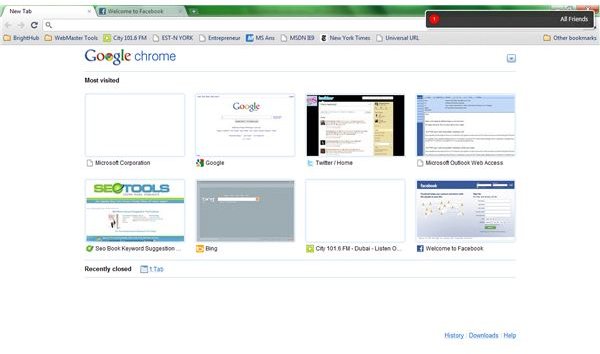 While talking about what is the best browser, Google Chrome would have been the first in the list of best web browsers if Internet Explorer 9 beta was not released to offer a glimpse of how IE is going to beat Chrome.
The primary reason why I put Google Chrome at second position is that it does not use complete hardware acceleration. This means it still uses software rendering in some cases, using up much of your computer resources. Other than this, I have no complaints with Google Chrome, version 6, which uses four bars: tabs, address bar, bookmarks bar, and status bar. Another reason why Google Chrome stands at second place is that it does not give much authorization to users when it comes to configuring the browser when compared to IE9. Finally, if you click on the close button by accident, it will not ask if you wish to close entire window or just a tab. The window simply closes without any warning that you have multiple tabs open. You can recover these tabs, however, by opening the browser again and navigating to new tab page.
Security is also one of the factors, which makes Google Chrome usable for sites that need your confidential data. Version 6 also offers you the facility to auto-delete the browsing history, passwords, etc. when you close the browser (via Tools menu -> Options).
Mozilla Firefox, Version 3.6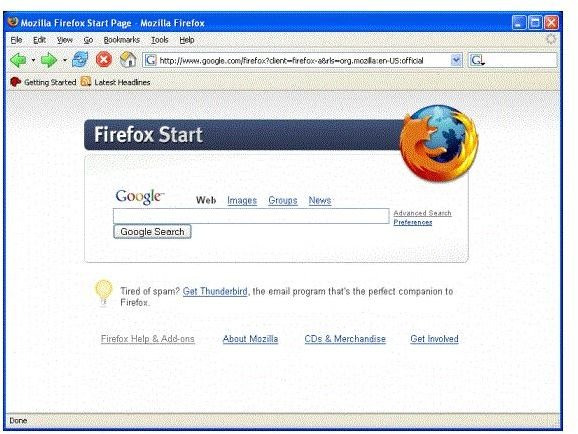 Firefox, version 3.6, got 20 per cent faster than version 3.5 as Mozilla stripped down some of its built-in add-ons. Though a very stable browser, I place Firefox at third place owing to the user interface. The UI of Firefox is somewhat messy when compared to IE9 and Google Chrome. Plenty of add-ons are available for Firefox. This tempts users to install different add-ons that often create conflict and makes Firefox unstable.
Firefox, version 3.6, in has made some progress in terms of security too. The amount of customization is more compared to Google Chrome. This means you can customize Firefox to your needs. Once rated first, the browser drops to third place as it is still reliant on software rendering and because of its UI.
"Its killer selection of add-ons remains strong, with built-in support for the next generation of themes, called Personas, plus the latest update makes version 3.6 about 20 percent faster than version 3.5. However, competition is strong and it can no longer be said that Firefox is the fastest browser available" As reviewed on CNET
.
Internet Explorer 8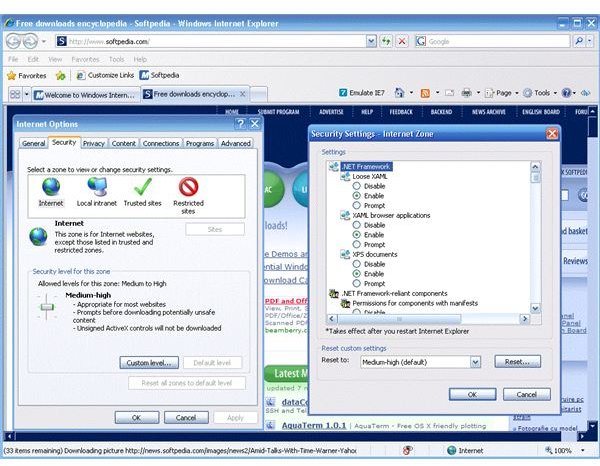 Internet Explorer 8 needs no introduction. It is one of the most controversial products from Microsoft. Though IE8 focused on security and add-ons, the built in components prove to be very hard on computer resources. The browser caused many people to shift either to Firefox or to Chrome. Microsoft (MSFT, the company code) shares were also affected by the performance of the browser. Still, it runs on approx. 64 percent of Windows based computers.
The browser takes much time to start and is much slow. It also creates many problems on Windows 7, especially the 64 bit version. I guess this was the reason why Microsoft came up with the Hardware acceleration idea for IE9, which at the moment is the fastest browser.
The main reason why the IE8 freezes and creates problems is due to the fact that almost every program that a user installs on his/her computer, adds another add-on or component to the browser. Lack of knowledge about managing these add-ons and components add to the problem of slow browsing. Please read my article on How to Speed up Internet Explorer 8 for tips on improving the speed of this browser.
Please note that this article on best web browsers covered only the top competitors. If you feel I am wrong or wish to add your own view on what is the best browser, feel free to use the comments section.