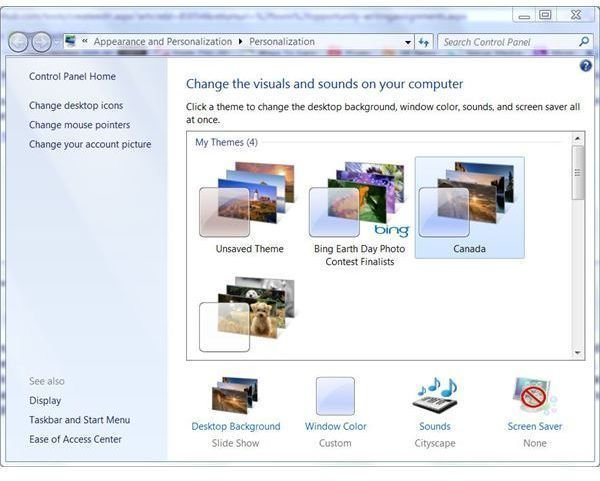 Windows 7 Desktop Tweaks
There are so many ways to customize your Windows 7 desktop. You can use one of the many Windows 7 themes to tweak Windows 7 elements, including screensavers, sounds and wallpaper. You can find the themes already installed in the Personalization window, which you can access by right-clicking a blank area of the desktop and selecting Personalize. There are other themes available for download on the Microsoft website, as well. If you are not happy with the themes provided, you can make your own custom Windows 7 theme by selecting various elements from different themes. You can also enable something called Windows 7 GodMode that allows you to tweak Windows 7 by finding hidden themes and other cool stuff.
You can tweak Windows 7 wallpapers and screensavers, as well. How you do so depends on what edition of Windows 7 you have installed. If you are not sure, you can find out by clicking Start, right-clicking Computer and selecting Properties. Under View Basic Information About Your Computer, you will see the edition. If you have Windows 7 Starter Edition, you will need to download an app in order to change your background. In other Windows 7 editions, you can create a background slide show from pictures in a folder on your computer, use a web page as your wallpaper and more.
There are many other Windows 7 desktop tweaks. For example, you can change some settings in order to create classic Windows desktop for Windows 7, if you prefer a more traditional appearance, by doing away with the translucent "Aero" appearance of your windows and applying classic, gray-bordered windows. This will change the appearance of your taskbar, as well. Even if you like the functionality of jump lists, you can take it one step further and add the Quick Launch toolbar to your Windows 7 taskbar. While you are in the process of tweaking your desktop to make it appear more like classic Windows, you can also change the Start menu settings to apply a classic Start menu in Windows 7.
One final way that you can customize your desktop in Windows 7 is with your desktop gadgets. You can add more by right-clicking a blank area of the desktop and selecting Gadgets. If you see one that you like, simply right-click it and select Add. Find other gadgets by clicking the Get More Gadgets Online link in the Gadgets window, or turn off your gadgets altogether. If you cannot find them, you may need to restore your gadgets.
Windows 7 Security Tweaks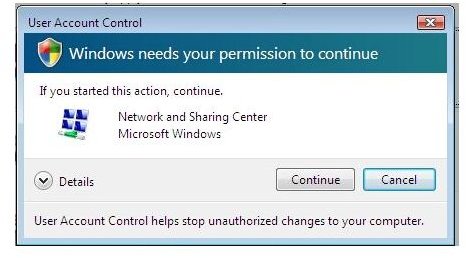 Some of the best Windows 7 security tweaks include fine-tuning your UAC. If you are unfamiliar with this term, UAC stands for User Account Control. This new security feature was presented with Windows Vista. While it provides a measure of security, some users see it as a nuisance.
While you might not think about desktop gadgets when you are considering security features, there are several free privacy and security gadgets for Windows 7 that you can download. Use them to alert you to potential malware, monitor your CPU usage, determine potential performance issues and more.
Tweak Windows 7 Performance
If you are looking for ways to get better speed and increase performance, there are several Windows 7 tweaks you can utilize. One way is to eliminate some of the display elements that take up resources and can cause your system to lag.
However, if you love the Aero look and other visual effects of Windows 7, but you still want to speed up your computer, you have some other options. For instance, you can tweak the registry to improve your system performance. To get to the Registry Editor window quickly in Windows 7, simply click start, type regedit into the Search box and press Enter. You may encounter the aforementioned UAC window, but other than that the Registry Editor opens right up.
Other top tips to speed up Windows 7 include getting rid of services and programs you do not need and using a "no sound" scheme. You can also tweak how Windows indexes your files for faster searches by adjusting your advanced search settings in Windows 7.
Other Windows 7 Tweaks

There are numerous other ways that you can tweak Windows 7. If you want to turn on your computer without worrying about the need to sign in, for example, you can set up Windows 7 to log you on automatically. To do so, you need to tweak your User Account Settings. If you have no trouble starting up your computer, but would like to alleviate the bother of remembering to shut it down every night, you can schedule an automatic shutdown. This tweak involves using the Windows Task Scheduler.
Does the fact that your computer goes to sleep when you walk away for a bit annoy you? Fortunately, you can modify the settings and keep Windows 7 from going to sleep. You have the option to customize Windows 7 Explorer settings, which enables you to change features such as click behavior and view.
Whatever type of Windows 7 hacks you decide to use, always take care to back up any important files that might be affected by the changes. The adage bears true that it is better to be safe than to be sorry!