Office 2010 Newsgroups - Online Support and Community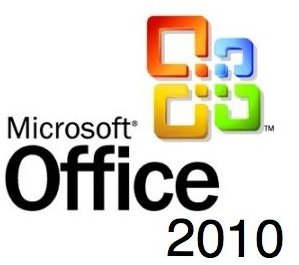 Microsoft Office 2010 Help
With the final release of a new version of Microsoft Office just a few weeks away, there are already many online resources offering help and discussion of various elements of the updated suite. There are Office 2010 newsgroups, discussion forums and even support articles already present on the Microsoft websites.
This article looks at some of the best online groups for discussion of Office 2010, from Usenet newsgroups available via Google or a newsreader (for instance you might want to use Windows Live, as in Office 2010 newsgroups are not supported) to specialist web-based discussion forums dedicated to providing support for users of Microsoft Office 2010.
Usenet/Google Groups
The easiest way to access Usenet newsgroups if you don't have a newsreader such as Windows Live is via Google Groups.
(You can find out how to setup and use Windows Live Mail in Windows 7 this article.)
Simply go to groups.google.com and search for "microsoft.public.office" - this will reveal a selection of around 25 newsgroups dedicated to Microsoft Office, including the new 2010 version.
Over recent years newsgroups have become less popular than they were around 10 years ago – you might well find that discussion and information found via dedicated groups on Usenet is much less relevant than content found either at Microsoft or on a specialist forum.
Support at Microsoft
A visit to support.microsoft.com will provide access to thousands of technical support articles provided by the makers of Windows and Microsoft Office.
Searching for "office 2010" will return over 500 results –support articles for issues uncovered on the software to date are found among these, which have been tried and tested before being signed off as suitable fixes with few if any problems.
Meanwhile, Microsoft Technet (technet.microsoft.com) offers a considerable amount of support and instructional information for all products, including Microsoft Office 2010. Again, a search for "office 2010" will return countless articles – entering an error message or better search terms will narrow these down.
Specialist Forums
As well as finding your way around Microsoft support and Office 2010 newsgroups for information and support about the popular productivity suite, you should consider specialist forums found around the web.
Some of these are pretty well-known - others less-so. This is a list of some the best places to find help Microsoft Office help online:
Experts Exchange: A great resource that has a premium and free option - simply scroll down to find the free answers which are usually as good as the premium ones.
PC Advisor (UK): The UK magazine PC Advisor has a great website, full of passionate, expert users providing fantastic support to newbies and veterans alike.
PC Help Forum: A massive support community, PC Help Forum is one of the finest support resources online.
Also, the library of Microsoft Office 2010 user guides and tutorials at Bright Hub is rapidly growing. Here, you'll find information about new features in Office 2010 as well as tips on how to get the most out of the more traditional capabilities of the software suite.
Remember when visiting any of these online resources for support, do a search for your error before posing a question - there is every chance that someone else has had the same problem already!