PowerPoint Slideshow Tutorials, Tips and Tricks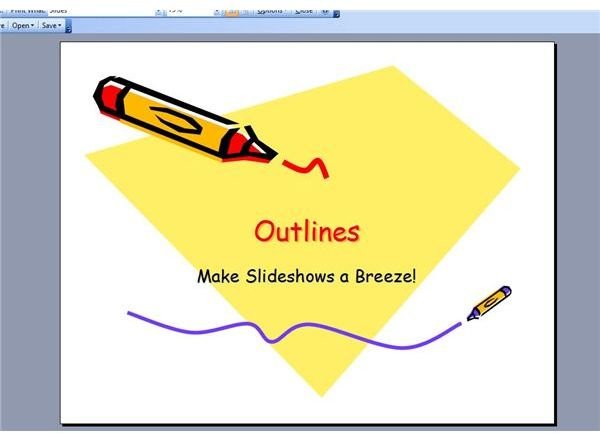 Getting Started
Sometimes you just need some help getting started. An outline can help you put your thoughts to paper before you piece a PowerPoint slideshow together. You may not be aware that you can use the versatile Outline View feature in Microsoft Word to quickly make a streamlined PowerPoint presentation. The tips provided in Turn an MS Word Outline into a PowerPoint Presentation will show you how.
If a standard title and bullet point slideshow just is not what you need, you can create other types of PowerPoint presentations. For example, check out Creating a Debate PowerPoint Presentation for tips on how to present a debate, slideshow style. Maybe you just need a basic presentation, and you need it now. You can recycle past PowerPoint slides after reading How to Use the PowerPoint Slide Finder.
For some sound advice on what should (or should not) go into your PowerPoint presentation, check out the Bright Hub series, Get Creative with PowerPoint. Even the most practiced of presenters is likely to learn some new tips and tricks there.
Jazz It Up
Once you have created your basic PowerPoint presentation, you will find lots of helpful tips and tricks so you can make the slideshow special. Adding animations to the presentation is a great way to catch and keep your viewers' attention. Several Bright Hub tutorials show you how to create animations that are both professional and entertaining. Check out Microsoft PowerPoint 2007 Animations, How to Add an Animated Transition and Use PowerPoint Animations to Customize Your Presentation for lots of tips to get you started.
What would graphics and animation be without sound? There are several options when it comes to adding music, sound effects and more to your PowerPoint presentation. Read the series How to Add Audio to PowerPoint for some basic tricks to keep up your sleeve. Then, check out some more advanced tips in the Bright Hub tutorial How to Add Sound to Slide Transitions in PowerPoint. Once you are a PowerPoint audio authority, read Boost Your Microsoft PowerPoint Options with Free Sound Effect Downloads for tips on finding sources for sound.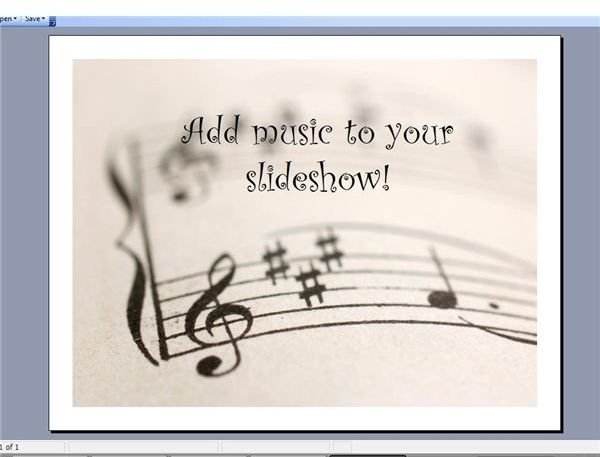 Want Even More?
Bright Hub is a gold mine when it comes to PowerPoint tips and tricks. To find even more helpful tutorials and guides, go to the Bright Hub Library of Microsoft PowerPoint Tutorials, Tips, and Help Guides. You will be a slideshow pro in no time.