Charts and Graphs Examples, Tutorials, and Samples for Microsoft Excel 2007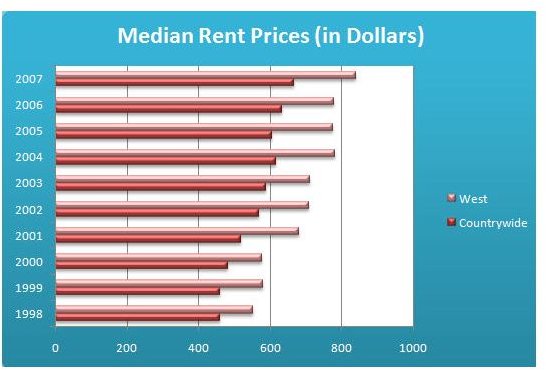 Microsoft Excel Charts and Graphs
Microsoft Excel's chart and graph capabilities are quite versatile. With just a few clicks, you can easily create a basic chart from a selection of data and with a little more knowledge, you can apply a wide variety of formats and styles that can really make your chart stand out. The finished graphic can then be used in research papers, as an exhibit on web pages, or even inserted into a PowerPoint presentation.
Bar and Column Charts
Two of the most common chart types in Excel 2007 are bar and column charts. For a complete tutorial on how to construct these objects, take a look at the Bright Hub guide Creating Bar and Column Charts in Excel 2007. Not only can these graphical representations be used to detail historical data, they can also forecast future possibilities with the aid of Excel's trendline feature.
Trying to figure out how to include a bar chart and a line graph on the same object? Actually, you can include any number of chart types on the same graph. This technique is illustrated in the tutorial Combining Chart Types in Microsoft Excel 2007. When using this method, it's often helpful to view a larger version of the chart on its own worksheet. In Moving Charts in Excel 2007, the entire process of moving a chart to an existing or new spreadsheet is described.
The options for bar and column charts can also be modified in order to create a number of specialty charts in Excel. One example of this is shown in the Bright Hub tutorial Creating a Thermometer Chart in Excel 2007. This specialty chart lets you track goals for donation drives and other purposes, showing what percentage of a particular goal has already been met. Since Excel has the capability to automatically update a chart as new information is added, this type of chart can provide real-time data with just a single glance.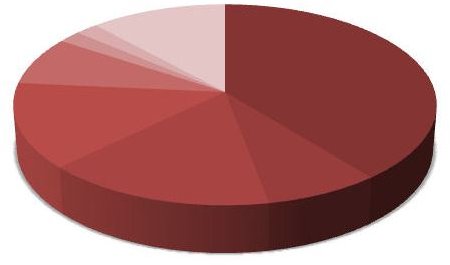 Pie Charts
The pie chart is another popular option that can be used to give a clear pictorial view of data in Excel. If you're new to Excel or just trying to figure out the new layout in the 2007 version of the software, take a look at this tutorial on how to create a basic pie chart. Also, if you find that you are having trouble giving a clear picture of your data using a pie chart because some of the categories are much smaller than others, you may want to view the tips and tricks offered in Handling Small Data Percentages in a Microsoft Excel Pie Chart.
Histograms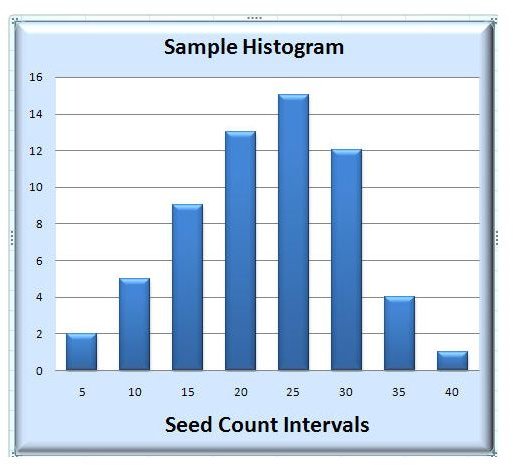 While histograms have been used for a long time, they've recently experienced a surge in popularity. Although it's not a labeled chart option, these objects can be constructed fairly easily in Microsoft Excel 2007. When coupled with the frequency function, these charts can provide an excellent way to analyze large groups of data. For step by step instructions on developing this type of chart, see the tutorial Construct a Histogram in Microsoft Excel 2007.
Scatter Plots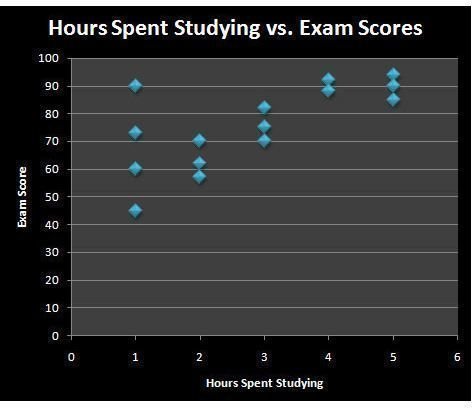 Another high-powered feature that has been built into Excel is the ability to create scatter plots. This type of chart makes it easy to spot possible correlations between two different variables in a data collection.
Want to view some sample charts? In the Bright Hub Windows Channel Media Gallery, you can download Excel 2007 files that contain examples used in many of the chart tutorials described here. You're welcome to download, modify, and use any of these files for your own projects and research.
Other Types of Excel Charts
Also, check out this collection of project management Excel tutorials to find out more about creating graphs such as Pareto charts, Gantt charts, and fishbone diagrams.