Trouble in Windows: 50 Problems & How to Solve Them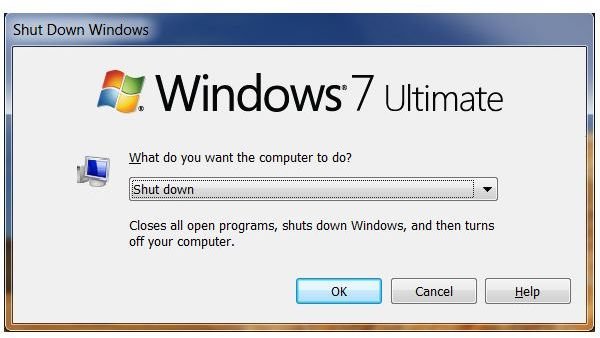 Booting Troubles
Booting is the process when your operating system (in this case Windows) is loaded into your computer's memory. When you start your PC, the process goes through the BIOS procedures and initiates the first boot device. This device should normally be the hard drive upon which your operating system is installed. If Windows isn't booting up, the first step is to check and see in the BIOS menu that the system is set to boot from the right source. Another problem can occur when dual-booting operating systems like Windows XP, Vista and 7, or Windows and Linux. Here are other common problems that can happen during the booting problem and methods to solve them.
Slow Start and Shutdown
If your operating system takes forever to load, it can happen when you have too many programs or processes that are activated with the system start-up. Another problem can be if you use an antivirus program that slows down your system by scanning on start-up. Automatic updates also can be an issue because they check for updates at start-up. Problems can occur at shutdown that also make this process long. Here are the answers to most common startup and shutdown problems.
Driver Troubles
Drivers are what makes possible for your operating system to communicate with your hardware. Installing the right driver for the right hardware is of great importance. Also, updating your drivers is essential for system stability and speed. Here are solutions on where to find drivers for your system and how to update your old ones.
Slow Windows and Application Performance
Slow performance is another problem that is common to almost every Windows system. This happens after prolonged use of the PC without defragmentation of the hard drive, installing and uninstalling all sorts of applications, and poor maintenance of the system. Learn how you can speed up your system and applications using some of the tools built right into Windows.
Registry Tweaks to Speed up Windows 7
Security Issues with Windows
Computer security is very important. People often don't realize how vulnerable their system can be if it's not properly protected. There are two layers of protection - your firewall for network protection and your antivirus program. Keeping them on and up to date is a must, and there are some very good free programs available. Read more about Windows security and antivirus protection from these articles below.
Final Toughts
The most important part of dealing with Windows problems is to keep your system up to date. That means updating your Windows, drivers, antivirus software and other applications in order to insure high performance and a proper level of security. Feel free to ask any question related to a Windows problem using the comment section below.
References
All images are screenshots made by the Author.
All information from author's experience.