If You Didn't Send This Fake Outlook Email, Who Sent It?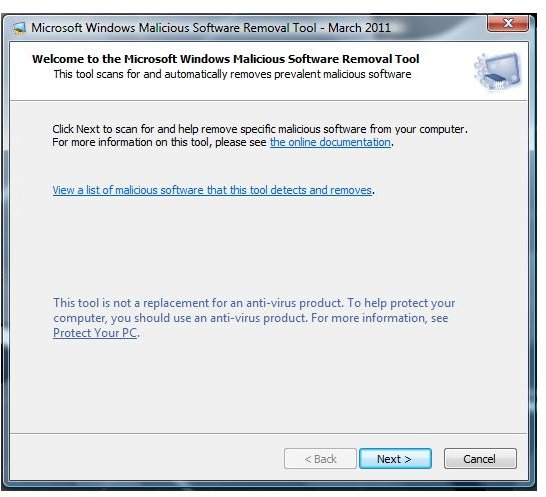 Spam Messages in the Sent Box?
Have you noticed spam messages in the Outlook sent box? Did you receive an alert from your friends, family or colleague that you sent them spam e-mails? Have you lost the trust of your customers for sending them spam messages? If your answer to any of these questions is yes, then you have to immediately fix the problem on your computer! Below are some of the things you should know and do in order to stop fake Outlook emails being sent from your PC or using your email address.
Why Does Outlook Send Out Fake Emails?
There are incident reports that Outlook and other email programs are sending spam messages to people from their address book. People often ask in discussion forums on who sent the fake Outlook email using their personal or work email address. Outlook and email clients will send out spam because of the following scenario:
Compromised or hacked E-mail Account
When a computer is infected with virus, computer worms, trojans or has become part of a botnet, it will perform a denial of service attack to target network or computers or it will send out spam messages, without the knowledge of the user. The email address can be spoofed or it can also use the email address found on the user's PC. Note that some trojans can create Gmail or other email accounts that can be used in sending spam messages or distribute malware using the infected computer.
An email account that has been hacked, hijacked or compromised will also send out spam to contact list, if another person or remote computer succeeded in using other people's email login and password. This scenario often occurs to email accounts provided by Hotmail, Gmail or Yahoo.
What to Do if Fake Outlook Email is Sent
When Outlook is sending spam messages from your email account, you should immediately update the virus and malware definitions of the antivirus and anti-malware program. Scan the computer for malware and virus infection and then remove any infection it finds. If the antivirus program found no infection, you should try using online virus scan or by using on-demand scanner such as Microsoft Windows Malicious Software Removal Tool (MRT), Malwarebytes, EmsiSoft or SUPERAntiSpyware.
If your chosen malware scanner found an infection on your computer but removal has failed, try to boot the computer to safe mode. Booting to safe mode will prevent the virus or malware in running during a computer a scan.
For end-users that are using Outlook and free web-based email accounts, you should immediately change the password and security questions of your email address. Gmail users should also end the sessions of their Gmail activity to stop other people in using your account. Read more about Last Activity in Gmail.
If you cannot login anymore to your web-based or POP3 email account, you should report to the email provider. The email provider will take action by providing temporary password or help you to recover your password that has been compromised or hacked.
Preventing Outlook from Sending Spam Messages
A computer should be protected by an antivirus utility to prevent virus or malware infection. Such an infection might have the ability to send spam or perform DDoS attacks. Luckily some antivirus programs provide incoming and outgoing email scanner tools that help in preventing email viruses being sent from your computer. Most email scanner in antivirus software supports Outlook, Windows Mail, Thunderbird and Outlook Express so you don't have to manually configure which email program to protect or monitor by antivirus program.
Note that the anti-spam module in an antivirus program is different from an e-mail scanner. An anti-spam component will only filter good and bad emails while an email scanner for virus or malware will prevent Outlook or other email program to send infected emails.
Advanced firewall programs can help to prevent Outlook in sending spam messages, as well. A rule-based firewall can be setup to determine which protocol, port number and outgoing mail server should be allowed by the firewall when using Outlook or other email program. This will prevent infected emails or spam messages to be sent, if the trojan or worm has configured another.
It's a rule of thumb to only use computers that has up-to-date applications and operating systems to prevent infection caused by known exploits.
References
Image screenshot taken by the author, courtesy of Microsoft.
Information based on author's experience and research.