Is AOL Software Spyware? Does AOL Software Spy on Users?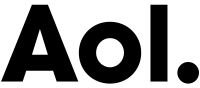 Is AOL Software Spyware?
AOL, formerly known America Online is an Internet service provider in many countries. The company does not only provide Internet connection service but also computer software such as AOL Instant Messenger, toolbar, browser, and other tools. AOL is also offering Internet security software in partnership with McAfee.
Some users who purchased a new computer will immediately re-format the operating system to a fresh install of Windows. Others simply download uninstaller programs to get rid of AOL products that they don't need or do not plan to use. This led us to answer a common question, "Is AOL software spyware?" Keep reading for more information.
Is AOL Crapware?
If you frequent Internet discussion forums like software or help forums, you will often find comments such as "AOL is crapware" and the usual recommendation by other forum users is to uninstall or remove it. The reason is that some brand new computers include free or trial software from different vendors, including AOL.
I remember seeing America Online (AOL) software on my new Windows 98 machine when I was in Macau. There is only one Internet service provider in Macau and yet my new PC had AOL software that was supposed to allow me to try AOL Internet service for a few months. The problem is that the AOL Internet service is not available in Macau. That is an example on why many people find AOL software crap software. Crapware means pre-installed software on a brand new computer from OEM vendors that are not needed or unnecessary. It only adds start-up items or desktop shortcuts in Windows, and often takes up hard drive space. If there are plenty of unnecessary programs in a computer, there will be plenty of start-up items that can degrade the boot time of Windows.
AOL is not considered a spyware program but is known to end-users as crapware. There is no antivirus program that detects crapware because the program does not spy on users and not installed without anyone's consent.
There are uninstallers of free or trial programs that came bundled in a new or old PC:
PC Decrapifier - Free for personal use that will remove unwanted or crap software from AOL, Dell, Earthlink, Google and many others.
AppRemover and Revo Uninstaller - Both programs are not designed to remove specific software but security software and programs that are installed on Windows, respectively.
Is AOL Software Badware?
The StopBadware.org website often check reported software for bad behavior. StopBadware says, "We find that AOL 9.0 VR is not badware, although it does engage in a behavior that users should be aware of."
So it seems that AOL is disclosing what their software will do or install which means it is not considered badware or spyware. The real culprits are the OEM vendors who may have installed AOL software in a new computer due to their partnership.
As we already know, many software vendors are bundling their setup file with third-party programs. It is because they earn money whenever the "free or trial add-on" in a PC or software is installed. Until today, many software installs bundle another program (called piggybacking) and this is why users need to be aware what is included in any installer. In the Calendar of Updates website, there's a list of software that bundles with another software. The list is regularly updated whenever there's a new report from the community. The bad thing about software bundling is most of them will trick users by making it appear that the add-on is required or part of the program that the user intended to install. Often, the installation of the add-on is pre-checked and the file size of the downloaded software that a user intends to install will increase due to additional but unnecessary software. Also, some software vendors will customize the name of the add-on to mislead users. AOL Instant Messenger (AIM) is one of the programs that was reported to include unneeded software like the AOL toolbar.
Some antivirus vendors will detect toolbars as potentially unwanted programs (PUPs), adware or controlled applications. Depending on the behavior of the add-on (toolbar, browser helper object and extensions) and how the end-user wants the antivirus program to detect unwanted programs. Sophos antivirus is one of the antivirus vendors that will detect many toolbars as controlled applications. If the antivirus program is configured to block, restrict or allow any controlled applications, a computer will be safe from such applications. System administrators can take advantage of this function in Sophos especially if the computers at work should not have any potentially unwanted program, adware, or any unnecessary programs included in a software installers.
Image credit: AOL logo - https://commons.wikimedia.org/wiki/File:AOL_logo.svg