Useful and Free Network Security Scanning Software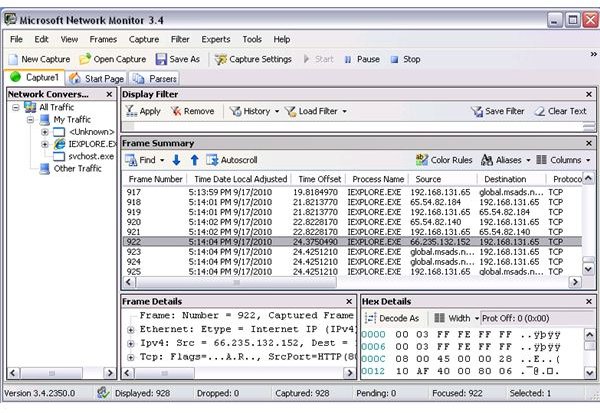 Scan and Analyze Networks' Security
System and network administrators have the following goals and tasks – to ensure the system and network has no problems, prevent or detect intrusion attacks, filtering contents and data, detect any misuse around the network and monitor network usage. Free network security scanning tools are the preferred application by home, SMBs and non-profit organizations. Below are the best free network security scanning software to consider.
Top Rated Free Network Security Scanning Software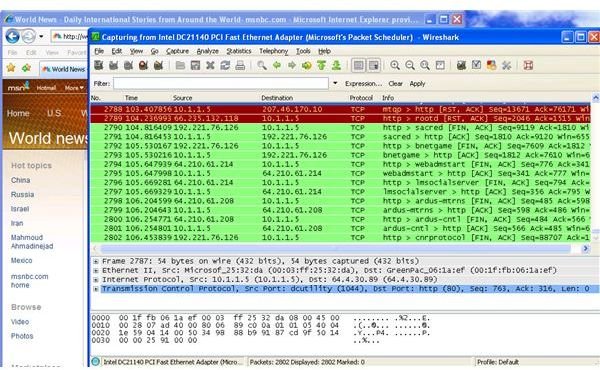 The network security scanning tools in this article are notable and popular but the first three tools in this section are not only popular, but easy to install, frequently updated and user-friendly applications.
Wireshark - formerly known as Ethereal , this program uses WinPcap or Pcap to capture packets. The installer includes the latest version of WinPcap. You can sort and filter captured data and can put the network interface into promisc mode. The UI of Wireshark is displayed as three-pane packet browser. A new support forum was launched to help Wireshark users discuss the program. Visit the forum at https://ask.wireshark.org/
Nmap - Ever wonder if the host system is online or down? Nmap will check them for you. It will also discover hosts and services on the network. Network Mapper or Nmap is easy to use - simply enter the target host to analyze the host's details, trace route, open and closed ports and display tropology.
Microsoft Network Monitor - Netmon allows real-time capturing of network data, sniffing of promiscuous traffic and many other features .NET Framework is required before you can install the program in Windows.
Useful Free Network Security Scanning Tools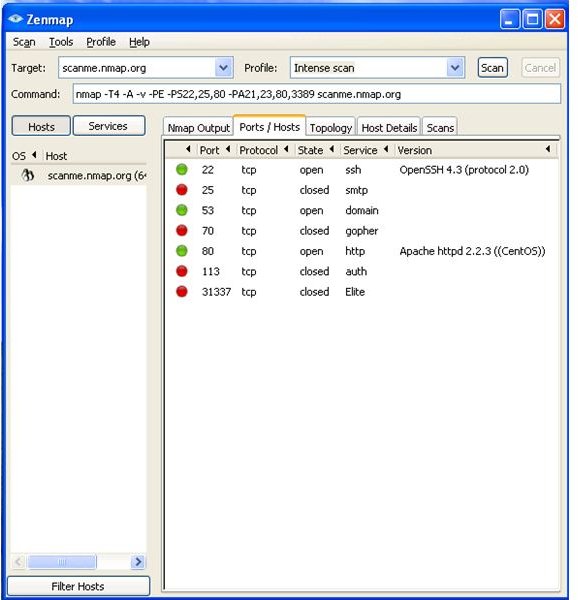 I would love to recommend the following useful network security scanning tools, but due to some issues I suggest you consider them only if the above programs are not to your liking:
Capsa Free edition - The free edition of the popular Capsa network analyzer should be great to use but it's been 24 hours since I requested a free license to start using the program and there's no e-mail from them. The download is free after entering your name, location and e-mail address to hopefully receive the free license.
Nessus - This is a comprehensive network vulnerability and security scanning tool but I find it slow to scan with plugins activated. It also failed to detect some open ports in my the test system.
Commercial Network Security Scanning Tools
If your organization prefers using a commercial version of network security scanning software instead of hiring a network expert, take a look at eEye Digital Security Retina and GFI LanGuard. Both tools provide what most network and system administrators will need to take care and monitor a network.
Image credit: Screenshot taken by the author.