Fixing Slow Computer When Malwarebytes Anti-Malware (MBAM) Is Installed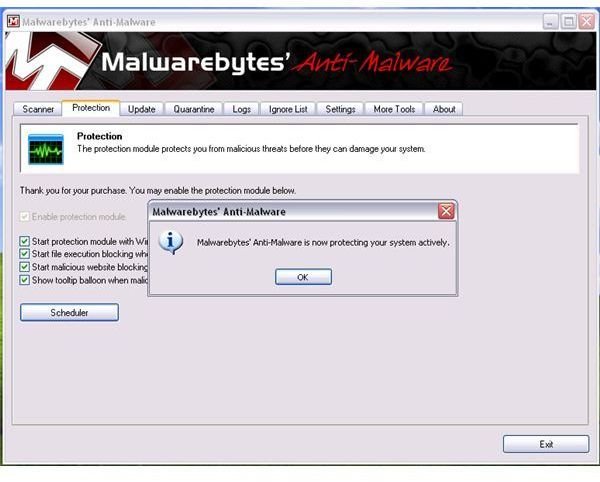 Slow PC and Malwarebytes Anti-Malware
Some customers of Malwarebytes Anti-Malware (MBAM) with real-time protection enabled have reported slow performance in Windows. The culprit is mbamservice.exe of Malwarebytes. Dealing with this problem requires troubleshooting and if possible, computer information and running application with the MBAM real-time protection module.
Mbamservice.exe Processes and High CPU Usage
If you noticed high CPU usage of mbamservice.exe while working in Windows or any application such as Firefox, Internet Explorer, or QuickBooks, you need to troubleshoot by closing the running applications and observe the memory usage by the mbamservice.exe process using the Task Manager or Process Explorer.
Example: You are using a Firefox browser and the real-time protection of Malwarebytes is enabled. The mbamservice.exe is using up 30 to 50 percent of CPU resources. Try closing Firefox and observe the processes by MBAM. If mbamservice.exe memory usage or the CPU performance has improved, you need to reproduce the issue to confirm.
Restart the computer with MBAM real-time protection module still enabled. Try again to use Firefox browser and watch how mbamservice.exe performs. If you able to reproduced the incident, you need to change how you use Firefox browser:
Disable sharing of Firefox profile to other computers in the network.
If you are using many opened tabs in Firefox, try tweaking preferences using about: config.
If you've tried troubleshooting the applications that you are using with the MBAM protection module enabled but nothing you do prevents mbamservice.exe to not to cause high CPU usage, make sure that you are using the current version of the program before you report to the vendor at their forums or via a support ticket.
Malwarebytes' Website Blocking Feature Causes Slow PC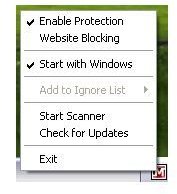 At the time of this writing, the current version of Malwarebytes' Anti-Malware is v1.46. This version includes a fix to improve the performance of the Website Blocking feature of MBAM in Windows Vista and 7 computers. If v1.46 is already installed but Malwarebytes slows computer, try to disable website blocking feature of MBAM. Restart the computer and see if the problem continues.
If the slow performance continues to occur after disabling the website blocking feature, remove Malwarebytes and install again.
Slow Start-up of Malwarebytes in Windows
Antivirus programs or other security tools that are running in real-time protection can slow a computer when the installed Malwarebytes is running in the protection module. You need to configure the security protection by the antivirus program by excluding the following files or processes of MBAM:
mbam.exe, mbamgui.exe, mbamservice.exe, zlib.dll, mbam.dll and mbamext.dll - the location is C:\Program Files\Malwarebytes' Anti-Malware folder.
mbam.sys and mbamswissarmy.sys, which are located in C:\Windows\System32\drivers folder.
If you are using Windows XP, add rules.ref in the exclusion list of antivirus program. It's located in C:\Documents and Settings\All Users\Application Data\Malwarebytes\Malwarebytes' Anti-Malware. For Vista and Windows 7 users, rules.ref is in C:\ProgramData\Malwarebytes\Malwarebytes' Anti-Malware
Malware or Rogue Program Infection and MBAM
Rogue software and malware infections can cause performance issues in Windows. Ensure that the computer is not infected by malware or any rogue software that may be using the resources or has hijacked the file association in Windows.
Scan the computer using up-to-date Malwarebytes and online virus scan to ensure nothing is missed by your antivirus program.
Note that if you have plenty of startup items during Windows login, which causes a performance issue in Windows, review the start-up items by opening System Configuration utility (MSCONFIG.EXE) and uncheck unneeded startup items. You can use WinPatrol Plus that helps determine if a startup item is safe or not safe, and can be disabled or enabled to run during Windows startup.
Image credit: Screenshot taken by Donna Buenaventura.