Advice on What to Do When You Lose Your Laptop or Tablet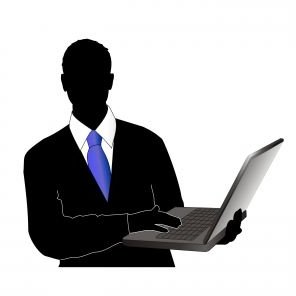 Swing Into Action: What You Must Do
Many people don't take the most basic precautions to protect their laptops. Some of the advice contained in these articles by Bright
Hub's computer security experts might seem elementary to you, but we're glad that you're looking into security for your device. Most of the thefts that take place could have been prevented had the laptop owners been prepared.
The articles you're about to look at begin by describing safeguards every laptop owners should take. Several articles discuss software programs that will help you, available at a low cost or even for free. Think about precautions that you should take whether you are at work or at school. Did you know your laptop has a security slot? Learn how to locate it and what to do with it. You'll also find something useful thrown in for protecting your keyboard, since your laptop is nothing without it. Last, take a look through suggestions for backing up and restoring lost data.
Most theft occurs because someone walked off and left their computer unattended. When you add up the value of documents lost plus the cost of potential identity theft, you'll realize how wise it is to engage in an antitheft security program that will allow you to delete all your passwords and other security information when disaster strikes.
If you still aren't convinced of the need to protect your laptop, read this article about the kinds of information that thieves fish for—serial numbers, credit card information and even a music download library means pay dirt for the thief. Learn here about services provided by companies like LoJack, Advatrack, and others to keep your property safe.
Nobody plans on losing his laptop, but when it happens you'll be glad if you've taken the precautions described in the article. Besides having your registration information handy and feeling secure that you've created a good password, you can also utilize one of these software applications to keep your data safe.
Once theft occurs, know ahead of time just what steps you should take. You need to contact the police immediately. It's also important to change your passwords and register your laptop as stolen—yes, there is a registry for that purpose. Let your insurance company know, and also notify your credit card companies.
What Does It Cost to Secure Your Laptop Against Theft?
Protection does not have to cost a lot of money. It's easy to apply encryption to your important files. There are also locks you can buy, in a wide price range, that will stop the thief from opening the laptop without damaging it. For about a hundred bucks you can buy a thumbprint or fingerprint reader. Learn why iris scanning is not quite ready yet.
Choosing Among Various Laptop Software Security Options
This article provides additional laptop security software products. They include Progent360 and LAlarm, and you will also learn about a laptop alarm device that activates when your power cable is disconnected. You can also find out how to set a password using the computer's own capabilities.
Find and Use Your Laptop's Security Slot
Did you know that your laptop actually has a security slot? You can use it to attach a cable from your laptop to a wall or table leg—much like locking up your bicycle. Most people don't know that it exists on their laptops, or they don't know where to find it.
Top 5 Keyed Laptop Computer Security Cables
Once you've discovered where your security slot is, you can look into purchasing a security cable. This article looks at the Kensington MicroSave cable as well as the Kensington ultra-thin lock, the Belkin notebook security lock, the V7 keyed laptop security lock and the Lenovo security cable lock. All products listed here sell for less than fifty bucks.
The University of Washington hosts an open-source software called Adeona, and this article explains how it works. If someone takes your laptop, using this software you can locate the thief as soon as he logs on to the Internet. It doesn't get too much easier.
Students are easy targets at all levels—middle school, high school or college. Thieves view them as easy prey, providing a whole new angle for insurance companies. Sometimes they want a free computer they can sell for cash, and other times computers are stolen because someone wants the technical or educational material on them. Read here how to protect it and what to do if the worst happens.
I knew a man who got fired for losing his laptop. Learn about some basic precautions you can take when your laptop contains sensitive, critical information. You should have a basic plan for security, and it's also wise to develop an incident response plan
Company Laptops: Your Security Audit Program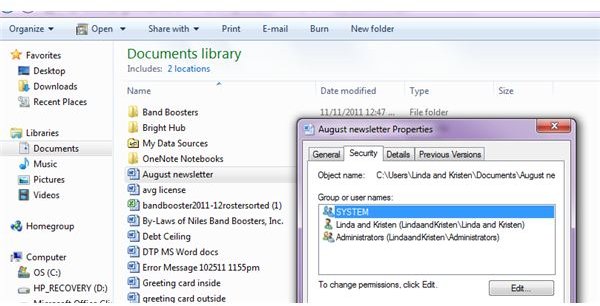 You might not be aware of all options available to you for protecting your laptop at work. Did you know that Windows lets you set specific security options? You can also use a vulnerability scanner or subscribe to a Remote Laptop Security (RLS) program.
Protect Your Laptop's Keyboard
This article is not about theft, but it will open your eyes to the hazards that threaten your laptop. After all, if you damage your keyboard, the entire laptop could be useless. Read this before you spill something on the keyboard, and learn about options such as keyboard covers or skins to keep it safe.
Securing Your Personal Data: Introduction (Part 1 of 2)
This article applies to both desktop and laptop computers. Have you ever considered just how much personal information you enter on your device? Read the list here and you'll be shaking your head. In addition, read about protection from phishing, malware and firewall breaches. If you take a laid-back attitude toward disclosure of personal data when doing business using your laptop, you'll think again.
Securing Your Personal Data: Top Free Tools and Apps (Part 2 of 2)
Once you've become convinced that you must take specific measures to protect your computer, you can learn about the top free apps as well as some that cost money but are worth considering. Like the one above, this provides advice directed at PC owners, but if you have a laptop you'll find much of value. For example, I use some of the free AVG products on both my laptop and PC. The last section of the article reminds you about the precautions you should take on social networking sites and can link you to privacy policies for several of them.
Notebook Backup Recommendations
No matter how careful you are, and even if you take the precautions described in the articles listed above, you can never be certain if you don't have a plan to recover lost data. Think about what data files you'll want to recover before they are lost. My favorite option is cloud storage, because these days it is so readily available and it's actually cheap—but read all your options here before deciding what's best for you.
References
Images:

Additional image is a screenshot provided by the writer.