The Ultimate Guide to Free Microsoft Security Tools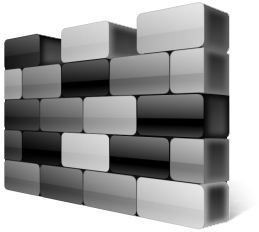 Microsoft isn't only busy in developing new versions of Windows for home and office use, but is also offering free security tools that you should check out. Bookmark this page so you can share it with friends, family or colleagues when they need to secure or protect their computer using free tools.
Vulnerability and Intrusion
Hackers and malware authors try to take advantage of vulnerabilities, called security holes, in any software. Some people think that a home computer won't be targeted by hackers because there's not much on their PC, but they would be mistaken. Cyber-criminals will try to intrude any PC because they can attack a vulnerable application or system so long as it is online. They can then use your PC to attack other computers in your network even if it's just for fun, or to cause damage and steal personal information. Microsoft is offering the following service and tools to secure the computer from intruders and zero-day malware.
Malware Protection
"Don't be tricked into downloading malware" is the usual but quite useful advice you'll often get in many security-related websites or forums. This is because the problems caused by Trojans, scareware or rogue software have affected millions of computers. It's best to protect the computer from such similar attacks with a combination of personal responsibility and software. Microsoft has been offering malware protection for years and they are providing these tools and services for free.
Anti-Phishing and Ad-Blocker
Fraudsters will try any available method to trick people into revealing their personal and financial information. They can create fake webpages of popular online merchants and e-banking services with the hope that someone will fall into their trap. Cyber criminals sometimes inject malicious scripts into websites in the form of pop-up advertisements. You should always protect your personal data and computer from phishing attempts, unwanted ads and prying eyes.
Unwanted Email Messages
Unsolicited e-mails can distract people while at work or at home. It's a problem that many users have to deal with if they are not using an anti-spam tool. If you are using Windows Live Mail or Microsoft Outlook, you should take advantage of the junk mail filtering options built into these email applications.
Encryption
Did you know that you can encrypt a folder with a password in Windows without using third-party software? Have you tried protecting your computer using the built-in encryption tool in Windows? Microsoft understands the need for protecting private and confidential information and that is why they created the following tools.
Backup

Backing up your files is one good methods for securing data. Windows includes data backup and also complete system backup software that you can take advantage of. People who want to access their documents or photos while away from the computer may also backup their files using online storage offered by Microsoft. They also offer an easy to use tool to transfer your files from an old PC to a new computer.
System Monitors
With these tools, you'll be able to monitor the system for suspicious processes or startup items added by malware. These tools also help in identifying issues in Windows, such as high usage of CPU cycles due to a bug or glitch. You can also identify the location or company name behind a running process to determine if it is legit.
Desktop Security
Microsoft has added some technology that can help in securing the computer from unauthorized access by other users. User Account Control (UAC) and Protected Mode in Internet Explorer will limit the user permissions on what they can do while logged in. Take advantage of these security enhancements in Windows to prevent hijacking, spyware, or unwanted software installs and modifications to your computer's settings.
Are you using free Microsoft security tool that we have not covered here? Let us know by posting a comment below. We'd love to hear from you!
References