The Ultimate Guide to Computer Security Software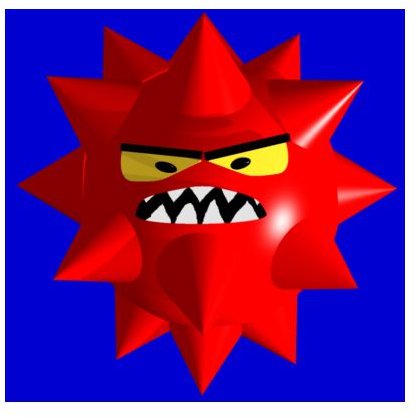 There is no need to worry which security software to choose because the reviews in this guide should help you decide which software to keep or use. Listed here are some of the popular computer security software reviews, based on price and value. You'll also find in this guide the reviews for free and paid versions of antivirus, anti-spyware or anti-malware, personal firewall and Internet security suites.
Inexpensive Antivirus Protection
Protection against viruses, trojans, spyware, worms, rootkits and other types of malware is an essential part to securing the computer and your personal information. Most antivirus programs provide on-access protection against these threats with the help of a detection database and behavior-based scanner. Home users and non-profit organizations are fortunate that there are free or inexpensive antivirus programs to choose from.
The first five programs below are free for personal use, where others are sold for less than $50 with 1-year subscription update plans and protection for up to three computers. Note that these programs successfully report to the Windows Action Center (also called Windows Security Center in Vista and XP).
Premium Security Software
Some people do not mind paying a bit more for antivirus protection because of the advanced features that some free antivirus programs do not offer. Do you think a higher priced package is really worth using? Check out these computer security software reviews to find out what Bright Hub writers have to say about them. Note that these programs are sold for $59.95 to $80 for coverage on up to three PCs, and include one year of subscription-based updates.
Anti-Malware and Anti-Spyware
Most antivirus programs will also detect spyware and other malicious software, but there are anti-malware programs that are specifically designed to detect and remove malware that traditional antivirus software often fails to find. This type of protection software is not designed to replace antivirus programs but to complement the protections offered by the resident virus monitoring software. These paid editions of anti-malware software, except the anti-spyware from Webroot, are good deals because updates and upgrades are free.
Zero-Day Protection
Behavior-based protection programs are also popular with advanced users because they understand that such software can protect against unknown malware. Zero-day malware is often distributed or spread when a vulnerability in the operating system or other applications is not yet fixed by the software vendors. The protection offered by such security programs is provided by monitoring the computer for malicious activity that is similar to known malware. No scanning is performed on the computer and that makes them unique.
Free Firewall Protection
Firewall software help protects the network and computers from unauthorized use of the Internet connection. Most personal firewall programs use rule-based firewall policies to permit or allow inbound and outbound traffic from and to the computers. Free firewalls are popular with home users, but there are people who prefer using paid firewall software to take advantage of extra features or product support. Windows XP, Vista, Windows 7, Mac OS and Linux all have built-in firewall protection but if you prefer using third-party network security software, you have plenty of options. All of these programs are free for personal use.
Paid Standalone Personal Firewall
If you prefer using paid firewall software, then you have a few options. Here you'll find several thorough reviews that should give you an idea how the programs perform when protecting the network and computer. These premium firewall programs sell from $29 to $40 for protection on one to three PCs with a 1-year subscription update plan.
Free and Cheap Internet Security Suites
Do you want to use all-in-one security software instead of using standalone antivirus, firewall and anti-spyware programs? This is why some vendors provide Internet security suites for Windows operating systems. Learn more about these security collections that range from being free to premium options that sell for less than $50 for coverage on up to three computers with one year of updates and support:
More Internet Security Software
There are many higher priced Internet security packages that retail for $55 to $80 with one year of subscription updates for up to three PCs. Some of these programs offer online storage as an extra feature. If you are planning to use all-in-one security software, be sure to research the various different suites to see which ones offer the best features and most thorough protection.
References