Help With Solving AVG 9 Problems - Tips & Fixes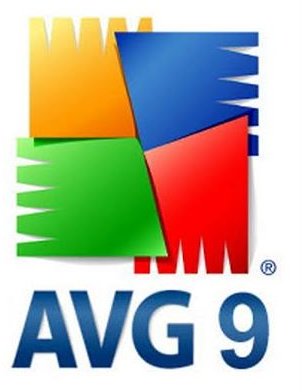 What Kind of Problems Does AVG 9 Have?
AVG's version 9 has been around for a while now, and the number of people who still use it is surprisingly large. Many argue that there is no reason to update if the version currently being used works. That is a good argument, but really it's best to run the new versions of most software. This especially includes antivirus software of any sort.
When AVG's current release was 8.5, they introduced version 9 as an upgrade. Many people had problems with AVG 9 slowing down their web browsing. Firefox and Internet Explorer would constantly lock up and web browsing would be painfully slow.
A big AVG 9 problem is its Active Surf-Shield. It turned out to be rather buggy. If you are still using this, you can right click on the AVG icon in your browser (the Link Scanner) and click open. Disable the three settings at the bottom and save the changes. Then right click on the Link scanner icon and select "ignore the state of this component." That should do it.
Screenshot by author courtesy of AVG.
Common Problems With AVG Version 9
The most common problems that this author has personally seen with AVG 9 is that the computer is slow or that AVG simply doesn't work. On the other hand, it works fine on many computers that are far out of date on software updates. When working on an out of date computer, chances are that the computer itself is a bit on the aged side. When this is the case, I don't update to the newest AVG 2011.
When I am working on an older computer I generally opt for a lightweight antivirus program in lieu of the latest and greatest version of what is already installed.To successfully remove AVG 9 you must go to AVG's website and download the AVG Remover. Close all of your applications, and then run the remover. Once it is done it will automatically reboot the computer.
Please take note, the AVG Remover has a nasty habit! If you have an HP printer with HP's Solution Center software installed, make sure you have your installation disk handy. Upon reboot, the Solution Center might ask for the SolutionCenter.msi file in which case you can insert the CD and direct it to the Setup/SolutionCenter directory of the CD. That fixes the problem. If you don't have the disk, then I suggest downloading the latest version of the drivers just in case the AVG Remover breaks the Solution Center program. If it does break, then you will need to uninstall all of the HP printer software and drivers and then reinstall the printer with the downloaded file.
AVG 9 Is Gone - Now What?
Now that AVG is out of the way, I always install my personal favorite antivirus program Microsoft Security Essentials 2.0. Microsoft Security Essentials will work on all but the oldest computers and takes very little in the way of resources and so it runs quickly even on computers that are well past their prime.
Here are some links that will help you with topics covered in this article:
How to Use the AVG Uninstaller: Tips, Guide, etc.
What to Do If Norton Internet Security Slows Down Your Computer
Free Laptop Computer Virus Protection: Traveling Safe and Virus Free
I hope this guide gives you ideas for handling the most common AVG 9 problems.