Final Cut Express vs. iMovie: How to Choose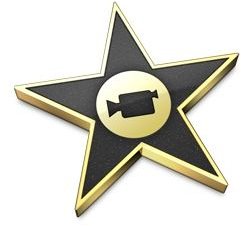 Non-linear video editing is actually a professional application that is now being brought to the novice consumer level. Starting with Avid, the video editing software world has diversified a great deal and there has been a push for simplified software that people without formal training in film and digital video post-production should be able to use. iMovie has taken much of this role on Mac computers, and Final Cut Pro was the professional option that was much more involved and pricey. This division between the two was apparent until the release of Final Cut Express, which simplified the general software of Final Cut Pro and also shrunk the price a great deal. Here is a look at both of these video editing programs and who will win the battle of Final Cut Express vs. iMovie.
iMovie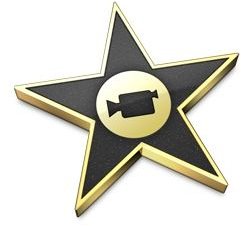 iMovie is incredibly basic in its format and design so that people can begin using its full services without too much use of tutorials. The tools for editing, adding video effects and transitions, and creating images is very limited, but you can complete an entire workflow in it. What this means is that iMovie has the ability to take a project from beginning to end, exporting it in the video codec that you want. Since iMovie is part of the iLife package that comes standard on many Mac computers, you have the ability to take the project all the way through the audio mixing phase with Garage Band and the DVD authoring process with iDVD. This is a complete workflow, but you are not really going to be able to go beyond the basic reproduction and publishing of video images that have not been significantly altered or constructed during the post-production process.
Final Cut Express
Final Cut Express basically takes Final Cut Pro and cuts out all but the most important elements of it. The basic design and interface of Final Cut
Express is identical to Final Cut Pro and you have all of the same non-linear editing functions such as the use of the Browser for organization, the Timeline for sequence construction, and all the other basic tools. The only real difference is that the number of options has been decreased, even though the general nature of the project workflow is the same. Complex features like Batch Support and the Media Manager are going to be gone, which is why you will find that Final Cut Express is great on single project work but is not going to give you the professional workstation options that the standard Final Cut Pro version will. Beyond this, you are not going to have a complete post-production workflow with Final Cut Express since it exists on its own for the $199 price and you are not going to get the associated programs like Apple Compressor, DVD Studio Pro, and Soundtrack Pro.
Deciding Between the Two
The choice between iMovie and Final Cut Express depends on the types of projects you want to do. iMovie is going to be a great choice if you do not want to spend any money and you want to take home movies from beginning to end with the ability to make easy DVDs for friends and family. You will have a lot of trouble doing actual film editing for narrative or documentary projects in iMovie, which is why you would move onto Final Cut Express. This program is going to help you to work on more advanced projects that are still not at the level of professionalism indicated by the Final Cut Studio, but are really not facilitated by the iMovie platform. If you really want a full sense of control over your film in terms of detail and complex interactions of sound and image then you will need to move in the direction of Final Cut Express, but if you simply need to arrange and publish clips then iMovie will be good enough. The solution to the Final Cut Express vs. iMovie dilemma is really about the time you want to put into your video editing project and what level of quality you are looking for.