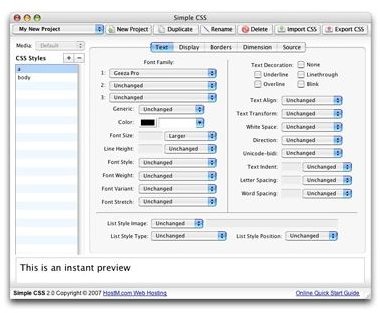 The Best Mac Freeware
Buying an Apple computer is expensive. They're worth the price, but that doesn't change the fact that your wallet will probably be a bit sore after laying down the cash for a new Mac. While each Mac comes with an impressive array of programs, there may still be software you want but can't afford to buy.
This is where Mac freeware comes in. There are many free alternatives to paid Mac programs available. Mac freeware can save you a lot of money off the price of retail programs while delivering the same results. So, let's take a look at the best Mac freeware.
Word Processing Software
By default, Mac computers come only with a basic word processing program called TextEdit. This software isn't really suitable for doing serious word processing, however.
There are several Mac freeware programs that can save you from having to pay for Pages or Microsoft Word for Mac. These programs are called Bean and NeoOffice. Each is a fully functional word processor that can be had for the low, low price of nothing.
There are also Mac freeware programs that are cross-platform. These include OpenOffice and Google Docs.
Antivirus Software
Some new users of Mac computers assume that they can't be infected by a computer virus. That is not the case! Mac computers tend to be far less frequently targeted because they are rare compared to Windows machines, but there some malware does specifically target Macs.
To protect yourself you will need to download a freeware Mac antivirus. Your selection is smaller than with Windows, but there are some Mac freeware programs that can protect you. These include PC Tools iAntivirus and ClamXav. With this Mac freeware there is no reason to not have your Mac protected!
Free Photo Editing Software
Free photo editing software is always popular simply because paid photo editing software, such as Photoshop, tends to be very expensive and much more powerful than the average user needs.
There are many free photo-editing alternatives for Macs. The most popular is probably GIMP, a Mac freeware photo-editor that is cross-platform with Windows. It is not alone, however – other programs include Seashore and Pixen. All of these photo-editing solutions are powerful enough to fit the needs of most users who are not photo-editing professionals and maybe a few who are.
DVD Burning Software
Burning a DVD is a very common task that users will want to perform with their new Mac. Many Mac users don't realize it, but there is already Mac freeware installed on their computer that is very capable of achieving this task. The software is called iDVD, and it is a capable utility for burning files to disk.
iDVD is not the only choice of Mac freeware for this job, however. If you want an alternative you can also check out programs like Burn and Simply Burns, two freeware DVD burning programs compatible with OS X.
CSS Editing Freeware
If you use your Apple computer to frequently create and edit websites you may want to have a dedicated CSS editor. A CSS editor is a specialized tool, and it does the job better than a general-purpose text editor.
There is plenty of Apple freeware CSS editors available. These include programs like JustStyle, Simple CSS and Xyle Scope. These CSS editors do a wonderful job of making sure that editing CSS is quick and simple, so you'd be wise to check them out if you develop websites frequently.
Apple Freeware Games
Apple computers are generally not well known as being gaming machines, but as Apple computers gain more popularity there is also increasing demand for games that can be played on the platform.
Selection is still limited, but there are some classic games available as Apple freeware. Two such games are Pac the Man and Quinn. These Apple freeware games are essentially recreations of two classic arcade games from the 1980s, PacMan and Tetris. Each game is faithful to its source and plays well on an Apple computer. If you want something to keep you entertained when you take a break from work, check out these games!
Apple Computer Cleanup Freeware
Generally speaking, Apple computers are known for being easier to maintain than Windows computers. That does not mean that Apple computers are maintenance free, however – it just means that they're more forgiving. You still need to make sure that you keep your computer's hard drive clean and that useless programs don't pile up.
To help you with maintenance you can download a piece of Apple freeware called MacJanitor. This program helps keep your computer up to date by making sure that cleanup routines run at the proper times. If your Apple computer seems to be running slowly, running MacJanitor can help.
Enjoy Your Apple Freeware!
These are not the only Apple freeware programs available, but they're some of the best and more frequently asked for. If you have a favorite Apple freeware program that is not listed here feel free to leave a comment! The freeware for Apple computers is constantly evolving, and new programs appear all of the time.