Misers' Guide to Free Mac Software: Premium Productivity on the Cheap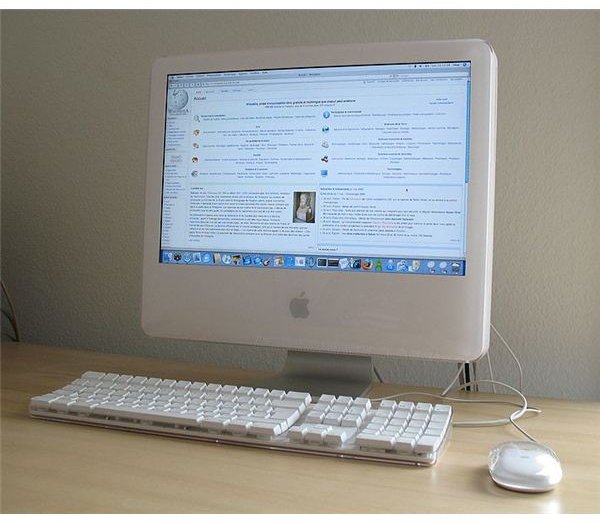 Freeware for Mac
Every good Mac owner knows that Mac software often comes with a hefty price tag. Fortunately, many powerful and useful free Mac software titles exist that can help Mac users everywhere do more for less.
This table of contents will save you money and heartburn by routing you to the Mac freeware you need. Organized by category, you can quickly find links that lead to guides and reviews of the best freeware Mac software titles. Choose software you need and then follow directions in each article to get it.
Make sure you bookmark this page so you can always return and find even more of the latest free software for your Mac.
Image Credit: Wikimedia Commons/Quark67
Great Time Trackers and Schedulers
When you spend time, you spend your life. Read these reviews and guides that highlight the best ways to use your Mac to get your time and you life under control.
A simple calendar can go a long way to getting your time under control, so why not use your Mac to create calendars to use at home or the office? Professionals can even produce their own calendars for use as promotional items. Whatever time management need you have, you can solve it with powerful free tools for your Mac.
Links below lead to Bright Hub articles and guides that will help you find free Mac software to manage yourself and your projects..
Graphics, Design and Layout Apps
Find reviews of free graphics software, free layout software programs and free image editing apps for Mac in this review. Learn how GIMP, Scribus and Inkscape can deliver professional results without paying big money for commercial Adobe software.
Mac owners take photos, so why can't they have a free photo editor? This Bright Hub review gives the inside scoop on three of the best photograph editors that won't cost them a dime. After learning about them, download one or more of them and give them a test drive.
Free Mac Productivity Software
Computers should make their users more productive. When used properly, they should help you do more work in less time with superior quality. The articles listed here provide guides and reviews that will help Mac users choose free software that will help them with all their home and office tasks.
Whether you need a word processor or a way to turn scanned images into text, you will find reviews on all the latest Mac freeware that will get the job done for you.
Free Personal Software for Mac
Use your computer to manage your finances, encrypt files or create that novel you've always wanted to write. Each guide here details different types of software for use in your personal life.
Free Mac System Utilities
Create backups, change computer settings and make your Mac more accessible using the free software in these Bright Hub articles. Each link includes information that can make your life easier. Get help creating emergency backups, sharing your desktop, cleaning up your files and more from these informative reviews.
Free File Conversion Tools
Learn about all the best Mac software that can change play different types of media files and reformat files into different types. Choose from the guides below to find all the great free conversion tools available for your Mac. You guessed it: they all are free!
Bright Hub Mac Freeware Collections
Read about cool apps that add extra features to your Mac and make it easier to use. Programs that expand the dock, explore fonts and burn DVDs are among those included in these powerful freeware collections.
Various free software in each collection helps you do more in less time while doing it better. By searching for software here, you will see assorted software programs for your Mac of which you may not have been aware.
The information included in these guides describes each software program and gives Mac users the opportunity to find new ways to use their computer.
Almost like a superstore of software reviews, these article cover almost every type of Mac freeware, giving Mac owners the chance to find the free software they can use. Find games, cleanup tools, anti-virus programs, word processing apps and more by reading these concise guides.