The Best Free Mac OS X Apps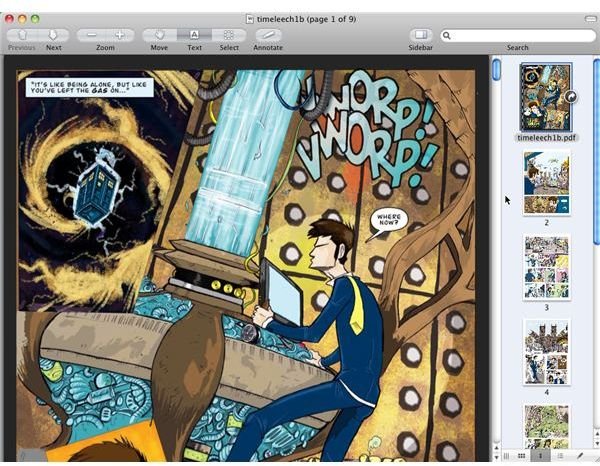 Free is Best
Mac OS X comes with some great on-board applications provided by Apple to help you to get the most out of your computer, but even they can't account for every eventuality.
There are various applications and tools that you will notice are missing as time goes on, software that some might consider are absolute "must-haves" in this day and age.
Examples might be media players that can cope with more than just a couple of formats, document reading applications and perhaps chat clients that offer more than basic text messaging.
The key element, of course, is the price; Mail, Safari and other apps that come with Mac OS X are free, and so are the following utilities, applications and players!
Adobe Reader
Your first choice when looking for free Mac OS X software should be Adobe Reader, the popular PDF reading application which can be downloaded free from get.adobe.com/reader or via the App Store.
With Adobe Reader, you can enjoy PDF documents in many different forms, from eBooks to user guides and manuals to comics and even presentations.
Note that Adobe package an auto-updater tool with this software, so if you're happy to let it check for upgrades to the next version you can, otherwise this feature can be disabled.
Screenshot by author.
Skype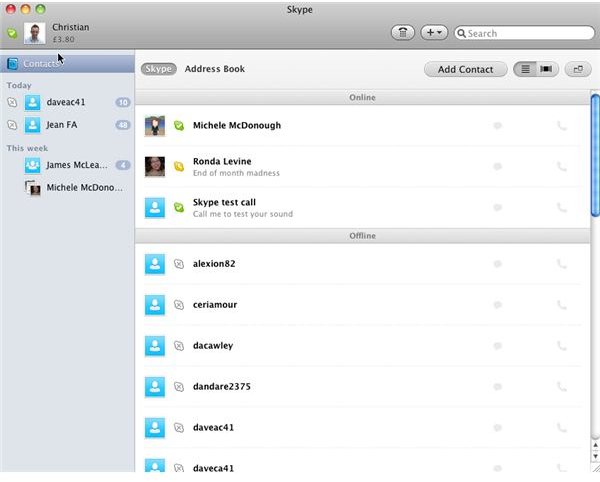 Available from www.skype.com, Skype is by far and away the top video chat tool for any computer platform, offering text, voice and video chat separately or all at the same time, absolutely free.
As free Mac OS X apps go, this one is pretty cool, as not only can you enjoy chatting with friends and family around the world (taking advantage of your Mac's built-in webcam and microphone) but you can also use Skype as an online collaboration tool, making use of the file transfer tool to share documents.
Many people also use Skype for podcasting, so as you can see this is a powerful free app!
Screenshot by author.
VLC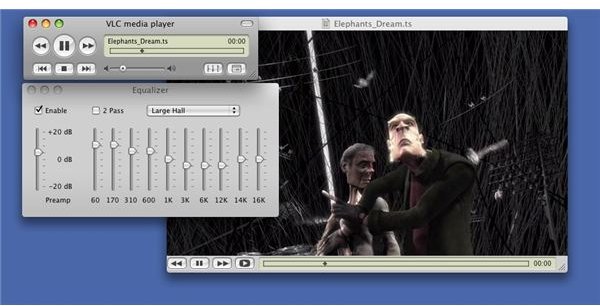 You've already got QuickTime and iTunes on your Mac, but you might find that it has a few problems playing back certain types of video file. This is down to the codecs that are included natively in Mac OS X, but with VLC you don't have to worry as this video player includes all of its own codecs.
This means that you don't have to worry about scrabbling around online finding the right codec to play videos with, or indeed pay a fee to extend QuickTime to allow you to playback certain file types.
Best of all, VLC will check for updates automatically, updating itself and any appropriate codecs.
Head to www.videolan.org/vlc/download-macosx to download your copy!
_Image credit: https://images1.videolan.org/vlc/screenshots/0.9.2/osx-0.9.2-goom-albumart-tag.jpg_
Steam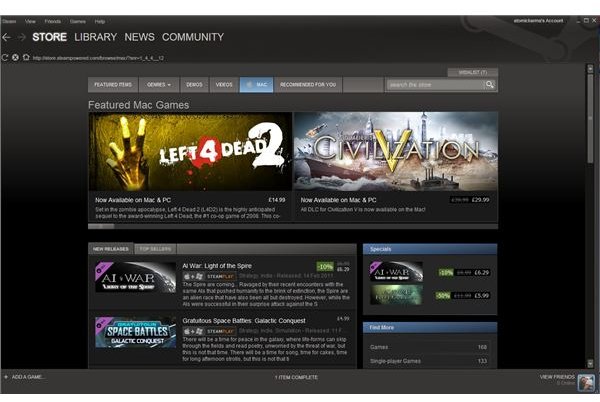 If you're interested in playing video games, one free app that you should not be without is Steam, the digital download manager from Valve. This software was originally designed as DRM (Digital Rights Management) for Half Life 2 but has since mushroomed into an incredible library of video games, updates, add-on packs and more. There is even a massive community of users accessing the Steam forums.
While few of the games you will find on Steam are free (although there are some) the tool itself is and any game that you register in the software will be automatically unlocked and upgraded when required.
The importance of Steam to computer gaming cannot be overstated - it is a vital tool to have and a useful community to be a part of, and is available free from steampowered.com.
Screenshot by author.
AppCleaner
With AppCleaner you can avoid clutter and keep your Mac running efficiently by using the Smart Delete tool to fully uninstall applications.
Whenever you install a new app, the program adds various files and folders to your hard disk drive. This isn't entirely efficient thanks to the way hard disk drives work, and when you come to uninstall you might find that some applications leave data behind.
Using the smart technology of AppCleaner, you can easily uninstall software completely from your computer by dropping the app you want onto the AppCleaner window. This great tool can be downloaded from www.freemacsoft.net/AppCleaner.
_Image credit: https://www.freemacsoft.net/AppCleaner_
AppFresh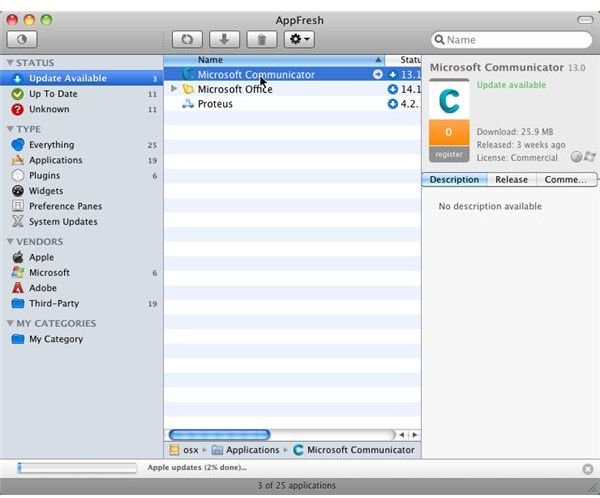 One thing you will notice using Mac OS X is that it can be tricky to keep your apps up to date. While you can update the operating system easily enough, finding updates for the various software applications that you have installed can take some time, and it is one of those tasks that we tend to put to one side, often indefinitely.
Thanks to AppFresh, however, this no longer needs to happen. Simply visit metaquark.de/appfresh and download the utility, and after a scan of the apps that you currently have installed AppFresh will check for updates from Apple, Adobe and other sources.
A very useful tool!
Screenshot by author.
NetNewsWire RSS Reader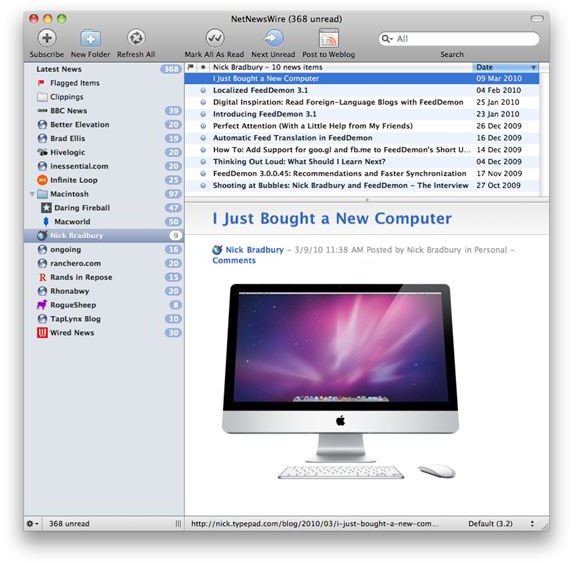 RSS readers seem to be increasingly popular, and if your email client doesn't provide you with a means to aggregate RSS feeds, your browser certainly will. If you're not already using Google Reader to access RSS feeds, however, you might consider NetNewsWire, a useful app that can either sync with Google Reader or be used to manually setup and sync RSS content from your favorite websites.
Various views and sharing options are available too, and its clean user interface means that if you are going to use any RSS feed reader on your Mac, choose this one. Note that while NetNewsWire is free it is ad-supported, and therefore should be consider Apple Mac freeware. However, you can upgrade to an ad-free version.
You can get your copy of NetNewsWire from netnewswireapp.com/mac - this software runs on both Intel and PowerPC Macs.
_Image credit: https://netnewswireapp.com/mac/_
NeoOffice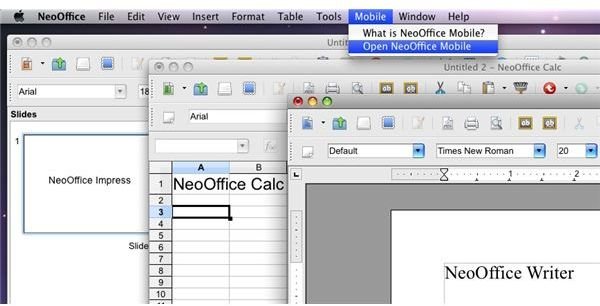 If you're intending to spend money on Microsoft Office: Mac 2011, spare a few moments to consider the open source office alternatives for Mac OS X, which include NeoOffice.
This software is basically a free version of Microsoft Office, offering all of the tools and features that you would expect to find in such a suite. There is a word processor, spreadsheet tool, database manager, presentation editor and many features that give Microsoft Office a run for its money.
NeoOffice is a fork of the OpenOffice.org project, but has been ported to Mac OS X since 2003 and as such is different in several key ways.
Visit www.neooffice.org to download your copy of this great free software.
_Image credit: https://www.neooffice.org/neojava/en/download.php#download_
Cyberduck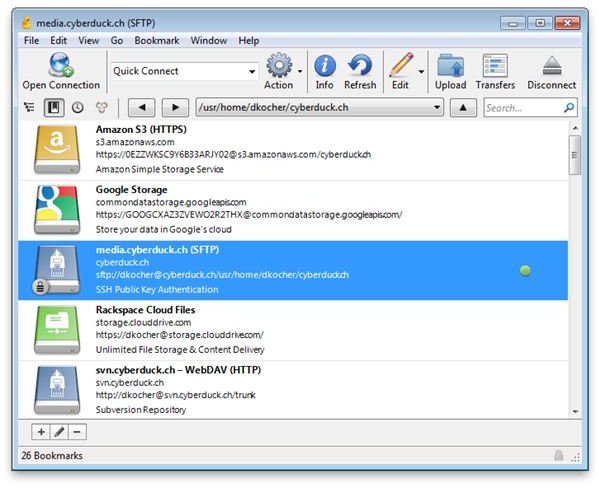 While Mac OS X includes FTP tools, these are limited compared with the power of Cyberduck, a powerful free FTP manager that allows you to perform both standard FTP tasks with your own server and connect to the top cloud storage solutions such as Windows Azure, Google Docs, Amazon S3 and even WebDAV.
Cyberduck offers some considerable bonuses to your existing storage solutions, and allows you to transfer pretty much anything via FTP to the storage location of your choice. It's easy to use, and also offers integration with your preferred text file editor. You can download Cyberduck from cyberduck.ch - although free, the developers do ask for donations if you're happy with the software.
_Image credit: https://cyberduck.ch/_
Flash Player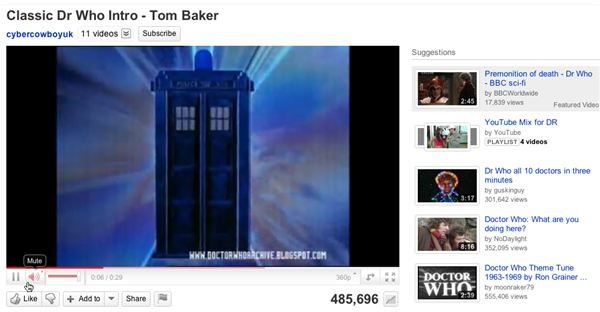 You simply cannot enjoy online media streaming without Adobe Flash Player, a piece of software that makes streaming content from your PC via webcam, watching YouTube and accessing rich content in sites like Facebook possible.
Flash also makes it easy to upload data to YouTube and Facebook, as well as many other services, and is required to play online games.
It is entirely possible that you have been using Flash Player already without realizing it, as once installed it hides away in the background unnoticed. However, when an update is required, Flash Player will attempt to install this, so keep an eye out for any notices. Adobe Flash Player can be downloaded from Apple.
Screenshot by author.
Ten Top Free Apps for Mac!
As you can see, these free tools can seriously enhance the way you use your Mac, from facilitating legal downloads and updates of applications and games to allowing you to enjoy YouTube and other video streaming services.
Office software, media players and online conferencing software are all available free, and after a few days of using these tools you'll wonder why you ever spent money on software in the past. These Apple Mac freeware apps are all great tools that will change the way you use your Mac forever - and if they don't, you won't be out of pocket as they were all free!
References
Author's own experience.