Skype's Popularity

There is a reason Skype is the most popular VoIP (Voice Over IP) software on multiple platforms. The reason is simple. Skype is a fantastic program that allows family & friends from across the globe to connect with text, audio and/or video. All this from the comfort of their own home, from the office or from their favorite mobile device while on the go, all over the internet. For the technically adept, the days of paying $0.35 a minute to talk to your friends and family are over, if both users install and setup Skype they can now communicate over the internet for no additional cost (regular bandwidth charges from your ISP apply).
Why I Love Skype
Perhaps the biggest reason I love Skype is it gives me the freedom to receive Skype text, audio and video calls no matter where I am. If I'm at home Skype notifies me of the incoming text, audio or video chat, same if I'm at work and when I'm on the move? Skype for iPhone, Blackberry or Android to the rescue depending on which phone I'm carrying. I never miss a Skype call… ever. Home, work or on the go Skype has my VoIP needs covered.
How to Get and Install Skype for Mac
Skype for Mac is distributed in a .dmg file and can be obtained from the official Skype download page. Once the Skype for Mac .dmg file has been downloaded to your Mac you will need to mount the damage file and drag Skype to your applications folder. While Skype for Mac is downloading you can visit the Skype signup page and create your free account so you'll be ready once Skype for Mac is downloaded and installed.
Basic Use of Skype for Mac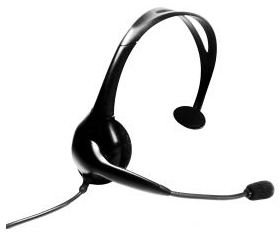 After installing Skype for Mac to your applications folder you are ready to launch the program and sign-in. Upon first launch Skype for Mac will ask you to fill out some basic information and enter the login information you created in the previous step while Skype for Mac was downloading. Once Skype for Mac is loaded and you are logged into your account you will want to add a "New Contact" or "Search for Skype Users" to populate your contact list. You also have the option of searching your Gmail, Facebook, Hotmail and many other services for potential Skype for Mac contacts. Once you have contacts in your list you simply double click the contact you want to chat with which will open a text chat. On that text chat window you can initiate a voice or video call as well with the click of a button.
Conclusion
While this isn't meant as a review of Skype for Mac I have already made my feelings clear on the program. I think Skype is a fantastic program that has a long future on our Windows PC's, Macs, Linux PC's and all our mobile devices. Skype enabled televisions are also in the works from some pretty major companies such as LG, Panasonic and Samsung. This bods well for the future of Skype and video calls in general.
Now that we've downloaded, installed and taken a brief look at how to use Skype for Mac feel free to test Skype for Mac and let me know via the comments section what you like and/or dislike about the Skype for Mac client. Stay tuned for a more in-depth look at the advanced settings and abilities of Skype for Mac.
Photo Credits
Skype Logo: skype.com.
All other images courtesy of stock.xchng.