What are the Top Partition Tools for External Hard Drive

Paragon Partition Manager 11 Personal
Paragon Partition Manager 11 is the latest edition from the highly acclaimed Paragon software developers. This is probably the best partition tool available on the internet. Paragon Partition Manager is a great tool for novice computer users too. Its interface is user friendly enough for everybody to understand what to do next. The wizards make your job much easier. This hard drive partition tool is capable of providing almost all the features expected from a perfect partition manager. Creating, deleting, resizing, converting file systems, changing drive letters, hiding, merging, and all other partition activities can be easily performed using this nice tool. Paragon Partition Manager can be used as a partition tool for external hard drives too.
Features:
Acronis Disk Director 11 Home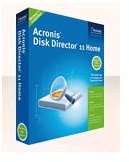 Acronis Disk Director 11 is another powerful partition tool that is capable of partitioning external hard drives. This software is packed with a comprehensive set of utilities that are required to perform almost all partition related tasks. It assures reliable performance while also ensuring the safety of your data. The interface is clear and easy to use for beginners. One of the main advantages is the ability to boot from USB drive or CD/DVD. This makes partition recovery and management a lot easier.
Features:
Easeus Partition Master 6.0.1 Home Edition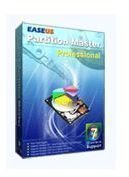 Easeus Partition Master is a dedicated partition management tool with a number of useful features. This is great software for those who are looking to partition an external hard drive. There are highly positive reviews about this utility on popular websites like PCWorld.com and TechRepublic.com. Easeus Partition Master is also capable of performing all partitioning functions including disk and partition copy, partition recovery, etc. The home edition is free to use but it recovers only 1GB of data and has many limitations. Easeus Partition Manager is also one of the best partition tools for an external hard drive.
Features:
Partition Commander 11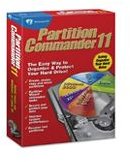 If you need an external hard drive partition tool, then Partition Commander 11 is a great utility that you have to consider. This has an easy access feature to all its main functions. You can partition, copy, backup or restore in just one easy step. Partition Commander 11 has built in safety tools to make sure that your data is protected from system failures. This security feature is hardly available in other similar hard disk partition software.
Features:
7 Tools Partition Manager 2009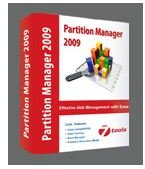 7 Tools Partition Manager is a relatively cheap solution for your partition management needs. It is also able to function as a partition tool for an external hard drive. This is powered with lot of interesting features. But it may not be as easy to use as many of other related partitioning tools. 7 Tools Partition Manager is not a faster tool like its leading competitors. But it can do the job in a fairly good time. Another interesting fact is the ability to copy even a damaged disk with bad sectors.
Features:
These are the best partition tools available on the internet today. No doubt that Acronis and Paragon are the leaders in the world of hard drive partitioning. But others are also capable of providing great assistance for you. Since you are looking for partition tools for an external hard drive, all the tools here will serve you well.
Related Links
This post is part of the series: Partition Tools for External Hard Drive
Today the latest trend is using external hard drives. Many people prefer to use an external hard drive instead of troublesome hard drives with weary cables. Wonder how to partition them, if you already have one?