How to Copy a Video DVD to Jump Drive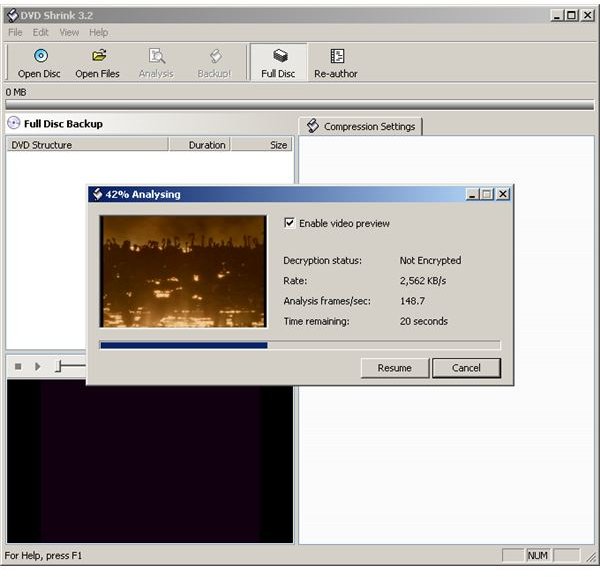 Copying DVD Videos to a Jump Drive
DVD Shrink is a great tool to backup your DVD disks. Also it is one of the best tools to copy DVD to a jump drive. One of the main reasons to use DVD Shrink for copying DVD videos is the ability to compress your DVD video files to a desired file size. This is a significant advantage when we use a jump drive to copy DVD videos files. If you want to copy an entire DVD you need at least an 8GB pen drive. If you have this tool, you can copy a DVD to a flash drive with the capacity of 4GB or even lower. Another great thing about DVD Shrink is it is free software for non commercial use. But it offers a wide range of functions to make your task much easier. Here are some of the advantages of DVD Shrink.
Advantages of DVD Shrink
Has a built in decryption algorithm. So encrypted DVDs can be copied.
It's free software for commercial use.
Can create DVD image files.
Can compress DVD video disks.
How to Copy DVD to Jump Drive
First step is to download the software. You can download DVD Shrink 3.2 from Softpedia.com. It is just a 1MB file. After downloading the software install it.
Step 1 - Insert the video DVD into the DVD drive of your computer. Also insert your USB jump drive and make sure it is detected.
Step 2 - Run DVD Shrink software.
Step 3 – Now click on Open DVD Disc and your DVD drives will be automatically selected by the software. Select the video DVD and click OK. Then DVD Shrink software will display the video files inside the DVD after analyzing it. This may take several minutes depending on the size of the DVD video.
Step 4 (Optional) – Now if you want to compress your DVD, you can select Custom Ratio from the Compression Settings which is on the right hand side. Then move the bar so that you have the desired compression ratio. For an example if you want a DVD video with 3500MB then move the bar until it shows 3500MB.
Step 5 – Click Backup to start the actual copying process. Now you can select several options. If you want to copy the video DVD to jump drive as an image file you can select ISO Image File from Select backup target drop down menu. If DVD video has any regional restrictions, you may remove them by checking the Region Free option at DVD Region tab. You may set Quality Settings and Burn Settings too. Select the Options tab and you can be alerted when the process is finished by checking the option 'Play sound when complete'.
Step 6 – Now click on Browse under the Select target folder for DVD output files options. Here you can select where to save your DVD video files. Since you need to copy a video DVD to a jump drive, you have to browse to your jump drive. Then click OK to start the copying process. Copying may take some time. Generally it takes about 15 - 20 minutes to copy a 4GB DVD to a flash drive. But it can vary.
Image Gallery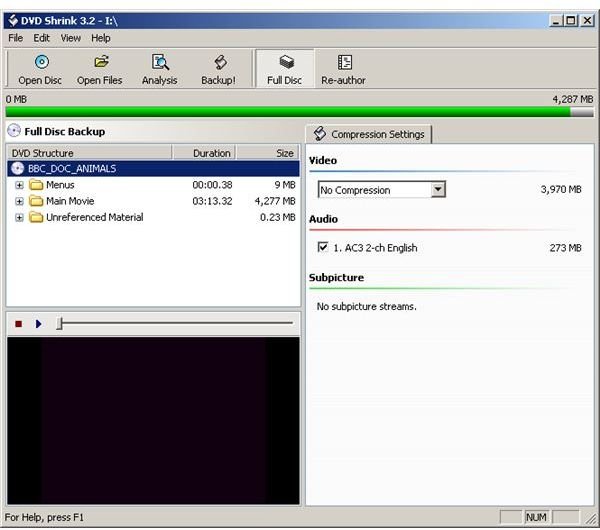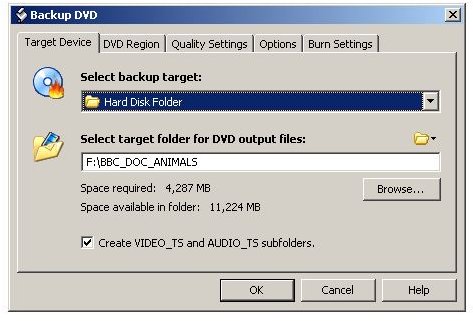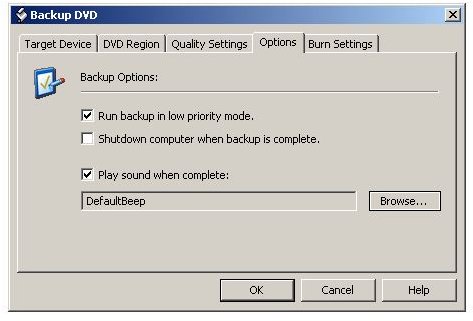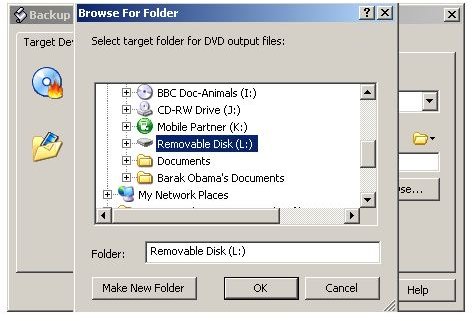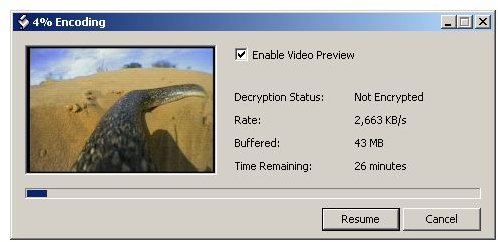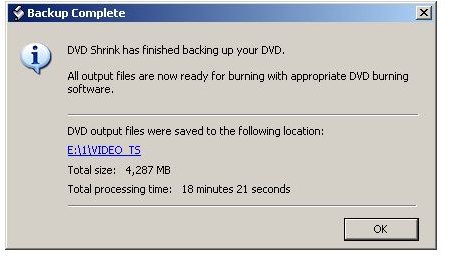 Step 7 – Once the copying is completed a message displays. Click OK in this Backup Complete dialog box. Now you have successfully copied your DVD video to a USB flash drive.
There are many other tools on the internet that do the same job. But as an easy and free tool DVD Shrink is a very useful utility. If you need to copy a video DVD to a jump drive, this guide will help you do it easily.
Related Links
This post is part of the series: Copying DVD Videos
As a general PC user there are chances that you need to know how to copy DVD video files. You can do it in many ways. One way is using dedicated software with advanced features for better results. Read more to learn the exact way to copy video DVD to wherever you want.