Router Guide: Choosing, Setting Up & Troubleshooting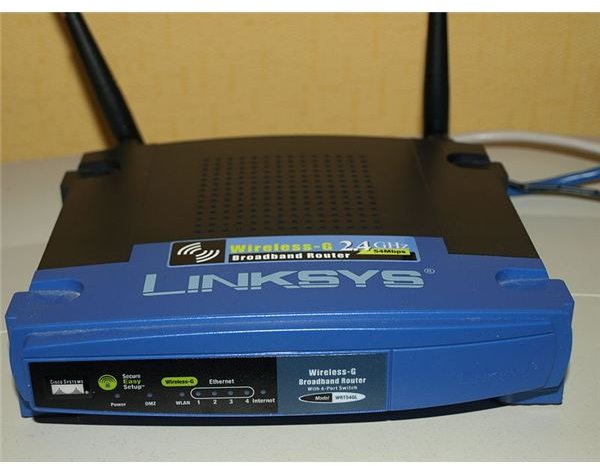 The Basics of Choosing a Router
If you're moving to a fixed Internet connection or switching ISPs, the time has come to purchase a new router. While some ISPs give routers away or lease them with your contract, many don't, and with the standardization of broadband Internet into two main types – cable and DSL – choosing a router has become far simpler in recent years.
However, this doesn't mean that you don't need to do some research. For instance, your computer may be wireless ready, which means that you should be focusing on a router that is adept at providing a strong wireless signal. Similarly, you should be aware of the concept of wireless (and wired) security, as well as the impact of bandwidth.
Wireless N or Wireless G?
There are several types of wireless protocol in use at present, but the most common are Wireless N and Wireless G. In most cases the differences shouldn't really cause you any considerable problems, but if you're looking for the fastest experience for gaming or file sharing then choosing the right wireless protocol will help considerably.
What are the Best Routers?
Choosing the best router isn't simply a case of checking the price and buying the cheapest option. Depending on the speed you're expecting, you will need to check specifications of several routers and if you are hoping to use your computer some distance from where the router is to be positioned, you may need to spend a little more to find a router with increased range.
Remember that even if you don't have a wireless card, most currently available routers are wireless. This doesn't mean that you won't be able to use these routers with a wired connection, however, as most are also equipped with Ethernet ports.
Connecting to a Router
There are different ways of connecting to a router. For a standard fixed connection you would use an Ethernet cable, ideal for a desktop computer but not so convenient if you are using a laptop, tablet or mobile phone.
Learning how to setup your router is vital; in most cases it is a two-tier process, with a streamlined connection routine for beginners and a more complicated set of options for experienced users. Whether you're connecting with a traditional wireless card or a USB wireless dongle, the process is the same.
Generic Router Setup Tips
There are several big-name manufacturers currently selling routers – but if you own a standard, unmarked router, model-specific tips are unlikely to help. Fortunately, wireless routers conform to a basic standard – hardly surprising as they all perform the same task – and as such basic setting up, signing on and configuring these devices is easy to learn.
Setting Up a Linksys Router
While there are plenty of generic routers available, some are in fact label-free devices from companies such as Linksys, one of the world's most popular providers of networking equipment, particularly for small businesses and home offices.
Installing a Linksys router should be a straightforward task, although configuration and setup might prove difficult for some users, which is why following a useful set of tips will help you learn how to set up these devices.
Belkin, Netgear and Cisco Router Tips
Other big names include Netgear, Belkin and the industry giant Cisco, and all three companies provide wireless routers for home use. Setting up one of these devices should be straightforward for the reasons explained above, but by following a useful guide that covers configuration you should find that any questions you have on the matter are addressed. For the advanced user, there are even ways of configuring a router via the command prompt!
Troubleshoot a Linksys Wireless Router
As with any device, the more popular it is, the more problems people experience, and this is true of Linksys wireless routers. While they are of course largely dependable devices, you might find that you have a problem using a router from Linksys. Fortunately problems like lost passwords and connectivity issues can usually be resolved, either by reconfiguring or by updating the router's firmware.
General Router Troubleshooting
Problems might also occur on other routers, with random or intermittent connections and disconnections likely to cause particular annoyance. Disabling a router's firewall is a useful tip for troubleshooting problems (remember to re-enable it though!) and using the ping command can also help.
Ultimately, whatever you do to resolve your problems, remember to keep your router secure!
Is the Problem with Windows?
If you're using Windows you might find that you are particularly prone to wireless connectivity issues. If you can't use an Ethernet cable between your computer and router, Windows wireless troubleshooting techniques will be required.
With older versions of Windows these problems could have been difficult to resolve, but fortunately Windows 7 has a much better interface for connecting to wireless networks.
References