Buyer's Guide to Choosing & Purchasing a Keyboard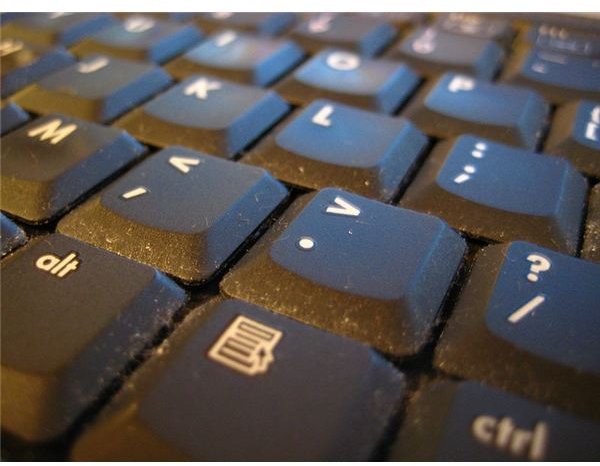 Are you looking for an ergonomic keyboard that ensures total comfort? Or a wireless keyboard for your traveling needs? Whatever your preferences might be, just make sure you take other key aspects into account, such as the keyboard size, extra functions and layout (QWERTY, DVORAK).
Still confused? Check out our in-depth buyer's guide to choosing and purchasing the keyboard of your dreams and get information, facts and reviews on some of the best keyboards available in the market.
Getting Started
So you have finally decided to buy a new keyboard. Before purchasing one, you may want to find out what the different types of keyboard are, or which design will suit your preferences. If you are bored with your old keyboard layout and planning to buy a brand new product, then this is the perfect place to get started. You will find useful information on keyboard designs, layouts and advantages as well as tips on choosing the right keyboard for your computer.
Top Keyboard Reviews
At times, choosing a keyboard can be difficult. You can get easily confused with the range of keyboard choices available in the market. Instead of jumping straight into online shopping sites, why don't you start reading reviews first and then make an informed purchase? A review highlights the features, usability and aesthetics of a keyboard and points out its advantages and disadvantages.
If you are looking forward to buying a new ergonomic, gaming, laptop or wireless keyboard, then you might want to check our in-depth reviews on top products, such as Microsoft, Logitech and the SteelSeries brand of keyboards. You will find plenty of information on their unique features, looks and ease of use.
Ergonomic Keyboards
When choosing a keyboard, you might be more interested in ease-of-use and comfort rather than the extra features it offers. If comfort is your primary concern, then you should go for an ergonomic keyboard, which is designed to prevent health concerns like Carpal Tunnel Syndrome.
When buying an ergonomic keyboard, you should know what Wave and Split Key keyboards are and why you should choose keyboards with soft-press keys. This section will help you in choosing the right keyboard. You will find some great shopping guides and reviews on some of the best ergonomic keyboards available in the market.
Gaming Keyboards
Gaming keyboards offer plenty of programmable and customizable keys to help you perform various in-game activities and tasks effortlessly. You might be interested in buying a keyboard with an easy-to-use hybrid design, or a macro keyboard that offers quick, on-the-fly macro recording. You may also love to have something that doubles up as a traditional keyboard when you're in the mood for work rather than play. Your choice of a gaming keyboard completely depends on what features you prefer.
To help you in choosing the perfect keyboard for your gaming needs, we have a collection of top keyboards ranging from Alienware products to Logitech keyboards. You will also find a top ten list of keyboards that highlight the features of some of the best macro, hybrid and illuminated products.
Wireless Keyboards
If you travel a lot and you are looking for a tangle-free typing experience, then go for a wireless keyboard. But make sure to carry an extra pair of batteries, or else you are in trouble if the battery dies.
Wireless keyboards are available in various designs, from illuminated ones to small keyboards suitable for traveling. In this section you will find a good set of smarter, lighter wireless keyboards for typing on the go.
Tips and Troubleshooting
Now that you've purchased the keyboard of your dreams, it's time to take a look at some tips and tricks to make the most of your new purchase. Here you will find out how to install a wireless, corded or Bluetooth keyboard. You will also learn what the proper way of cleaning a keyboard is and find a basic troubleshooting guide to fix common problems. After all, a keyboard is an important PC component and so it requires as much care as your monitor.
We hope this guide will help you choose the right keyboard. If you have any questions or suggestions, feel free to leave a comment and we will try our best to answer it.
References