Choosing the Best Desktop Computers: Cost Vs. Quality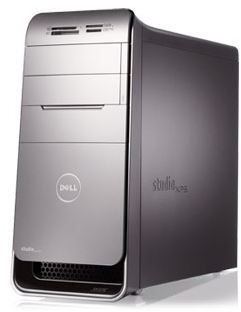 Less then $500 (3 out of 5)
Buying a computer that costs less than $500 means that the computer isn't going to be top of the line, obviously. However, many computers that perform fairly well for school or for work sell for less than $500. Keeping in mind that cost vs. quality is a must for students and small business, sometimes desktop computers that cost less than $500 are a good idea. These computers will not be able to play computer games, have the latest software or even run an updated operating system, and this should be kept in mind when purchasing the desktop.
$500 desktops will not be of very good quality, and will have the very likely possibility of running an operating system that isn't supported anymore. Even Windows XP is being phased out by Microsoft, and finding a $500 desktop computer that runs Vista or higher is unlikely. However, when it comes down to cost vs. quality for desktop computers, students or small business owners will find that desktops that are inexpensive could just as easily fulfill their needs as a high end computer.
Between $500 and $1000 (4 out of 5)
Desktop computers that cost between $500 and $1000 will still be fairly modest in terms of memory, RAM and processing speed, but they will easily fit the general needs of a business or for personal use. These computers will be able to run most software, and will usually have an operating system that is supported. If not, they are likely to be able to be upgraded, something that makes this price range for computers very attractive.
When it comes to quality, these computers will be able to access the Internet at high speeds, allow children to play computer games and watch movies, support word processing and other home office features and fulfill most other general needs of a computer. Quality wise, these computers are very cost effective, and are a great choice for a first desktop or for a general computer for business use.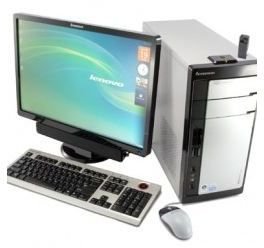 Greater than $1,000 (5 out of 5)
Desktops that cost more than $1,000 are likely to be very high-end computers, or possess very large amounts of RAM and memory. These computers are sure to have the latest operating system, and will usually be specialized. For example, they could be gaming computers designed with high quality video cards, or a computer designed specifically for editing digital media such as videos and photos.
Computers that are this expensive will be very high quality, and be well worth the cost. However, purchasing such a computer is not a necessity, as these computers will go above and beyond the basic needs of most computer users. When looking for a computer at this cost, keep certain specifications in mind depending on what the computer will be doing. For example, the amount of RAM, the number of processors, or the quality of the video card.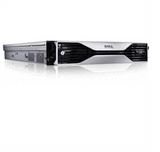 Related Articles
Check out these other Brighthub articles for more information on desktop computers:
Who Makes the Best Desktops - Rating the Manufacturers