Nothing But the Facts About Dr. Neil deGrasse Tyson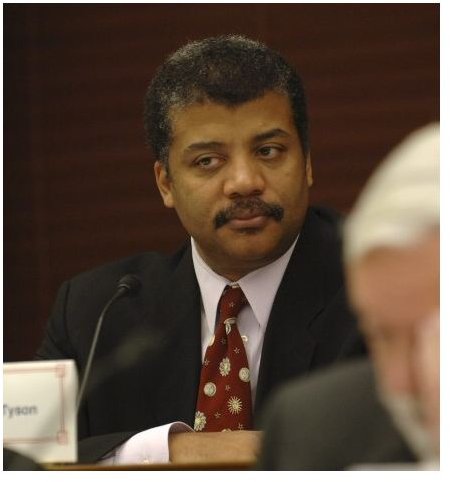 Meet Dr. Neil DeGrasse Tyson
Dr. Neil deGrasse Tyson is one of the most famous astrophysicists in the world. He has worked on a variety of commissions and projects regarding all aspects of astronomy and cosmology. Tyson is most famous as a television personality. He has hosted a variety of programs and made guest appearances on a number of talk and game shows.
Facts About Dr. Neil deGrasse Tyson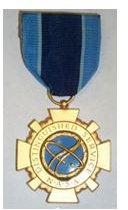 Birth: October 5, 1958
Birth Place: The Bronx, New York City, United States
Religion: Agnostic
Field: Astrophysics, Physical Cosmology
Schooling and College years: B.A. Physics from Harvard; M.A. Astronomy from University of Texas at Austin; Ph. D Astrophysics from Columbia University
Key Achievements: Popularization of astronomy to new audiences
Notable Honors: NASA Distinguished Service Medal; Columbia University's Medal of Excellence; nine honorary doctorates; Klopsteg Memorial Award; Douglas S. Morrow Public Outreach Award; asteroid 13123 Tyson named after him
Notable Achievements in the Fields of Astrophysics and Media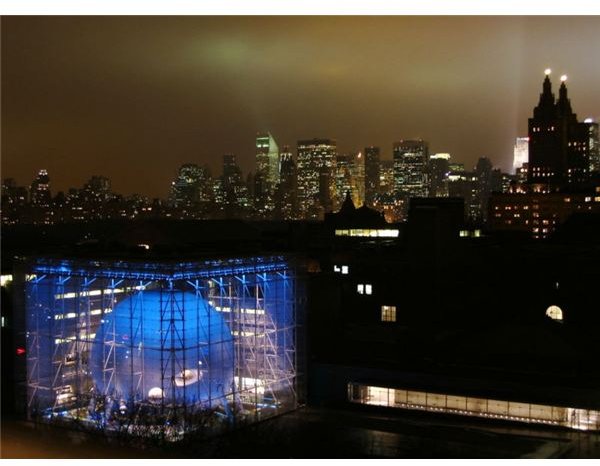 Columnist for Natural History magazine since 1995.
Served on the Commission on the Future of the United States Aerospace Industry in 2001.
Served on the President's Commission on Implementation of United States Space Exploration Policy in 2004.
Director of the Hayden Planetarium at the American Museum of Natural History since 1996.
Led the charge with the International Astronomical Union to change the classification of Pluto to dwarf planet status.
Host of four-part "Origins" miniseries for PBS's Nova in 2004. Co-wrote a companion book called Origins: Fourteen Billion Years of Cosmic Evolution with Donald Goldsmith.
President of the Planetary Society, a non-government organization researching astronomy projects.
Host of PBS's NOVAscienceNOW, a newsmagazine program.
Speaker at the Beyond Belief symposium in 2006, a meeting about science and religion.
Regular guest on The History Channel's The Universe.
Tyson has written or co-written 11 books.
Voted "Sexiest Astrophysicist Alive" by People Magazine in 2000.
His wine collection was featured in the May 2000 issue of Wine Spectator.
Named one of Time Magazine's 100 Most Influential People of 2007.
Amazing Facts
Tyson was an eyewitness to the attacks on the World Trade Center on September 11, 2001. During the time, his residence was mere blocks from the site of the disaster. Following the tragedy, Tyson wrote extensively about the tragedy, most notably by circulating a letter about the incident through the scientific community.
The astrophysicist also caused a number of controversies following his appointment to the Hayden Planetarium. He made the argument that terrestrial planets and gas giants should be linked together, leaving Pluto in the dwarf planet category. His exhibits at Hayden represented this philosophy. During the time period of the late 1990s and early 21st century, Tyson was subject of much ridicule and anger from pro-Pluto supporters. His experiences are detailed in his 2009 book, The Pluto Files.
Image Sources
Dr. Neil deGrasse Tyson. (Supplied by NASA; Public Domain; https://upload.wikimedia.org/wikipedia/commons/b/bd/Neil_deGrasse_Tyson_-_NAC_Nov_2005.jpg)
NASA Distinguished Service Medal. (Supplied by NASA; Public Domain; https://upload.wikimedia.org/wikipedia/commons/9/97/NASA_Distinguished_Service_Medal.jpg)
Hayden Planetarium at night. (Supplied by Agracombe at Wikimedia Commons; GNU Free Documentation License; Creative Commons Attribution 2.5 License; https://upload.wikimedia.org/wikipedia/commons/9/90/Hayden_planetarium_at_night.jpg)
National Parks Service 9-11 Statue of Liberty and WTC fire. (Supplied by the US National Parks Service; Public Domain; https://upload.wikimedia.org/wikipedia/commons/f/fd/National_Park_Service_9-11_Statue_of_Liberty_and_WTC_fire.jpg)
This post is part of the series: Famous Astronomers
There are a number of famous astronomers from history. People ask "what is Neil Degrasse Tyson doing today?" or "when did Galileo discover Jupiter?" While becoming an astronomer can be a challenge, the accomplishments of Edmund Halley and the IQ of Stephen Hawking are important.