Learn about Betamethasone for Lung Maturity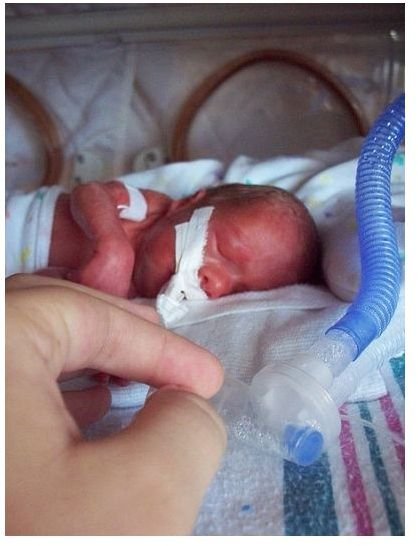 Why Lung Maturity is Important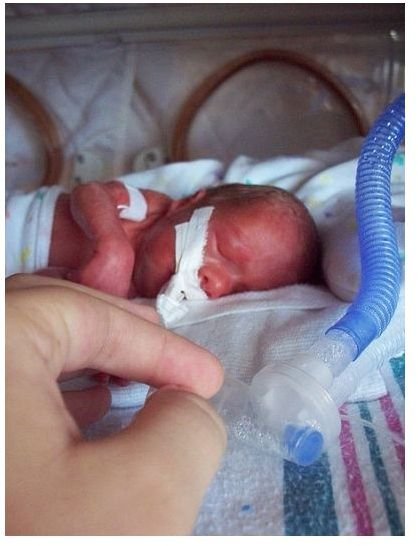 Respiratory distress syndrome (RDS), also referred to as hyaline membrane disease (HMD), is common in premature babies whose lungs lack the maturity to adapt to extrauterine life. It is most common in babies born before 28 weeks of gestation and rarely seen in full term babies (at 40 weeks). RDS is mostly caused by a lack of surfactant, a lipoprotein. Surfactant must be present in the lungs to keep the alveoli from collapsing. Some babies die from RDS and others may develop long term complications.
Betamethasone for Lung Maturity
When preterm labor occurs (between 24 and 34 weeks) and delivery is expected within seven days, betamethasone (BMS) may be given to accelerate fetal lung maturation and help prevent respiratory distress syndrome. One way BMS, a glucocorticoid, helps is by participating in the storage and secretion of surfactant. The best results are obtained when the fetus is between 30 and 32 weeks of gestation. It may be used as early as 24 weeks and as late as 34 weeks. Before 24 weeks, type II pneumocytes (alveolar cells) are not completely formed to release surfactant and after 34 weeks, the risk of respiratory distress syndrome is low and its severity less.
Sometimes, the health care provider will test for lung maturity by collecting amniotic fluid (amniocentesis). This will determine whether betamethasone is necessary. If it is necessary, an intramuscular injection (12 mg) is given to the mother every 24 hours times 2 days (total of 2 doses). For optimal results, delivery should be delayed for at least 24 hours after the end of treatment. Tocolytics (drugs to stop preterm labor) can be used to allow betamethasone to act fully.
If delivery does not occur, the effect of the drug disappears in about one week. It is unclear if repeat doses are safe or effective. Additional courses of betamethasone may cause long term problems on the growing child.
Research shows strong evidence of its effectiveness if delivery occurs between 24 and 34 weeks of gestation after a single course of betamethasone. Side effects from BMS are unlikely during a short period of treatment. However, it is possible an increase in blood pressure and fluid retention may affect the mother. Diabetics may have to adjust insulin doses.
Besides using betamethasone for lung maturity, dexamethasone (another glucocorticoid) may also be used. Dexamethasone is biologically identical to BMS and is given intramuscular (6 mg) every 12 hours times two days (total of 4 doses).
Sources Used
Medline Plus: Neonatal respiratory distress syndrome - https://www.nlm.nih.gov/medlineplus/ency/article/001563.htm
WebMD: Antenatal corticosteroids for fetal lung development - https://www.webmd.com/baby/antenatal-corticosteroids-for-fetal-lung-development
The Journal of Obstetrics and Gynecology of India: Fetal Lung Maturity - https://docs.google.com/viewer?a=v&q=cache:QDZBSmFoz0sJ:medind.nic.in/jaq/t05/i3/jaqt05i3p215.pdf+betamethasone+for+lung+maturity&hl=en&gl=us&pid=bl&srcid=ADGEEShmjl5LiO3f_YBAwSRVGRGBKTk0leTNCLAziKZl37_JItLlYmHdWkRlEqb1YXlVDETWtjPlmbebUvR66LVEFD-kenSPrxAfsD0LGbbgJd3twvwitJFa4SK_cq3foyUQwI4zrmbt&sig=AHIEtbRFAE2wVsZoV5tzJIhH3M9mtHBysw
Photo Credit
Image courtesy of https://www.flickr.com/photos/ceejayoz/3579010939/