DNA Fingerprinting History: An Innocent Man, John Richard Buckland, Goes Free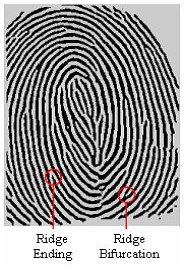 First Use of DNA Fingerprinting in a Criminal Case
In 1986 a young man, Richard Buckland, was arrested and accused of the murder and rape of a young schoolgirl Dawn Ashworth, in
the UK village of Enderby. While he was in custody he confessed to the crime.
A similar crime had been committed three years previously when schoolgirl Linda Mann was raped and murdered in a nearby village. Police thought that the two crimes were connected and that Buckland was responsible for both. However, he didn't admit to Mann's murder and so the police turned to Alec Jeffreys, the man who invented DNA fingerprinting, to help. Initially there was some scepticism amongst officers as this was such a new, and as far as criminology was concerned, untested technique.
Jeffreys went to work and profiled male reproductive fluid from both crime scenes and blood from Buckland. The results were conclusive; the same man had raped and killed both girls. However, that man was not Richard Buckland. Jeffreys knew that there was nothing wrong with the technology, but he tested and retested, and the results were consistent. In 2006 in an interview to mark the 20th anniversary of DNA evidence, Sir Alec told the British Broadcasting Corporation (BBC) "As a man with a young family, living in the local area, I was as keen as everyone else that our discovery should catch the killer. I knew the technology couldn't be wrong. We'd tested and retested our findings."
Richard Buckland was guilty of neither crime. This was a big moment in DNA fingerprinting history; it had been applied, and established someone's innocence not their supposed guilt.
DNA Fingerprinting History and Criminology
For the police investigating this double murder, it was back to the drawing board, and the murder hunt started all over again.
The tiny amounts of evidence that were in police possession indicated that the perpetrator was a local man. So the police established the world's first-ever DNA manhunt and several thousand local men provided blood and saliva samples.
A man called Ian Kelly gave his samples, but told police his name was Colin Pitchfork. He had Colin Pitchfork's passport with him and the photograph had been changed (the police were unaware of this at the time). Sometime later, Kelly had mentioned to colleagues that he had been paid by the real Colin Pitchfork to deceive the police. Eventually someone went to the authorities and both Kelly and Pitchfork were arrested. Samples were taken and DNA fingerprinting revealed Pitchfork to be the killer. There was a match to the DNA found on both victims. He confessed, pleaded guilty to both murders and was jailed for life. DNA fingerprinting history was made yet again, and news quickly spread around the world. The technology was soon adopted by many countries.
In subsequent interviews in newspapers and magazines Sir Alec Jeffreys says he is convinced that if it wasn't for DNA fingerprinting, an innocent man (Richard Buckland) would've gone to jail for crimes that he did not commit.
Source
BBC News Website: "Twenty Years of DNA Evidence" by Sangita Myska.