Provisions of FMLA and Flexible Work Hours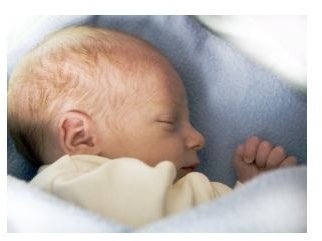 Benefits of Flexible Work Hours under FMLA
The Family and Medical Leave Act (FMLA) was enacted in 1993 with the intent to introduce flexibility in working hours in the private sector. The aim of FMLA is to improve the balance between work and family life for the employees. It is in the better interests of a business, also, to have employees with stable and balanced family lives so that they can produce their best output for the organization. It is important for both employers and employees to understand FMLA and flexible work hours provisions and make the best use of them in order to care for their family members or themselves.
FMLA Provisions for Flexible Work Hours
Under the FMLA, an employee can have available up to 12 weeks of unpaid leave during which time job protection is guaranteed. This leave is granted for the following purposes:
Caring for a newborn baby, who could also be an adopted or a foster baby.

Caring for a child, spouse, or parent who may be suffering from a serious medical ailment.

Undergoing medical treatment for his own health condition or recuperating after a particular health condition, which includes pregnancy.
Eligibility Criteria for FMLA Leave
Both the employers and employees should be aware of the eligibility requirements that must be fulfilled in order to avail of the flexibility benefits offered under FMLA provisions.
The employee who is seeking the leave must have been employed with the organization for at least 12 months preceding the starting date of leave.

The employee must have worked for at least 1250 hours during the past 12 months preceding the start of leave.

The employer must be a private company with at least 50 or more employees who work within 75 miles of the company's worksite. Employees working for federal, state, or local government organizations are also eligible for FMLA leave.
Intermittent Leave under FMLA
The FMLA flexible work hour provisions enable an employee to take intermittent leave under the reduced schedule leave provisions of the Act. For instance, a father can take intermittent leave after the arrival of a newborn baby and make an arrangement with the company to work on a part-time schedule for a specific time period. Twelve weeks of leave under the FMLA provisions are equivalent to 480 hours. So the employee may be able to utilize these 480 hours in a convenient part-time schedule if required.
Effectively, this provision means that an employee may organize a 3- or 4-day work week in order to spread this 480 hours of leave over an extended period of time. With this kind of an arrangement, say in the case of a paternity leave, a father can get more time to spend with his wife and baby every week for several months. The best part is that his job security remains intact, protected under the law, throughout this period. However, it must be remembered that reasons such as paternity leave are not viewed as a medical necessity. Therefore, the FMLA puts a condition that the employer's permission is necessary for intermittent leave in such situations that are not a medical necessity.
Photo Credit: www.sxc.hu just4you