Is an Employer Required to Pay Accrued Vacation upon Resignation?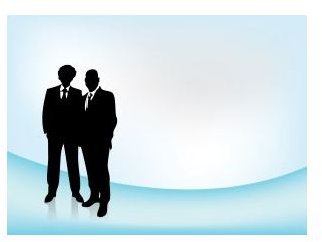 Company Policy for Payment of Accrued Vacation Time
Accrued vacation time refers to the amount of unused vacation period that is still valid as per the company policy. Some companies allow the accrued vacation time to be carried over for a up to a year or more, and some even allow the employees to sell their accrued vacation time back to the company. But one of the legal questions that often arises is when is an employer required to pay accrued vacation upon resignation of the employee? For both the employers and the employees it is important to understand the legal position with regard to payment for accrued vacation time in the event of an employee's resignation.
Position as per the Law
The federal law imposes no rules or conditions with regard to the accrued vacation payment policy of employers. However, each state may stipulate it own legal conditions with regard to how the employee who is resigning must be compensated for his accrued vacation time. A state like California requires that the employer must pay for the accrued vacation time to an employee who has either been terminated or has quit out of his volition. The California law protects the interests of the employee in such situation to an extent that even if the employee has quit without giving any notice period to the employer, he is entitled to receive reimbursement for his accrued vacation time.
However, there are many states that do not interfere with regard to the companies' individual vacation policies and terms of employment contracts in this matter. In these cases, the law is very clear that if the company has a clearly stated policy of no compensation for accrued vacation time in the event of an employee's termination or resignation, the employee has no right to get paid for his unused vacation time. There have been several court judgments in such cases where the courts have ultimately ruled that vacation time is a voluntary benefit provided by the employer and the law does not force the employer to pay off the employee for accrued vacation time at the time of resignation.
Express Notification to the Employees
The New York Department of Labor stipulates that whether an employer is obligated to pay for the accrued vacation time is subject to the terms of the vacation and resignation policy of the employer. New York courts have held that the employment contract must specifically mention that an employee will forfeit accrued vacation time benefits under specific conditions. These conditions, which nullify the benefits, must be expressly provided to the employees in writing. In other words, if the company does not have a clearly stated vacation time forfeit policy, the employee will be entitled to receive payment for the accrued vacation time upon resignation.
Photo Credit: www.sxc.hu jan-willem