Complying with Federal Regulations for Personnel Files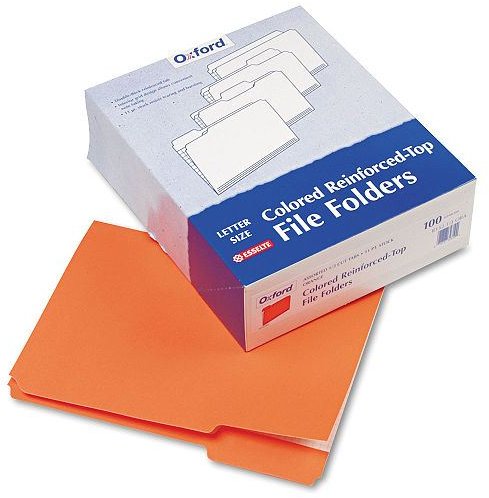 General Laws Affecting Personnel Records
Federal regulations for properly maintained employee records are just one piece of the puzzle that represents human resources compliance with respect to employment documentation and records verification. In addition to these general rules, individual states and even cities impose secondary regulations.
Field-specific agencies, such as medical certifying organizations, further dictate which documentation burdens a human resources manager must meet in order to properly set up, maintain and store personnel records. Within the scope of this article, the federal regulations are the main focal point.
Nuts and Bolts of Setting Up a Compliant Personnel File
Even though the sheer mass of federal rules and regulations may make it sound overly complicated to set up and maintain a compliant personnel record, there is an easy to follow minimalist blueprint for employee files. The PHCC Educational Foundation explains that the bare bones of a file must include:
Employment application and/or resume
Offer letter and/or job description
Forms I-9, W-4
Internal forms, such as manual receipt acknowledgement, confidentiality forms, etc.
Medical notes and insurance plan participation data
Retirement plan and/or 401(k) forms and participation data
Compensation Records
An employer must look to five primary pieces of legislation when setting up and maintaining the earnings portions of employee files.
Federal Unemployment Tax Act (FUTA)
Federal Insurance Contribution Act (FICA)
Federal Income Tax Withholdings rules
Equal Pay Act
Fair Labor Standards Act
MBI Worldwide specifies that according to the details set forth in these laws, any papers maintained must remain intact for four years (except payroll data, which only needs to remain on file for three years). Details that the earnings records must reflect include:
Employee demographics
Compensation documentation (including salary, hourly income and fringe benefits)
Time cards or work schedules
Tax forms
Personnel Actions
Unrelated to employee earnings, a personnel actions portion refers to documentation that details hiring, verifying, training, accommodating, promoting, reprimanding, firing, re-hiring and retiring workers. Applicable federal regulations include:
Civil Rights Act
Americans with Disabilities Act (ADA)
Age Discrimination in Employment Act (ADEA)
Immigration Reform and Control Act
An employer must keep applications and workers' demographic data on file for at least one year, even though the age discrimination legislation specifies three years. The same holds true for employment eligibility verification data with an INS Form I-9.
Some human resources managers have found that the setup of two personnel files is indicated when it comes to matters related to a worker's membership in a protected class or dealing with medical information. Please note that HIPAA and ADA rules protect a worker's privacy with respect to medical data. Moreover, nondiscrimination rules require any information with respect to protected class status to not be available to anyone who may otherwise have access to a worker's file.
Specialty Records
If an employee submitted to a polygraph test, the Employee Polygraph Protection Act demands that the paperwork related to the test and results be kept on file for three years. Benefits data, such as documents related to the Employee Retirement Income Security Act (ERISA) or the Family and Medical Leave Act (FMLA) must remain on file for six and three years respectively. If a worker got hurt on the job, the Occupational Safety and Health Act (OSHA) specifies that job-related illness and injury reports stay in the personnel files for five years.
An employer should be aware that federal regulations for personnel files are intricate and subject to verification by audit. Moreover, as outlined by the Department of the Interior itself, "the United States is the most heavily regulated country in the world." With a wealth of regulation comes the danger of misinterpreting scope or intent of a ruling; seek legal advice when the company grows beyond the competency level of the current human resources department.
Sources
PHCC Educational Foundation Personnel e.bulletin for May 2010, Prepared for the PHCC Educational Foundation by TPO, Inc.
Federal Record Retention Requirements for Employers, Wallace Bonapart and Cornelia Gamlem, SPHR
U.S. Department of the Interior, https://www.doi.gov/ocio/records/tools/questions.html
Photo Credit: "File Folders" by Shoplet Office Supplies/Wikimedia Commons at https://commons.wikimedia.org/wiki/File:File-folders.jpg